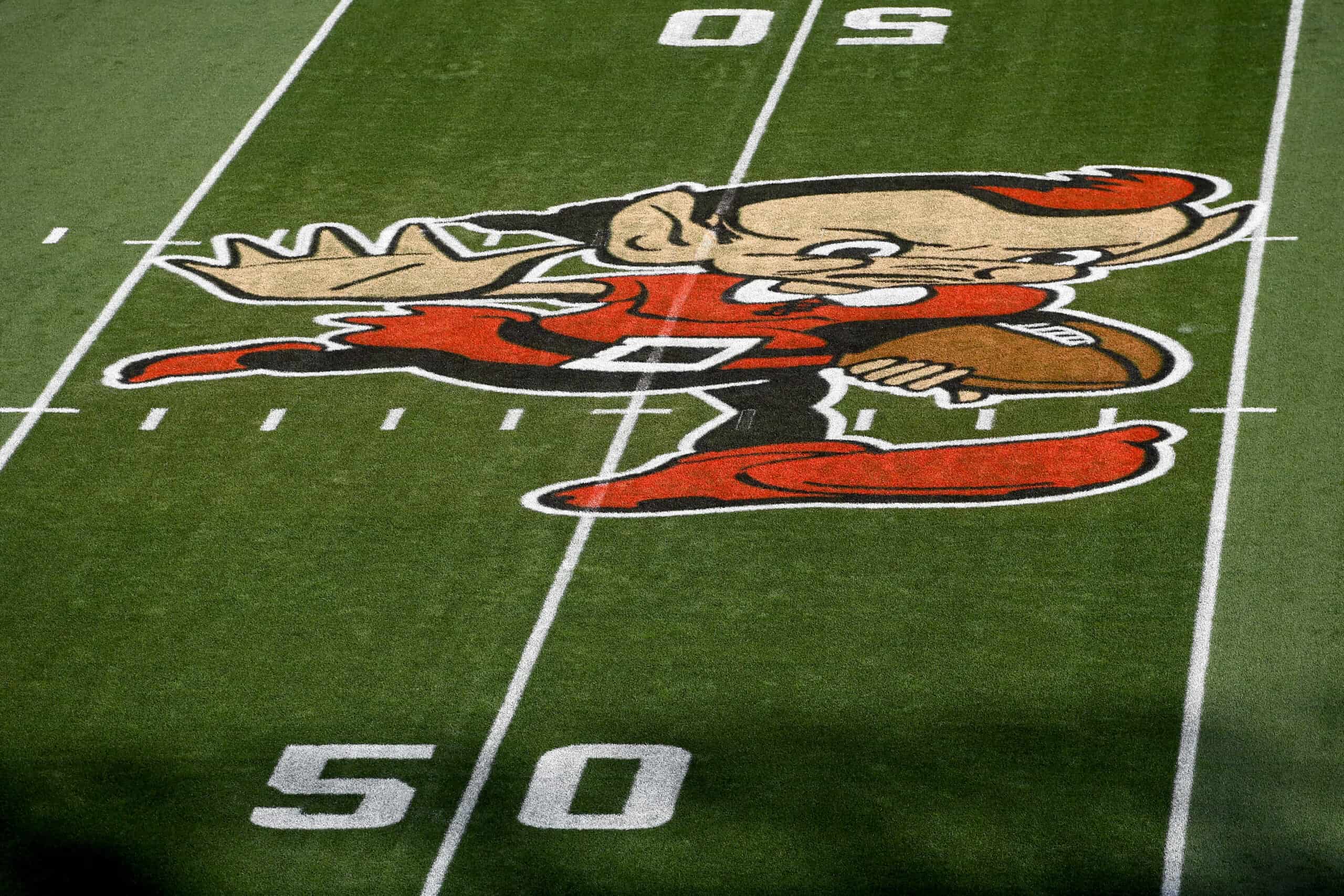 Andrew Berry might have done it again for the Cleveland Browns.
He landed speedy wide receiver Elijah Moore and the price might turn out to be a bargain.
New York gives up their third-round draft pick and Moore in exchange for Cleveland's second-rounder.
In effect, the Browns drop back 32 spots to pick up an excellent, but underutilized wideout.
The #Browns new WR — Elijah Moore. https://t.co/9r0BUbavL6 pic.twitter.com/m7uFnatGwU

— Ian Rapoport (@RapSheet) March 22, 2023
And that worked out pretty well for the Browns last year when Berry robbed the Cowboys of Amari Cooper.
Cleveland's first 2023 NFL Draft pick will now be the 74th overall.
But as they tick off their laundry list of needs in free agency and through trades, it might not matter.
Especially if Elijah Moore takes advantage of his new start in the NFL.
Moore's Stats Are Unimpressive 
Elijah Moore is one of the odd men out in the New York Jets' locker room.
Earlier today, the Jets added Mecole Hardman after already signing free agent Allen Lazard.
With Garrett Wilson in the WR-1 slot, New York had little use for Moore.
Moore was already upset with his secondary role, asking for a trade last October.
A little taste of the things Elijah Moore brings this offense… love him in the slot. Quick feet. pic.twitter.com/MRWKLINrTm

— MoreForYouCleveland (@MoreForYou_CLE) March 22, 2023
And one might ask what Moore expects when he hasn't managed 1,000 yards in 2 seasons… combined.
But those stats don't tell the complete story of New York's quarterback woes and offensive struggles.
There is a reason the AFC East team is trying to land Aaron Rodgers.
And it isn't hard to believe Moore's 28 yards-per-game with only 1 touchdown was an unexplainable anomaly.
Why Cleveland Expects More From Moore 
Anyone who watched Elijah Moore play last year knows he passes the eye test.
He is an adept route runner who gets open and catches everything he can reach.
Lost in his low 2022 statistical contributions is a zero-percent drop rate.
But Moore really jumps out in some of the more abstract data comparisons.
Just reminding everyone for no particular reason that Elijah Moore had 6 TDs & 592 yards in 11 games as a 21-year-old rookie with Zach Wilson/Joe Flacco/Josh Johnson as his QBs

Dude can ball, IMO pic.twitter.com/YGqpmxCCbL

— Davis Mattek (@DavisMattek) March 13, 2023
He score the 25th-highest route-win rate out of over 100 qualified receivers.
Despite his ability to get open, he had only a 14.1% target rate, close to the worst among those same peers.
And once he gets the ball, Moore sports the 2nd-best missed-tackles-forced rate in the NFL.
Best of all, Elijah Moore is just 22 years old with 2 more years on his rookie contract.