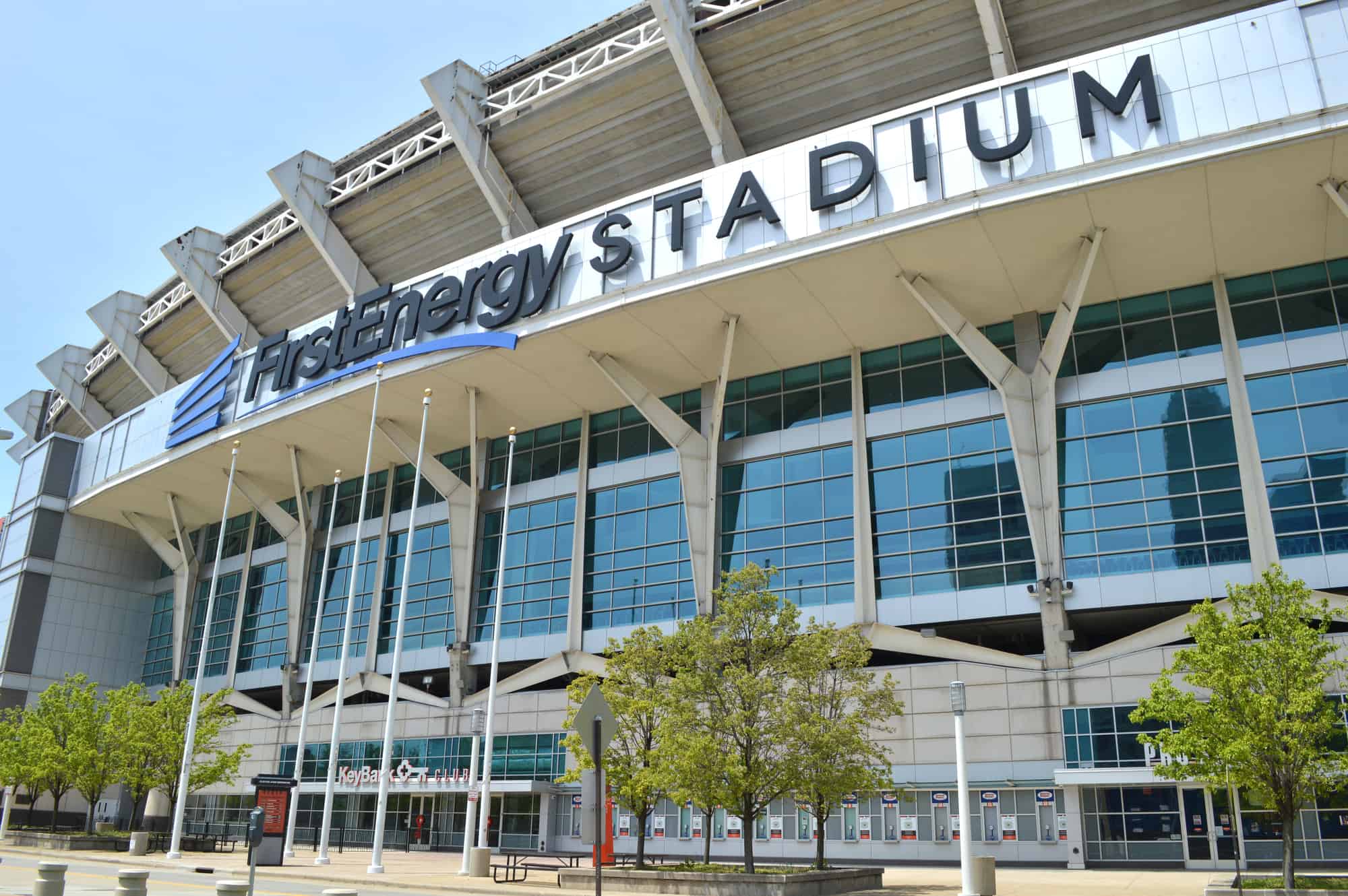 On the heels of a terrific 2020, the Cleveland Browns are looking ahead to the 2021 season.
Established in 1946, 2021 will be the franchise's 75th anniversary.
In addition to revealing a commemorative logo, Browns' Executive Vice President JW Johnson shared the following:
"As we turn the page on the 2020 season, we're back to work starting the next chapter for our 75th Anniversary. In (Kevin Stefanski's) words, it's about the work, never being satisfied and we want more."
Here is a sneak peek at the new logo.
#Browns celebrating their 75th anniversary with this logo: pic.twitter.com/rRuEhW6Y6C

— Jake Trotter (@Jake_Trotter) January 29, 2021
Johnson was a guest on 92.3 Baskin & Phelps show as part of the logo reveal.
He talked about the highs and lows of the franchise's history noting the low was when the team left for Baltimore.
However, he said the team is looking ahead to better times starting with the 2020 playoff appearances.
He hopes the Browns can have a real offseason so the team can continue to gel going into the 2021 season.
Johnson also joked that it was a relief not to be on a plane looking for a new head coach candidate for the first time in years.
Details of the Logo
The most prominent item on the logo is the helmet.
In a nod to past teams, this helmet design was used by the Browns from 1970-1985.
The team released a video talking about the success of the 2020 season leading into this commemorative 75th anniversary season.
Where Else Will The Logo Appear?
It is not clear yet where else and how often the logo will be seen next year.
Given the splash to announce its existence, it's pretty likely we will be seeing it quite often.
Johnson provided 92.3 another teaser about the 75th anniversary season.
He said the team "would have an alternate uniform this year" to commemorate the occasion.
It's not clear if that will be a throwback or special occasion uniform.
What's Next For The Browns
The 2021 NFL Draft is scheduled to happen in downtown Cleveland from April 29 – May 1, 2021.
At this point, the plan is for this to be an in-person event.
The NFL did change the 2020 draft from being an in-person event in Las Vegas to a virtual event so that is always a possibility again if the COVID-19 pandemic continues to surge.