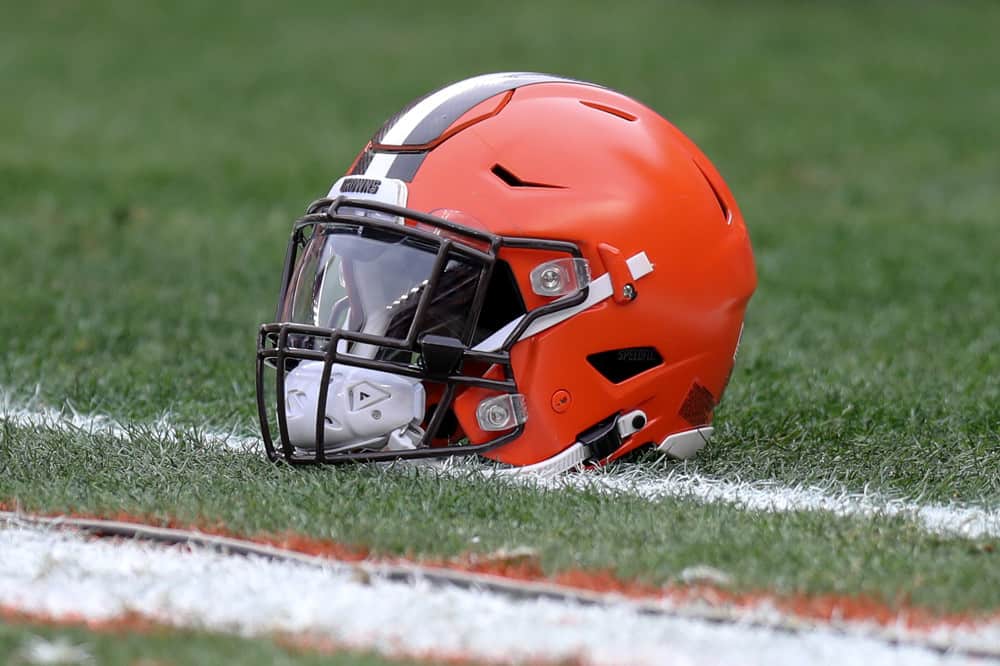 The pandemic continues to affect NFL players and Americans as a whole.
Cleveland Browns wide receiver Ryan Switzer tweeted this sad note on Saturday morning.
I'm asking everyone that this tweet comes across to please just take a second and say a prayer for our son Christian. He's 9 months and currently in the hospital after he woke up in his blood. He's Covid positive.

— Ryan Switzer (@Switz) March 6, 2021
Christian Switzer is 9 months old and is COVID positive.
Ryan provided an afternoon update that was equally heartbreaking.
The doctors are still trying to find the source of the bleeding. He's been getting fluids and medicine as he waits for a CT scan. They've made us aware that he needs a blood transfusion. Praying that he avoids surgery. Only 1 parent is allowed in the room so my wife is with him.

— Ryan Switzer (@Switz) March 6, 2021
Needless to say, Ryan is going through a parent's worst nightmare.
His infant son is lying in a hospital bed, and only one parent can be with him.
We send out our thoughts, positive vibes, and prayers to Ryan, his wife, and Christian.
Hopefully, the next update he shares is filled with good news.
Ryan Switzer's Career With The Browns
Switzer joined the Browns' practice squad last season.
In January 2021, he signed a reserves/futures contract with the Browns.
With the uncertainty surrounding Odell Beckham's return from the ACL injury and Rashard Higgins' free agency, some think 2021 is the year that Switzer, a former standout UNC Tar Heel, could make the active roster.
In his four years at UNC, he caught 243 passes for 2,903 yards and 19 touchdowns.
He also played on special teams fielding 99 punts, 7 for touchdowns.
In his four NFL seasons, Switzer has already been on four teams.
Besides the Browns, he was a member of the Dallas Cowboys, Oakland Raiders, and Pittsburgh Steelers.
COVID-19 And The NFL Draft
The NFL Combine was cancelled due to COVID-19 so the next in-person event expected to draw a crowd is the NFL Draft.
This year's draft is scheduled to be held in Cleveland from April 29 – May 1.
Last year, the draft was converted to a 100% virtual event; some wonder with COVID-19 cases still occurring if Cleveland's draft will be virtual also.
With the excitement of the 2021 NFL year officially getting underway on March 17 with free agent signings scheduled to begin at 4 pm EST, Ryan Switzer's news is a stark reminder that the pandemic is not yet in the rearview mirror in the United States.