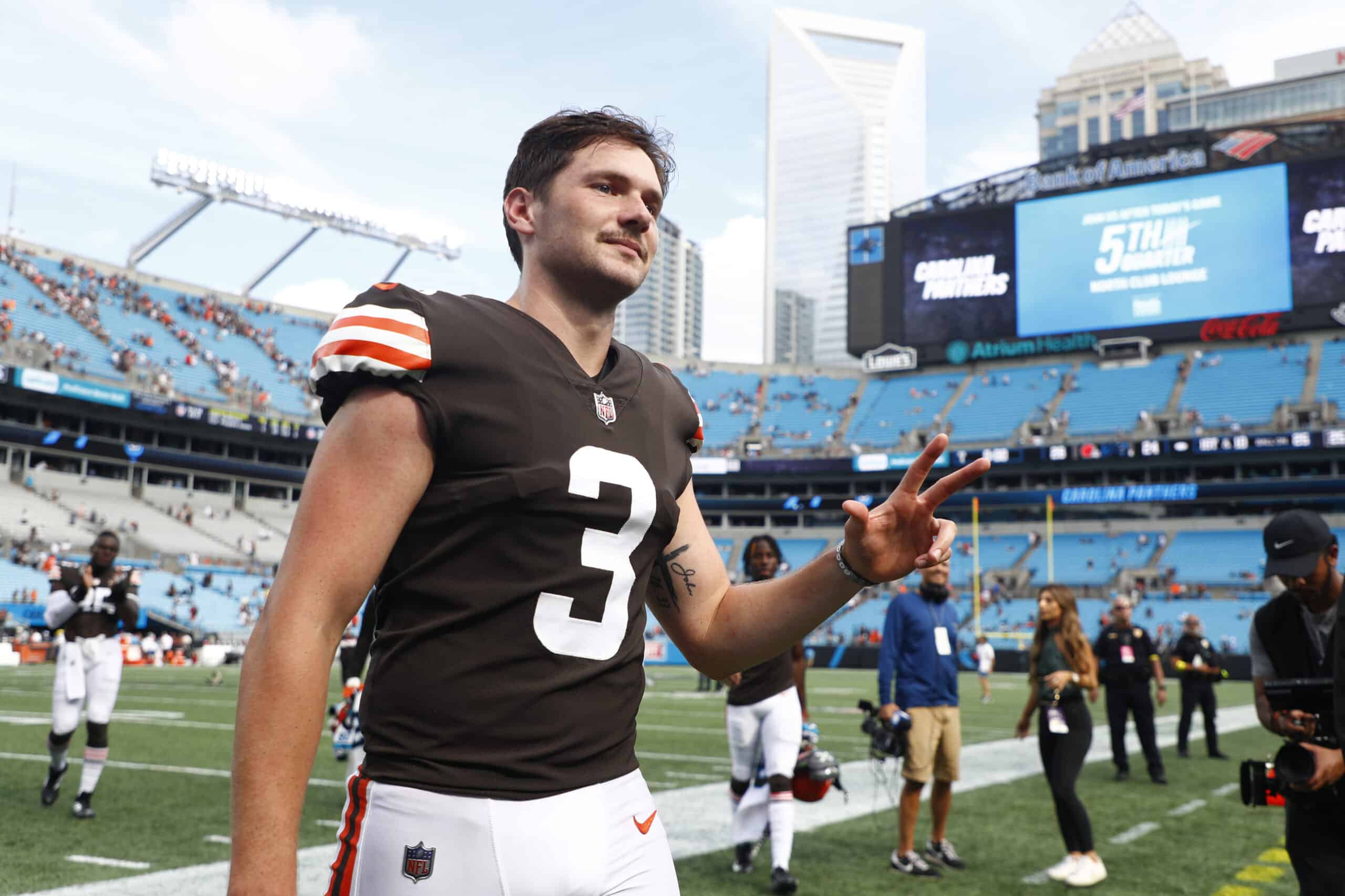 The Cleveland Browns have an interesting player in kicker Cade York.
He was one of the rare kickers to be selected in the NFL Draft.
York was the Browns' fourth-round pick in the 2022 draft and had an inconsistent rookie season.
So he will need to be much more consistent this season.
The interesting thing about York is that he is superstitious.
He has a set of rituals he likes to perform before every game.
York when on the Up & Adams show to discuss some of those rituals.
One of them was that he likes to eat a Rice Krispies Treat at halftime of each game.
.@YorkCade unveils his superstitions which includes a particular halftime snack we fully support 😋

📺: @FanDuelTV | @heykayadams | @ricekrispies pic.twitter.com/WR22GoeQTq

— Up & Adams (@UpAndAdamsShow) May 10, 2023
Many NFL players are similar to York.
They feel as if superstitions will help them perform on the field.
Being an NFL kicker is such a mental position.
You only get called on sparingly to kick the ball, and you cannot afford to screw up.
York will most likely find himself in a spot where he needs to win the Browns a game next year.
Each team has a few games where it comes down to a game-winning kick.
So having the utmost confidence when you step up to kick the ball is crucial.
This second season for York is a massive one.
He will need to make more than 75% of his kicks in 2023 for his job to remain safe.