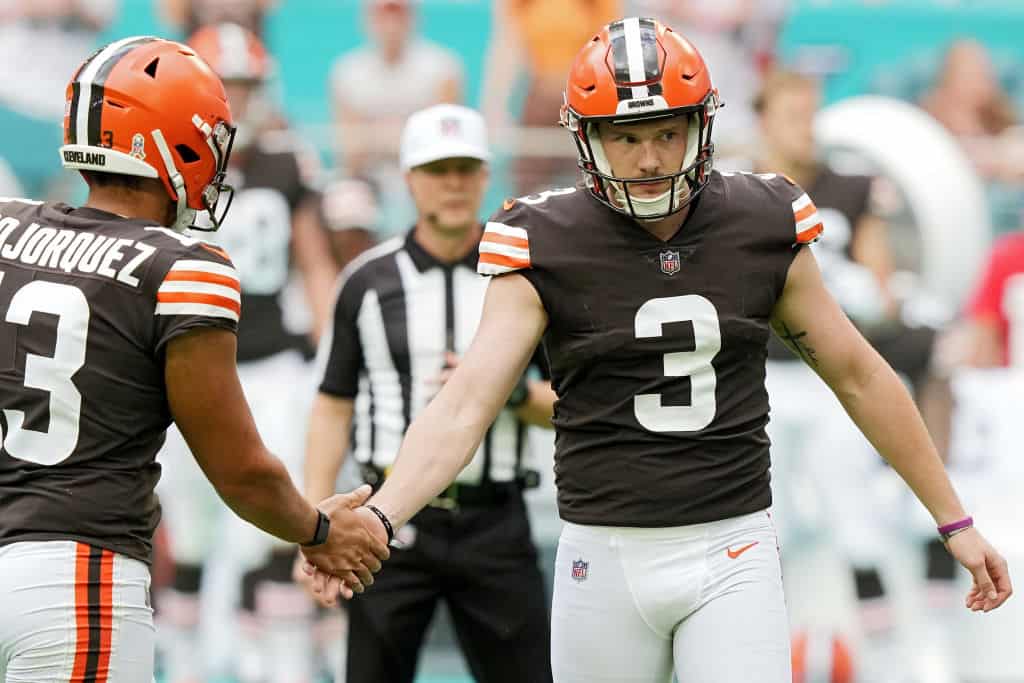 A lot has been said of the Cleveland Browns' new-look offense and revamped defense — and rightfully so — but there could be a bit of an issue brewing somewhere else.
Cade York is coming off a shaky rookie season, and his misses in the preseason only put some more pressure on him.
That's why it was nice to see the franchise's social media team giving him a hand, posting a video of him going six-for-six in field goals in practice.
6/6 on the day 👟🏈 pic.twitter.com/gIdzx82uxU

— Cleveland Browns (@Browns) August 16, 2023
Needless to say, that won't mean anything unless he does it when it actually counts, but it's nice to see him getting his confidence back and showing some signs of improvement.
York missed a 49-yarder in the Hall of Fame Game and then was wide right from 46 yards in their 17-15 loss to the Washington Commanders in his next appearance.
That kind of stuff happens, and one could state that there's no better place and time to make mistakes than during the preseason, but we're talking about a player who went just 24 for 32 in his rookie campaign, and that's not good enough to get the job done.
His body language was also way off following that miss, which is why HC Kevin Stefanski came to his defense to try and uplift him a bit.
Confidence plays a major role in a kicker's performance, and knowing that your team has your back can get you a long way.
Then again, this will be a make-or-break season for the Browns, and they can't afford to leave points on the field on any drive.