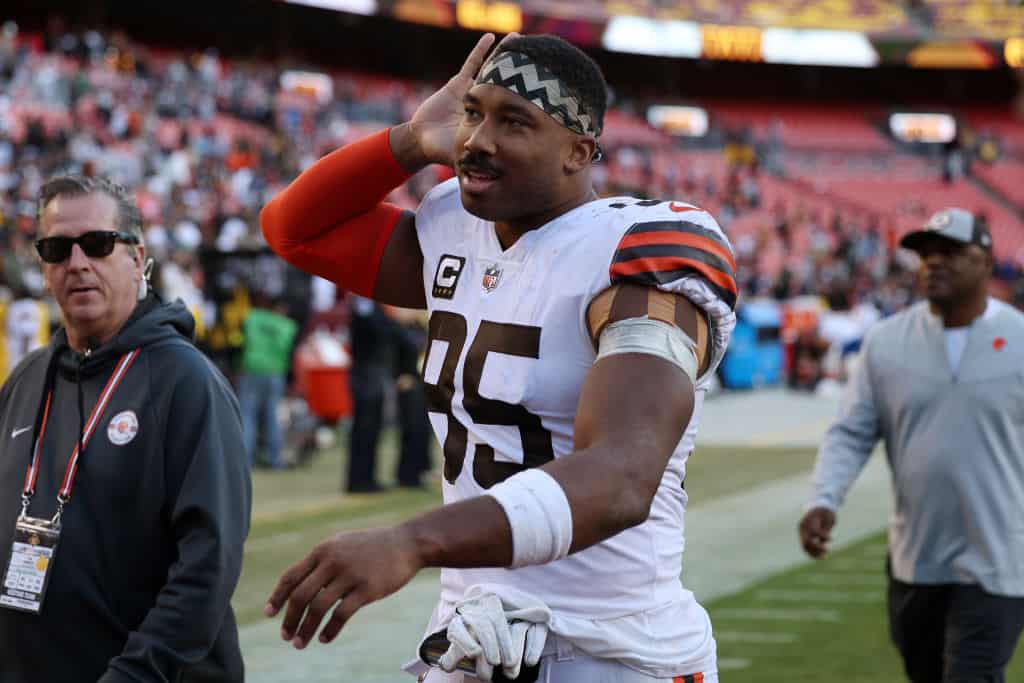 How good can the Cleveland Browns' defensive line be this season?
ESPN Cleveland host Tony Rizzo dove into that topic Tuesday morning during his radio show.
Rizzo references an article from ESPN's Jake Trotter about how impressed he's been with Cleveland's defensive front both against the Commanders and at joint practice with the Eagles.
.@TheRealTRizzo LOVES hearing that the Browns defensive line dominated the Eagles in practice yesterday.

How good do you think that group can be? pic.twitter.com/tSnCb2aP34

— ESPN Cleveland (@ESPNCleveland) August 15, 2023
We know what Myles Garrett is capable of and the star that he is.
The task has always been finding him some extra help across the rest of the line.
This year may be his best supporting cast yet as Trotter notes in his article.
"But as the preseason game against Washington has suggested, the additions of (Za'Darius) Smith and (Ogbo) Okoronkwo could see Garrett get far more help off the edge this season than he's had, even when former All-Pro Jadeveon Clowney was lining up on the opposite end of the line the past two seasons."
Garrett will still have to produce at a top level for the defense to succeed.
So far, he seems poised and ready to do just that as he's dominated practice sessions with Philadelphia.
So, we still see Myles being Myles this summer.
Granted, it's just a joint practice.
But, as Rizzo points out, it's against one of the best teams in the league, albeit with a banged up offensive line.
Garrett is firing on all cylinders.
This year, he may finally get some consistent, high-level play from elsewhere on the D-line.