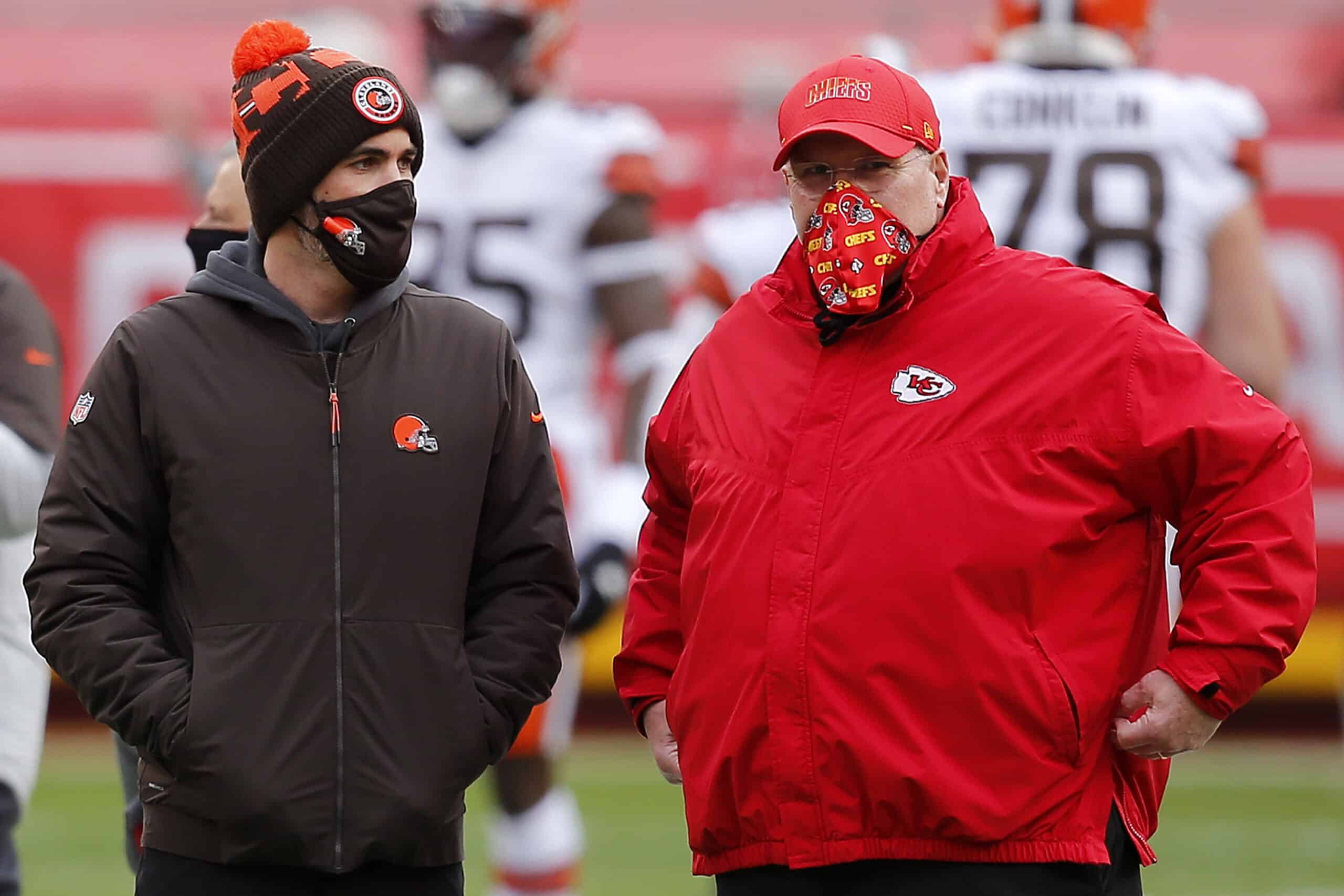 The hype surrounding the Cleveland Browns and Kansas City Chiefs game continues to build.
Both teams played each other during the postseason last year.
During that matchup, the Chiefs prevailed, but the Browns will get another chance in Week 1.
Both teams added reinforcements over the offseason, so we'll see who looks better in a few days.
However, the Chiefs could be without one of their key players on defense.
No Honey Badger?
Last week, the Chiefs placed two-time Pro Bowl safety Tyrann Mathieu on the COVID reserve list.
He tested positive for COVID, but is reportedly vaccinated.
That means Mathieu could be able to return in time to play against the Browns in Week 1.
Mathieu can return as long as he's asymptomatic and has back-to-back negative tests.
Head coach Andy Reid is hopeful Mathieu can return, but it sounds like the organization is taking it day-by-day.
Chiefs coach Andy Reid said Tyrann Mathieu is still in the COVID-19 protocol: "We just have to wait that out and see where he's at."

— Sam McDowell (@SamMcDowell11) September 6, 2021
The 29-year-old safety has been a significant piece to the Chiefs' defense over the last two seasons.
His absence would be a huge blow to their defense, but everyone is going to have to wait and see what happens.
No Mathieu, No Problem
As mentioned, Mathieu has been an important contributor in Kansas City over the last two seasons.
He has recorded 60-plus tackles each season and 10 interceptions total since joining the Chiefs.
The former third-round pick is a leader on defense and his absence would leave KC vulnerable.
Kansas City would be forced to use a mix of Daniel Sorenson, Juan Thornhill, and Armani Watts, assuming Mathieu is unable to play.
None of those players are significant contributors, which makes sense because normally the Chiefs don't need to lean on those players.
The absence of Mathieu could open up the flood gates for quarterback Baker Mayfield to throw deep on Sunday.
Oh my lord pic.twitter.com/0gc6gherVo

— Tommy 👾 (@BakersDawgs) July 29, 2021
Last season, Mayfield was incredibly effective when it came to throwing the deep ball.
That means, the Browns should continue leaning on Mayfield's arm this season.
It could be a long day for the Chiefs secondary if Mathieu is unable to play.
Although, there is still time for Mathieu to recover and get back in time before Week 1.
Fans will have to wait and see, but it could be a long and frustrating game for Chiefs fans without their leader in the secondary.