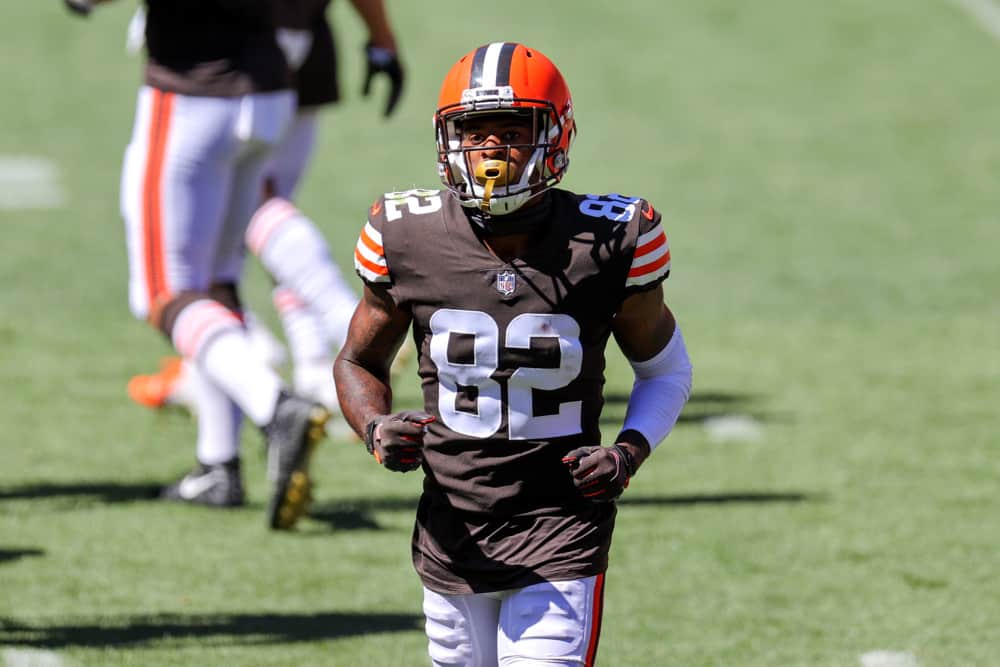 The Cleveland Browns fell to the Kansas City Chiefs on Sunday in a close game 22-17.
But, there was one play that had most fans talking after the game of what might have been.
After the Browns were trailing 16-3, they were on the verge of cutting the Chiefs' lead before halftime.
But, after catching a Baker Mayfield pass, wide receiver Rashard Higgins lost control of the ball when he dove just shy of the goaline.
The officials reviewed the call and stood by their initial call on the field.
But, the review clearly showed that Chiefs safety Daniel Sorensen appeared to lead with his helmet and it should have resulted in a penalty.
The play resulted in a touchback for the Chiefs and killed the Browns momentum before halftime.
Adding insult to injury, the Official Kansas City Chiefs Team Twitter Account appears to celebrate a play that could have resulted in serious injury to Higgins.
Dirty Dan loves making plays in the playoffs 😏

📺: https://t.co/F3ZHh8BQRq pic.twitter.com/Xmf1LfBlft

— Kansas City Chiefs (@Chiefs) January 17, 2021
A classless move by the organization at a time when player safety is of the utmost importance in the league.
The Higgins turnover was the first turnover for the Browns since their Week 16 loss to the New York Jets.
The Browns finished with their best season in 26 years and had their first playoff win since 1994.
After going 6-10 in 2019, the Browns certainly have a bright future and should be a legitimate contender for many years to come.