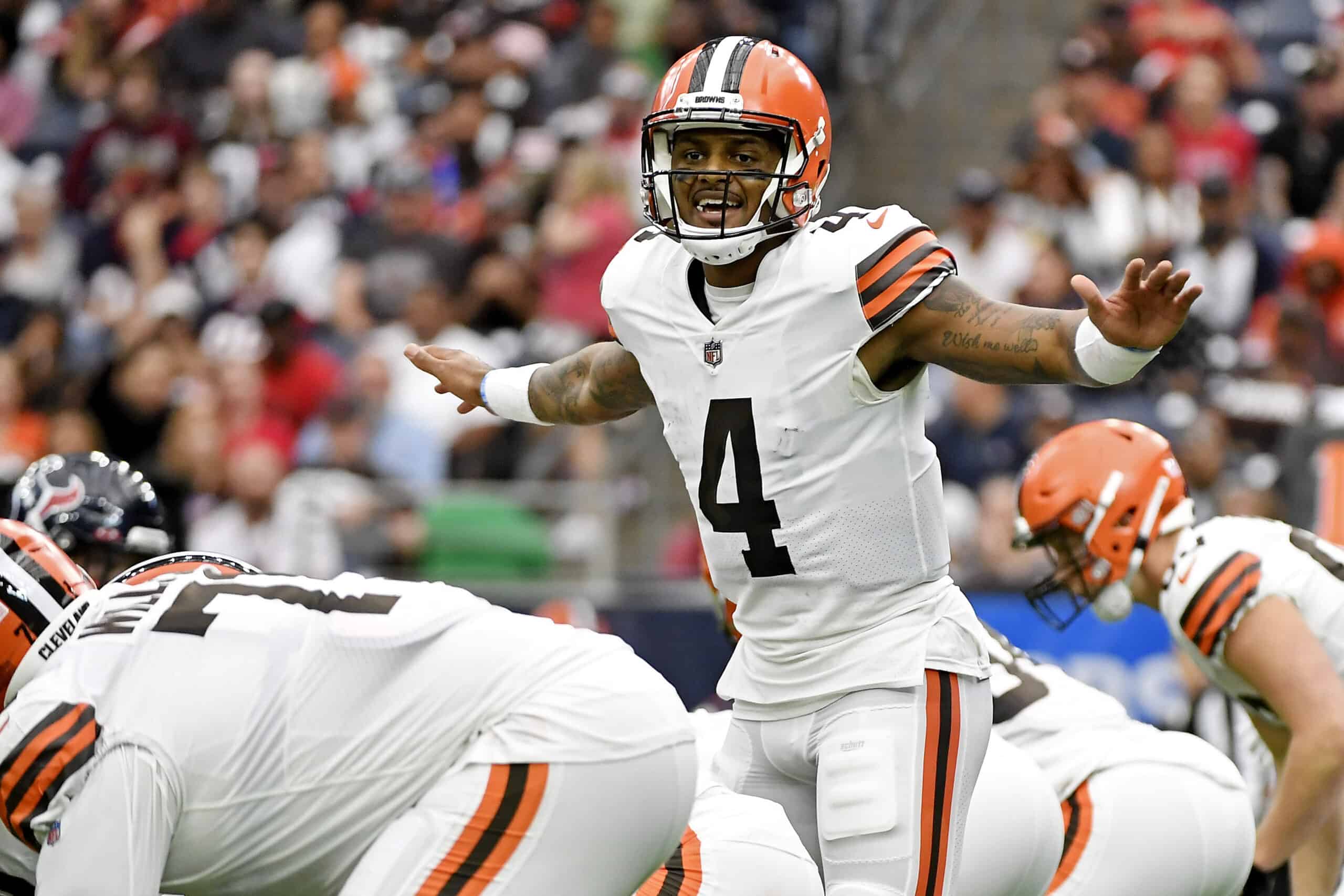 The Cleveland Browns are currently banking most of their success on Deshaun Watson, and rightfully so.
Regardless of the doubters and despite how regular he looked last season in limited action, he's still one of the most talented quarterbacks in the game, and it's not even close.
That's why Chris Simms currently has him ranked at No. 9 on his QB list ahead of next season, and he wouldn't be shocked to see him climb that ladder throughout the year.
Simms recently stated that Watson hasn't stopped being the player he's always been; he's just rusty.
He wasn't surprised to see him struggle after playing limited action last season following such a long layoff, and he predicts he's going to bounce back big time now that he's gotten some time to get back on the bike and get his legs under him again.
Watson was a perennial MVP-caliber player when he played for the Houston Texans, leading the league in passing and making play after play despite not always having the best supporting cast around him.
Some growing pains after almost two years without playing competitive football are to be expected, but he's still young and the athletic traits haven't gone anyway.
Doubt him at your own risk, but the reports from training camp state that Watson is back to his usual level.
And he's definitely set to play with a huge chip on his shoulders to silence those who doubt him once and for all; you better believe he's keeping receipts.