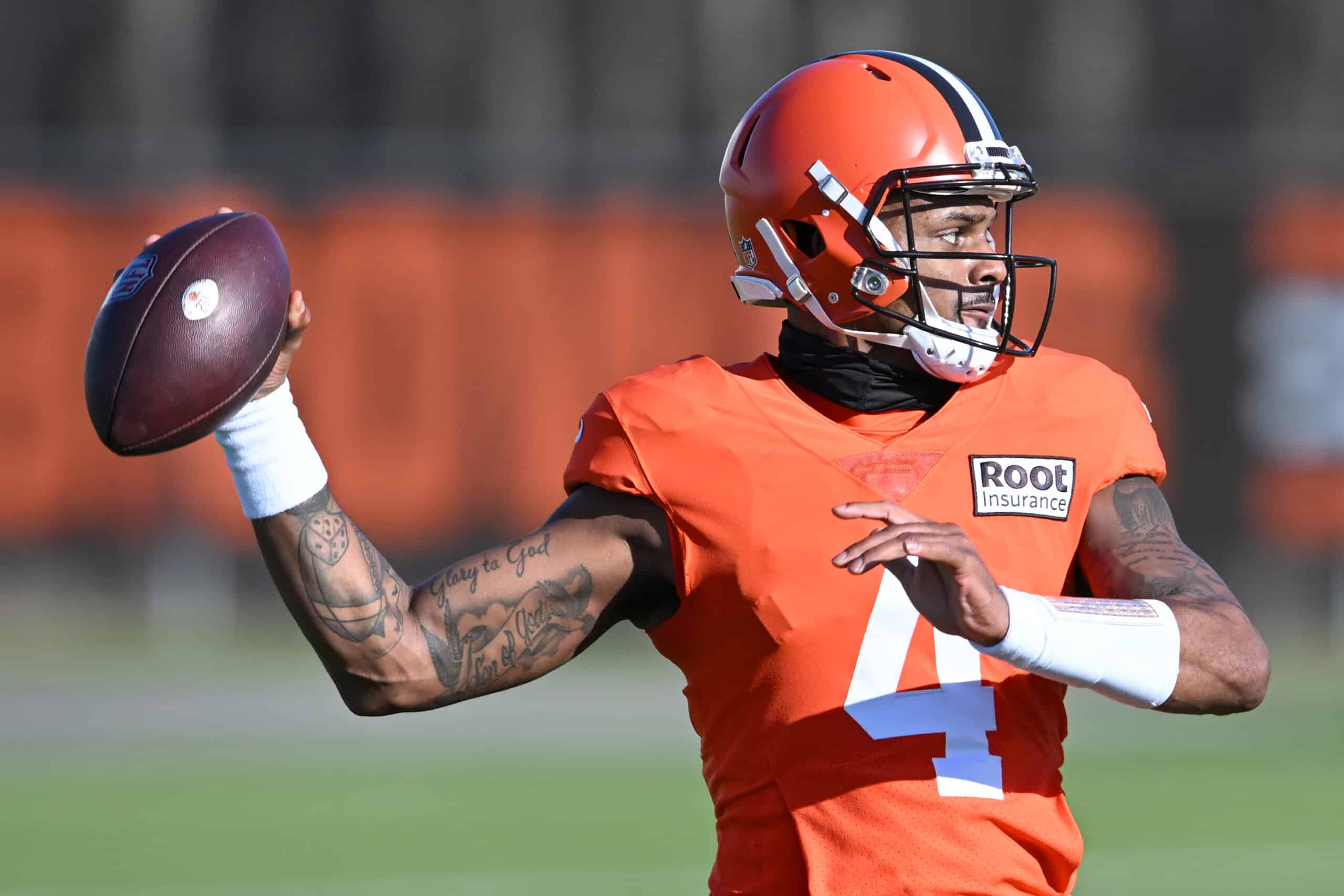 The Cleveland Browns enter this season with high hopes and expectations after back-to-back subpar campaigns.
And while the revamped defense will obviously play a major part in their success, obviously most of the spotlight will focus on Deshaun Watson's play.
Browns insiders and beat writers have raved about Watson's game in the offseason, citing that he's getting back to his former level.
That includes former NFL player Je'Rod Cherry, who recently stated that Watson is once again looking like the MVP-caliber player he was during his days with the Houston Texans when he led the league in passing.
"He looks like the Deshaun Watson that we talked about from the years that he led the NFL in passing," – @JRCherry3 on what he saw at Browns mini-camp this week. pic.twitter.com/4ZgYVB6cNs

— ESPN Cleveland (@ESPNCleveland) June 7, 2023
Watson was less than impressive in his first six games with the organization, leading the team to a mediocre 3-3 record.
Then again, it only made sense to see some growing pains after he had been away from the game for nearly two years, as no amount of practice will get you ready for the actual speed and feel of an NFL game.
Watson has worked restlessly since the end of the season, holding private workouts in Houston and taking his teammates on another trip to develop rapport and work out together.
He's determined to prove that he was worthy of that big contract extension he signed, not to mention silence the critics and those who wish for his downfall after the legal turmoil he was tangled up in.
Only time will tell, and obviously this is just practice, but there are plenty of reasons to look forward to the season if you're a Browns fan.