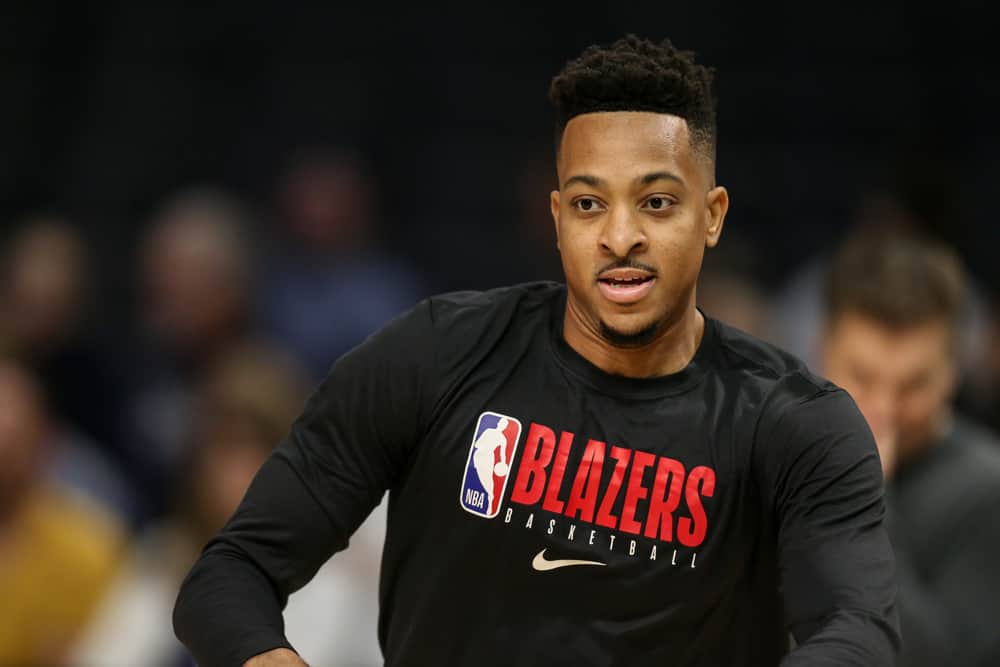 The Cleveland Browns played an electrifying game yesterday leading to a 41-35 win over the Tennessee Titans.
They scored 38 points in the first half with QB Baker Mayfield throwing 4 TD passes.
All of this excitement did not go unnoticed to Ohio natives who happen to be professional athletes in other sports.
LeBron James
Perhaps the most famous athletic Ohioan is Los Angeles Laker LeBron James who could not contain his enthusiasm.
Yessir!!!! Keep going #Browns

— LeBron James (@KingJames) December 6, 2020
LeBron was born in Akron and played for the Cleveland Cavaliers from 2003-2010 and again from 2014-2018.
He is beloved in Cleveland for many reasons but most notably he brought an NBA Championship to Cleveland while playing for the Cavs in 2016.
CJ McCollum
Portland Trailblazers guard and native of Canton, Ohio, CJ McCollum also took to social media to praise his Browns, specifically QB Baker Mayfield.
That's my quarterback 😂 https://t.co/EE5EGI4h5w

— CJ McCollum (@CJMcCollum) December 6, 2020
Like any true Browns fan who is always waiting for the other shoe to drop, McCollum posted this cautionary Tweet.
Don't do this to us . We perform better with no expectations 😂 https://t.co/t5MdMDF7hT

— CJ McCollum (@CJMcCollum) December 6, 2020
The Browns Balled Out
The best part of Victory Monday is Baker Mayfield.

Doubted, kicked when he was down, and made fun of.

Baker put in the work and rose to the occasion in front of the whole country.

Baker Mayfield is Cleveland. pic.twitter.com/9s6QNBoIp2

— Nick Karns (@karnsies817) December 7, 2020
Mayfield and the Browns were the talk of the town, but for the right reasons.
For one glorious week, the naysayers might take a break.
The Colin Cowherds and Stephen A. Smiths of the world can find something else to talk about.
But they won't.
A lack of a Titans pass rush, the controversial Henry fumble call, and the fact that the Browns only managed a field goal in the second half will no doubt penetrate the airwaves.
When those topics are exhausted, talk will shift to the upcoming Ravens game, if the Browns will have a letdown, or if Baker can put together two big games in a row.
The victory and sweetness of it will be short-lived, and Coach Stefanski will keep this team focused and centered as he has the entire season.
In the meantime, the Cleveland Browns are 9-3, and they deserve the kudos from James, McCollum, and everyone else.