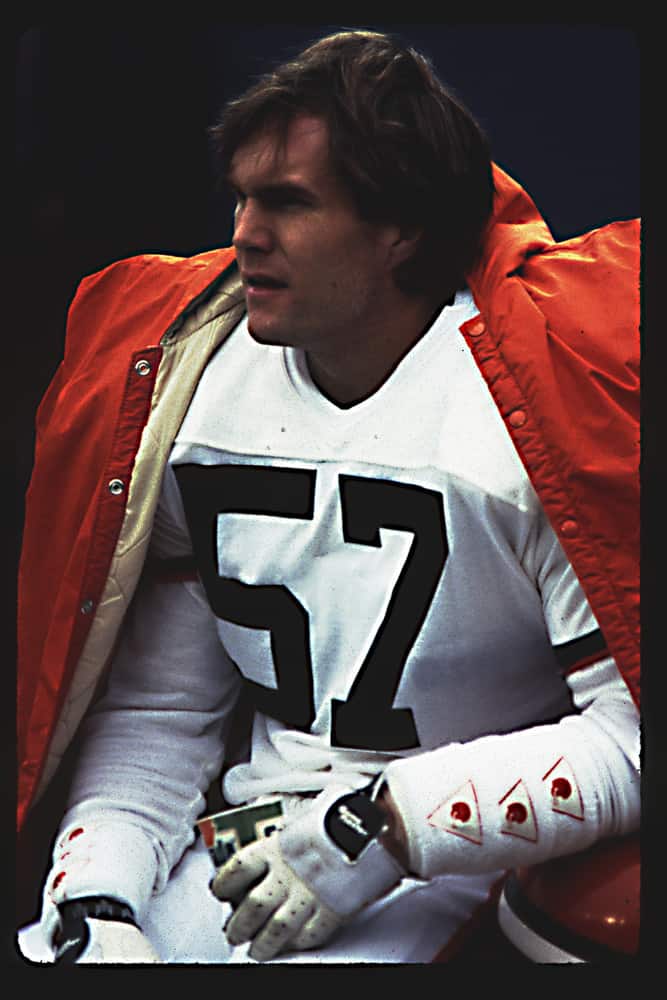 The 2020 Hall of Fame Class will include some of the top names to ever touch a football field.
One name that will not be on that list is former Cleveland Browns linebacker Clay Matthews.
The finalists for the 2020 class were released on Saturday afternoon.
The list includes the likes of Troy Polamalu, Edgerrin James, and John Lynch among other all-time gridiron greats.
After being named one of 25 semi-finalists back in November, Matthews was not on the final list.
Many believed this could be the year Matthews finally made the final cut.
He had made the semi-final list last year and was the fourth time he had went that far in the voting since 2012.
Matthews has never made the list of finalists.
As is a common theme with the Browns, Matthews Hall of Fame hopes once again come to "maybe next year".
Matthews played with the Browns from 1978 to 1993 after being drafted 12th overall by Cleveland in the '78 NFL Draft.
During his time in Cleveland, Matthews was a part of some memorable teams.
That includes the 1980 Kardiac Kids that broke a long playoff drought in northeast Ohio.
Clay appeared in 232 total games for the Browns.
He logged 62 sacks, 1,430 tackles, 14 interceptions, 13 fumble recoveries, and 24 forced fumbles.
He is the Browns career leader in both tackles and sacks.
In a September game earlier this season, Matthews was inducted into the Browns Ring of Honor during halftime.
Despite an illustrious career in Cleveland, clearly the Hall of Fame committee does not believe Matthews' efforts were Canton-worthy.
His career sack total ranks just tied for 97th all-time in the NFL.
His career total combined tackles, however, does rank 7th all-time at 1,595.
Only three of the six people in front of him on that list are in the Hall of Fame.
Those names include Derrick Brooks, Junior Seau, and Ray Lewis.
Only two players from the Kardiac Kids team are enshrined in Canton.
Those two are tight end Ozzie Newsome and guard Joe DeLamielleure.
Browsing through Twitter and other social media outlets, it is clear many feel Matthews was snubbed this year.
As anticipated, his daughter Jennifer did not agree with the decision to leave Matthews off the list of finalists.
Disappointed my dad didn't make it to the 15 Finalists for the @ProFootballHOF, as he is more than deserving, but this means two things: I will work harder than ever to make everyone aware of how worthy he is & it will be that much sweeter when he does get in. #ClayMatthewsHOF

— Jennifer Matthews (@JennMatthews57) January 2, 2020
It's not just Browns fans and family members that rave about him though.
Alabama head coach Nick Saban, who worked with Matthews in Cleveland during the tail end of Clay's career, also sings high praises of the former linebacker.
Legendary Coach Nick Saban on my dad, Clay Matthews…

Enough said. @ProFootballHOF #ClayMatthewsHOF pic.twitter.com/tgh68mn3Nl

— Jennifer Matthews (@JennMatthews57) September 22, 2019
As we move further and further away from his playing days, it appears somewhat unlikely that we see Matthews in Canton someday.
The number of people who were able to watch him play and truly understand his impact will continue to dwindle as time goes on.
Fortunately, his numbers will always reflect a top tier defensive career in the NFL.
Hopefully, that will be enough to punch his ticket into the Hall of Fame in the coming years.
As mentioned earlier, maybe next year!