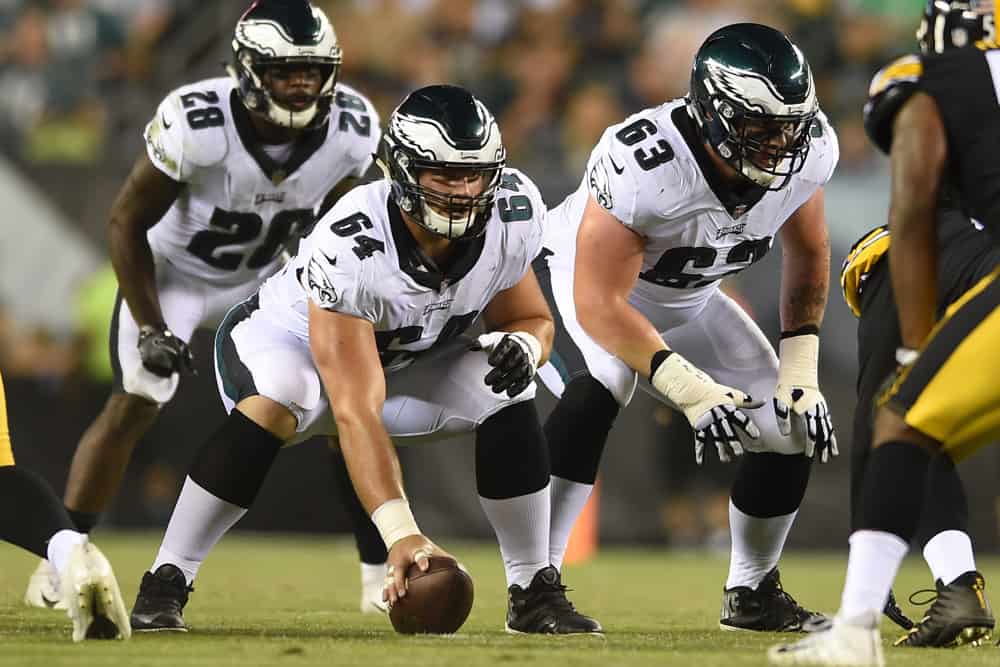 The Cleveland Browns were looking to add offensive line depth after multiple players decided to opt-out.
On Thursday, center Jon Toth agreed to a deal with Cleveland.
#Browns have signed center Jon Toth, 1st season out of Kentucky, and placed DE Curtis Weaver on IR with a foot injury

— Mary Kay Cabot (@MaryKayCabot) August 27, 2020
The Browns also placed defensive end Curtis Weaver on the injured reserve.
Weaver was claimed off waivers by the Browns from the Miami Dolphins earlier this week.
Sadly, Weaver will miss the 2020 campaign after undergoing season-ending foot surgery.
Cleveland is hopeful that the fifth-round pick can be a nice developmental piece to the team.
Who Is Jon Toth?
This is not exactly a blockbuster move by Cleveland, but a much-needed depth signing.
Toth was originally signed by the Philadelphia Eagles in 2017 after going undrafted.
He bounced around on the Eagles practice squad for a bit before landing on the New York Jets practice squad in 2018.
Toth also played for the D.C. Defenders during the short-lived XFL earlier this year.
He did not miss a game during his time at Kentucky.
Surprisingly, Toth made 48 consecutive starts at one point, which is something that is quite difficult to accomplish.
He was a First Team All-SEC selection during his senior year.
Toth was considered a solid prospect coming out of college, but he went undrafted after having surgery to repair a disc in his back.
Can Toth Help Cleveland?
This was a smart move by Cleveland especially after starting center JC Tretter underwent a knee procedure.
He is currently listed as questionable for Week 1 versus the Baltimore Ravens.
Toth will likely get some reps alongside rookie Nick Harris at center until Tretter returns.
This move is really nothing more than a depth signing, but Cleveland did need another center just in case Tretter takes longer than expected.
Toth has a history of being a healthy and trustworthy option, so the Browns can hopefully trust him as a backup.
He most likely won't end up as a starter at any point, but at least the front office is covering all their bases.
Hopefully, Tretter is back in time for the beginning of the regular season.