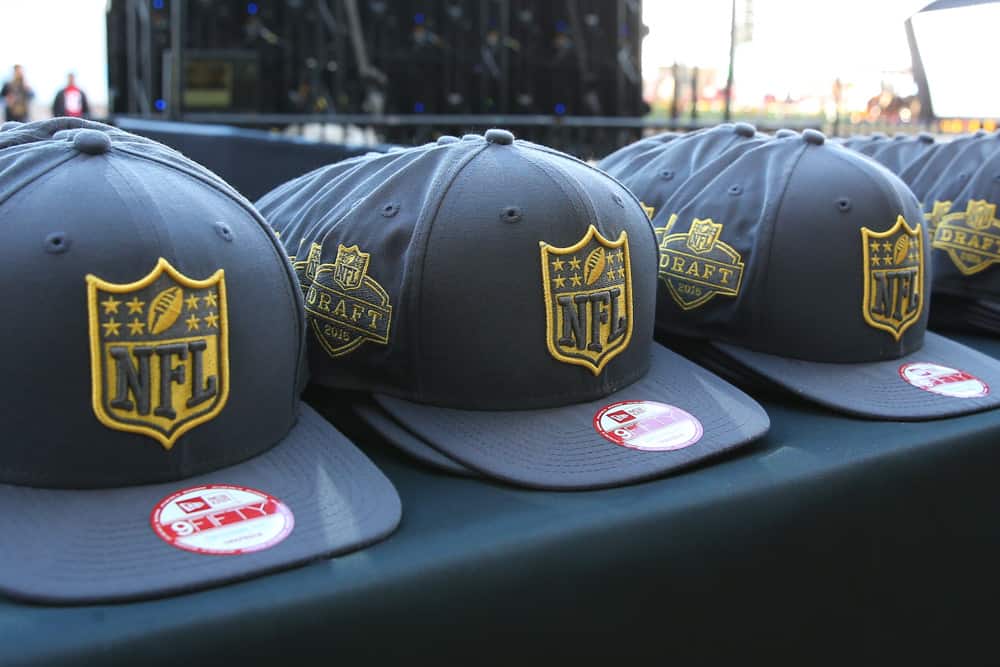 As of now, the 2020 NFL draft will be conducted as scheduled April 23-25.
While it appears the NFL Draft will not involve traditional in-person attendance, those new draftees will still be receiving new headwear.
New Era, who is the NFL's official cap manufacturer, released it's new line of hats for the 2020 NFL Draft.
The new draft hat for the Cleveland Browns features their "Brownie the Elf" logo in an orange and white outline on the black hat.
According to @NewEraCap this is the official #Browns 2020 NFL Draft Hat, and it is for sale on their website.https://t.co/9zz2mH0osv pic.twitter.com/jJNfF2rqoD

— Daryl Ruiter (@RuiterWrongFAN) March 31, 2020
Brownie the Elf has been primarily used as a throwback or alternate logo.
The draft hat could indicate the Browns will soon be changing their primary logo.
Thoughts on social media of the hat seemed to be mostly neutral to positive.
The "neon light" look of Brownie on the #Browns Draft Day hat make the elf's face look kinda terrifying. Like out of a horror movie. But I still don't completely hate it. Love the neon "Browns" on the side though. pic.twitter.com/et9SNxnoBc

— Rob Zaleski (@robzie_) March 31, 2020
I am a fan of Black Brownie. #GoBrowns#BrownsDraftHats #ElfDiversity pic.twitter.com/zwpzHKyRN1

— Nacho Donut (@NachoDonut) March 31, 2020
👀 The @NewEraCap @Browns #NFLDraft hats are nothing short of GLORIOUS!! Like straight 🔥🔥 #Browns pic.twitter.com/TvNERKKxjV

— Pumpkinhead 🎃 (@PumpkinNation) March 31, 2020
Each team hats for this year's draft are mostly black.
On the right side, it either says the team name or features a slogan that resonates to the city.
You can see all the New Era 2020 NFL Draft hats by going here.
The Browns are also expected to unveil their new uniforms in the upcoming weeks.
There are many rumors surrounding the Browns new uniforms that they will return to a more traditional look in 2020.