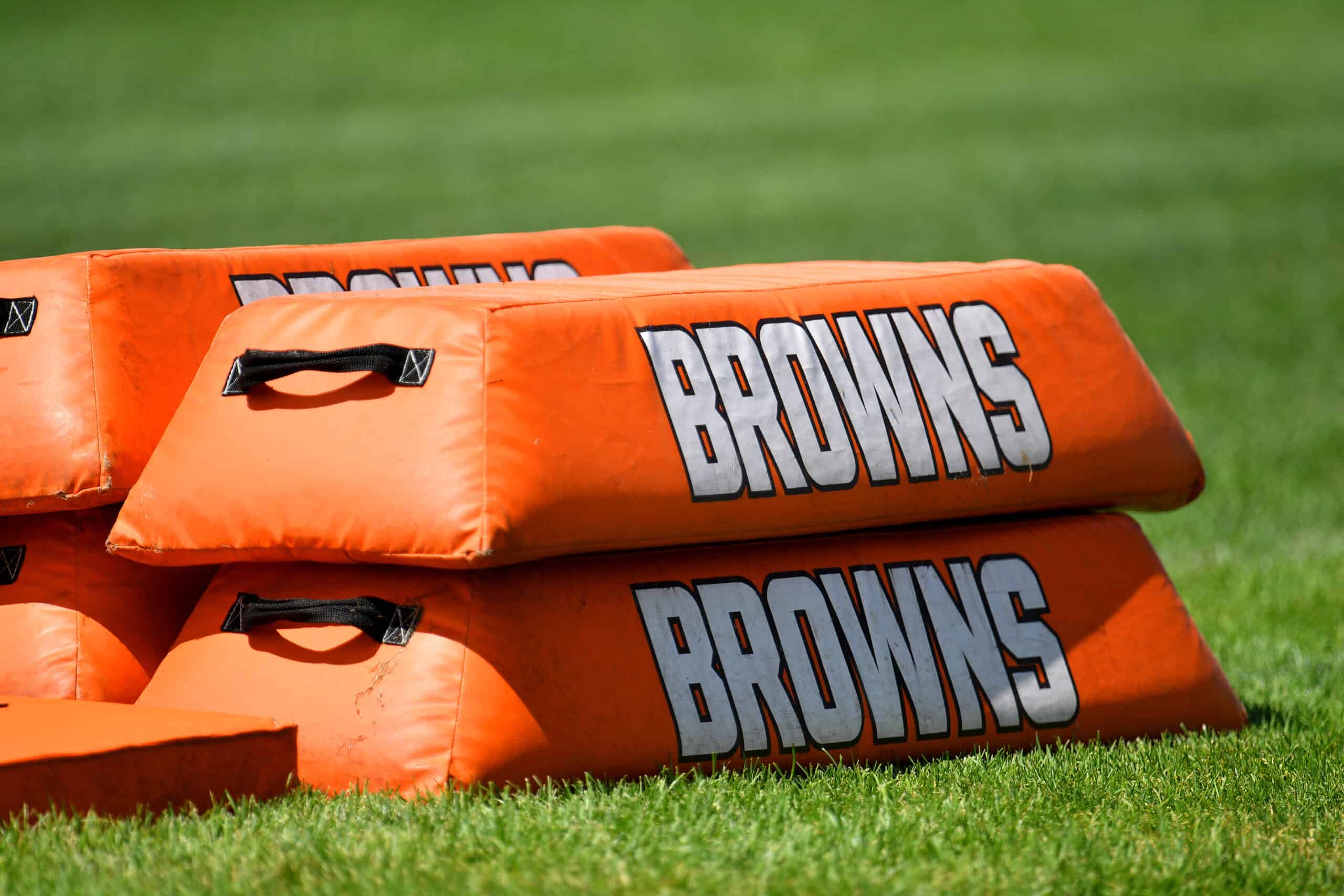 The Cleveland Browns are making the final preparations for their Week 1 game against the Kansas City Chiefs.
We have been talking about this game since May when the NFL released the 2021 schedule so it is exciting to finally get the Browns to Arrowhead and play ball.
Here are the news and notes leading up to Sunday's kickoff.
Clowney Is Back
Defensive end Jadeveon Clowney missed two days of practice due to illness that is not COVID-19 related.
#Browns DE Jadeveon Clowney returned to practice after missing the previous 2 days due to illness pic.twitter.com/Q9JMQa3J0w

— Daryl Ruiter (@RuiterWrongFAN) September 10, 2021
Browns Injury Report
Friday's injury report had two players ruled out.
They are linebacker Tony Fields II and guard Michael Dunn.
Questionable players are Odell Beckham Jr., Jadeveon Clowney, Grant Delpit, Ronnie Harrison, and JC Tretter.
#Browns Friday injury report: LB Tony Fields II & G Michael Dunn OUT; WR Odell Beckham Jr., DE Jadeveon Clowney, S Grant Delpit, S Ronnie Harrison & C JC Tretter QUESTIONABLE

— Daryl Ruiter (@RuiterWrongFAN) September 10, 2021
A late addition to the injury report is kicker Chase McLaughlin who practiced on Friday but now is listed as questionable with a hamstring issue.
The #Browns added K Chase McLaughlin to the injury report with a hamstring injury. He was a full participant in practice today and is now listed as questionable. K Chris Naggar is on the practice squad if needed.

— Noah Weiskopf (@BrownsWithNoah) September 10, 2021
This appears to be a new injury so it is unclear if the Browns new practice squad kicker Chris Naggar could be called to action.
Coach Stefanski spoke about the players listed on the injury report, including OBJ who is 11 months removed from a torn ACL.
"He [OBJ] was limited today. We'll use the next 48 hours with all of these guys to determine who's playing and who's not. We'll let you know 90 minutes before the game.  For all of these guys that were limited in practice we'll make sure we huddle up over the next 48 hours and make our decisions."
Linebackers Mack Wilson and Jeremiah Owusu-Koramoah (JOK) will be tasked with containing Kansas City Chiefs tight end Travis Kelce on Sunday.
The rookie JOK has Wilson's support regardless of who starts the game.
Wilson took to social media to give JOK props.
#Browns LB Mack Wilson on Instagram showing his support and leadership to rookie LB Jeremiah Owusu-Koramoah pic.twitter.com/TFfFTKsXvK

— Brad Stainbrook (@BrownsByBrad) September 10, 2021
Sunday Uniforms
For those curious to what the Browns will be wearing on Sunday, the white jersey and orange pants.
The #Browns will wear white tops with the popular orange pants in the season opener against the Chiefs Sunday. pic.twitter.com/l3SlMbh1xa

— Camryn Justice (@camijustice) September 10, 2021
Kareem Hunt Tells It Like It Is
Hunt, an Ohio native, said yesterday that he has never seen so much excitement in Cleveland for an upcoming NFL season.
Kareem Hunt says he's never seen his home city of Cleveland so excited for football season. #Browns pic.twitter.com/woRBG4MACz

— clevelanddotcom (@clevelanddotcom) September 10, 2021
Browns Record On Opening Day
The Browns have not been successful in securing an opening day victory in recent years.
Their last opening day win occurred in 2004, ironically on September 12, with Jeff Garcia as the starting quarterback.
The 2004 Browns defeated the Ravens by a score of 20-3.
Ravens week, September 2004 Jeff Garcia throws for a TD(Quincy Morgan), and runs for a TD to lead the Browns to a 20-3 victory in front of 73,000 fans at Cleveland #Browns pic.twitter.com/KGwQzZAOnv

— CleWest (@erjmanlasvegas) October 4, 2018
On the road, the Browns last won an opening game in 1994 when Bill Belichick was the head coach.
The #Browns last win on the road during week 1 was in 1994. #NFL @EricMetcalf21 #FlashbackFriday pic.twitter.com/8307hhx3Bw

— Ed_in_Columbus (@ed_in_columbus) September 10, 2021
It is time to change the script and for the Browns to collect an opening day victory at the hands of the defending AFC Champion Kansas City Chiefs.