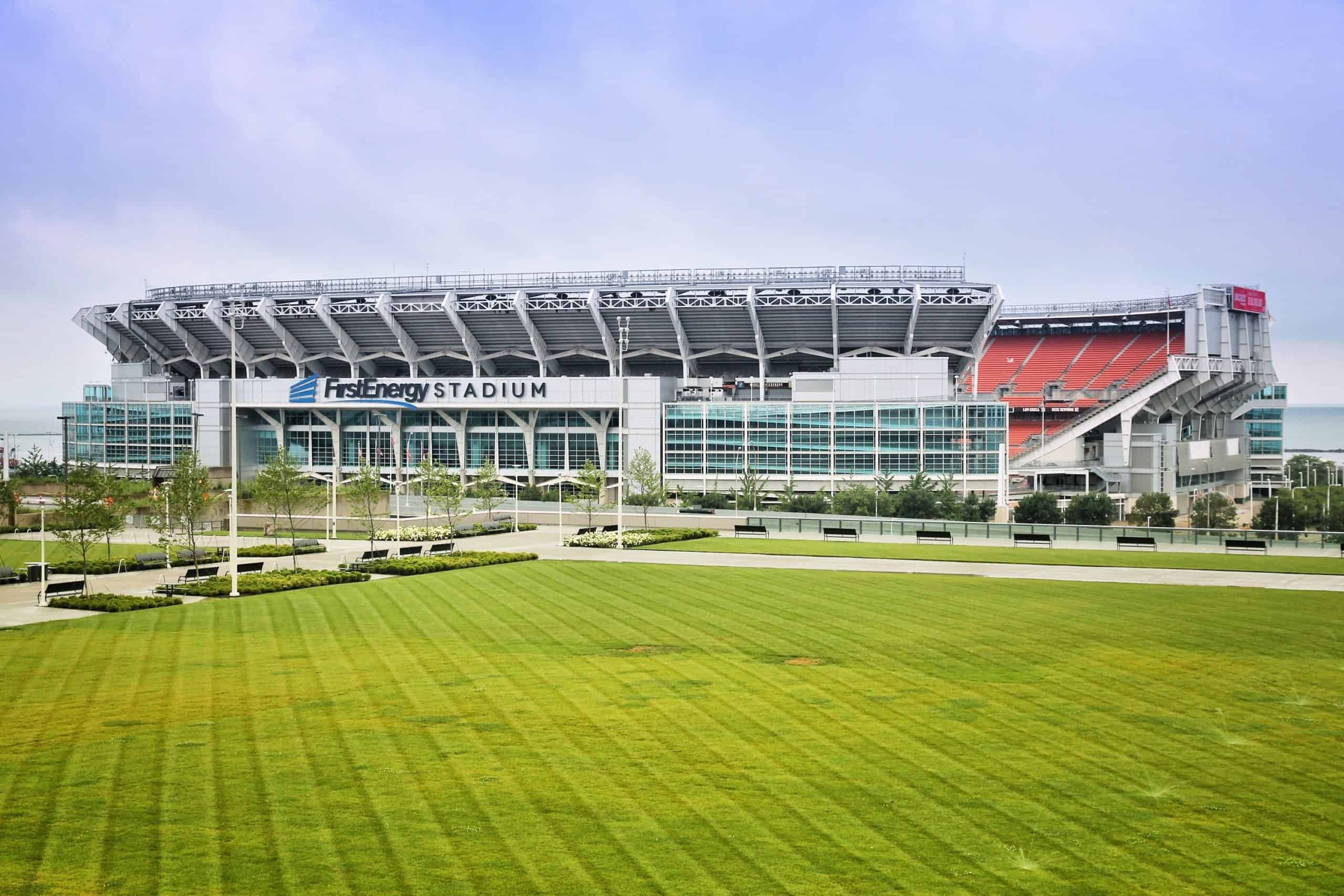 The city of Cleveland and the Cleveland Browns did a fantastic job coordinating the 2021 NFL Draft last week.
The NFL Draft in Cleveland was a huge win for NFL fans and the city of Cleveland! pic.twitter.com/rgDgF7PEHy

— Joe Thomas (@joethomas73) May 3, 2021
It was the first in person NFL draft since 2019.
Not only did people come downtown to participate in the draft-related activities, but the draft also garnered high television ratings in the Cleveland viewing area.
The city of Cleveland averaged a 10.9 household rating for the NFL draft, which is the highest host city rating on record since different cities began hosting the draft in 2015, per the NFL

— Jake Trotter (@Jake_Trotter) May 4, 2021
There are likely several reasons for these higher than usual host city television ratings.
1. COVID-19
Despite being accessible for people, the ongoing COVID-19 pandemic still limited capacity and crowds.
Those not akin to social distancing and the other necessary safety protocols were more apt to stay home and watch it on television.
2. The Opening Day Had Bad Weather
The outdoor landmarks and venues were subject to a lot of rain on the opening day.
This encouraged some to watch from at home instead of venturing downtown.
3. The Browns Did Not Pick Early
The Cleveland Browns picked 26th in the first round which is a departure from other years when they were in the Top 10 or 1st overall.
It meant for a later night so fans opted to stay home and catch the draft pick on television.
4. The Draft Had Interesting Storylines
Each draft has plot twists, but the 2021 NFL Draft had even more than usual.
To begin with, having a strong quarterback class elicits a lot of interest.
Then, the 49ers added to the intrigue by genuinely confusing everyone about who they would select.
Finally, and most unexpectedly, the Aaron Rodgers and Green Bay Packers storyline permeated the headlines making many curious if he would be traded or who the Packers would select in the first round.
Summary
The NFL, the city of Cleveland, and the Cleveland Browns pulled off an outstanding event.
The pre draft hype video, musical acts, the Commissioner's chair, and all of the special guests and presenters were excellent.
📍 Welcome to Cleveland!#NFLDraft pic.twitter.com/9o5wRfXBju

— Cleveland Browns (@Browns) April 27, 2021
It's up to Las Vegas to top what Cleveland did as it is the host for the 2022 NFL Draft.
If you already have draft withdrawal, rest assured there is only one more week until the NFL Schedule Release on May 12 at 8 pm EDT.