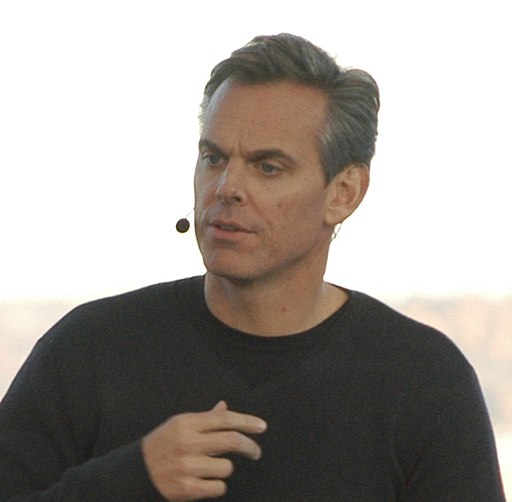 Fox Sports Radio host Colin Cowherd is predicting the Cleveland Browns will win more than 8.5 games, which is their projected total for the upcoming season.
During Thursday's edition of "The Herd," Cowherd mentioned how the Bleacher Report reporter Kristopher Knox ranked the Browns as having the second-best offensive supporting cast in the NFL.
Cowherd said Cleveland's "all-star cast" should help quarterback Baker Mayfield, who is entering the third season of his four-year rookie deal.
"I've said this before, if Sam Darnold struggles, Adam Gase will be fired because Darnold hasn't had any maturity issues," Cowherd said. "If Cleveland doesn't make the playoffs, Baker Mayfield is getting fired."
Bleacher Report ranked the Kansas City Chiefs as having the league's best offensive supporting cast.

"I could argue [the Browns] have more depth offensively than the Kansas City Chiefs," Cowherd said. "They may not have the top-end stuff, but they've got more depth.

"They've got two receivers (Odell Beckham Jr. and Jarvis Landry). They've got two tight ends (David Njoku and Austin Hooper). They've got two running backs (Nick Chubb and Kareem Hunt. [Cleveland is] definitely better than Kansas City at running back and now probably potentially as good at tackle."
In the past, Cowherd has said he believes the Browns should have passed on Mayfield with the first overall pick of the 2018 NFL Draft and instead taken Darnold, whom the Jets selected with the third pick.
On Thursday, Cowherd mentioned how Pro Football Focus reporter Ben Linsey ranked running back Nick Chubb as the NFL's most elusive starting running back.
Linsey also ranked Myles Garrett and Olivier Vernon as the second-best edge defender duo in the league.
"Eight and a half [is the Browns' projected] over-under [win total]. Why is that?" Cowherd said. "Baker Mayfield's maturity. Nobody knows if he's mature enough.

"You put Patrick Mahomes with that talent. Oh wait, their over/under is 12. Drew Brees is 41, non-athletic [and] doesn't throw a deep ball. Cleveland's got better talent and [the Saints] over/under is 10.5. Tom Brady's over/under is 9.5. New coach, old unathletic new system, no running game. This is what we talk about maturity matters. Fox Bet, Vegas, they don't care about anything other than wins."
Cowherd said if the Browns struggle in 2020, the front office will hold Mayfield accountable considering the team fired its last two full-time head coaches: Hue Jackson and Freddie Kitchens.
"The owners in Cleveland are not blaming the coach again," Cowherd said.
However, Cowherd predicted the Browns would snap their playoff drought this upcoming season.
"This is why maturity matters," Cowherd said. "[It's] not my opinion, Vegas. They see [the Browns] as a .500 football team, so I don't. I think Cleveland wins nine. I think they make the playoffs."
The expanded playoff format could help a team like the Browns.
Starting this season, seven teams from both the AFC and NFC will make the playoffs.
The Browns last made the playoffs during the 2002 season, which marks the NFL's longest active postseason drought.
Only MLB's Seattle Mariners have a longer active playoff drought in North American professional sports, having last made the postseason in 2001.