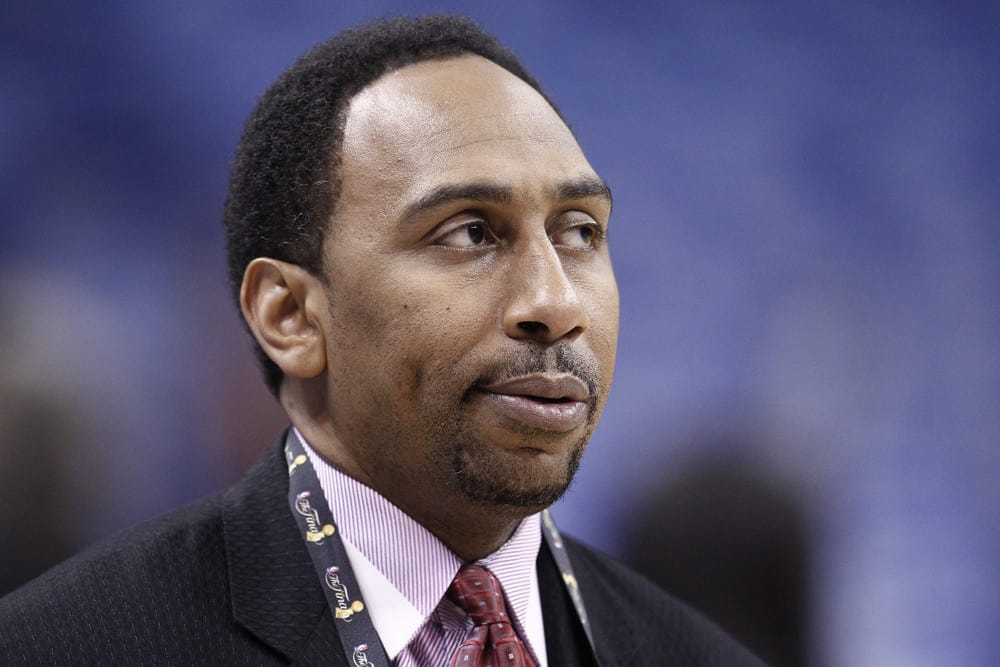 ESPN television personality Stephen A. Smith said he thinks the Cleveland Browns should have selected Sam Darnold over Baker Mayfield two years ago.
During a segment called "QB Continued" on ESPN's "First Take," Smith called it a mistake for the Browns to draft Mayfield with the top overall pick of the 2018 NFL Draft.
"That's not to sit up there and act like Baker Mayfield can't play. He's not a scrub," Smith said. "Me personally, I thought Sam Darnold might have been the better fit. He's two years younger. He's about two to three inches taller. He's bigger. That definitely has something to do with it.

"But more importantly, he doesn't talk nearly as much as Baker Mayfield, inciting dudes to come at him in an even more ferocious fashion just to shut him the hell up. That's what Baker Mayfield does. It's great for us as media members who get paid to comment and pontificate about a lot of different things."
Smith also pointed out that Mayfield led the Browns to a 6-10 record in 2019.
"He had more commercials with Progressive than he did actual wins. That's an absolute truth. Just check it out," Smith said. "I'm talking about different versions of Progressive commercials. He had more of those than wins on an NFL football field last season, and that's just pathetic."
Smith questioned Mayfield's ability to lead the Browns on the field and off it.
"When I think about the quarterback position Dan [Orlovsky] and Max [Kellerman], what I think about is not just your ability to throw the football — as I've said on repeated occasions — it's your ability to lead and galvanize folks to follow you," Smith said. "I think when you look at Baker Mayfield as an individual talent, you know he can play. He's not a scrub.

"You recognize what he did in college. He's a Heisman Trophy winner for crying out loud, and walked on and did all those things. [He has] a lot of guts, a lot of moxie. But, when you talk about leading troops on this level, I just think that he falls flagrantly short at this particular moment in time because of his immaturity to deal with scrutiny that he invites. And, all of that comes into consideration when I think about the quarterback position.

"I think that when you look at Sam Darnold in the New York market, having conducted himself the way that he has conducted himself, even though he's younger, he has proven at least thus far, the Cleveland Browns have made the wrong selection."
Kellerman blamed former Browns coach Freddie Kitchens for Mayfield's struggles last season, calling it "a disaster."
"Look, Baker Mayfield, the jury is still out on him in reality," Kellerman said. "People have made their decision on Baker based on they went [7-8-1 in 2018], and then they got more talent and they went 6-10 [in 2019]."
Mayfield has faced criticism from other media members, including Fox Sports Radio's Colin Cowherd and ESPN's Rex Ryan.
It's likely Mayfield and Darnold will forever be linked given their high selections in the 2018 NFL Draft.
The Jets selected Darnold with the third overall pick.