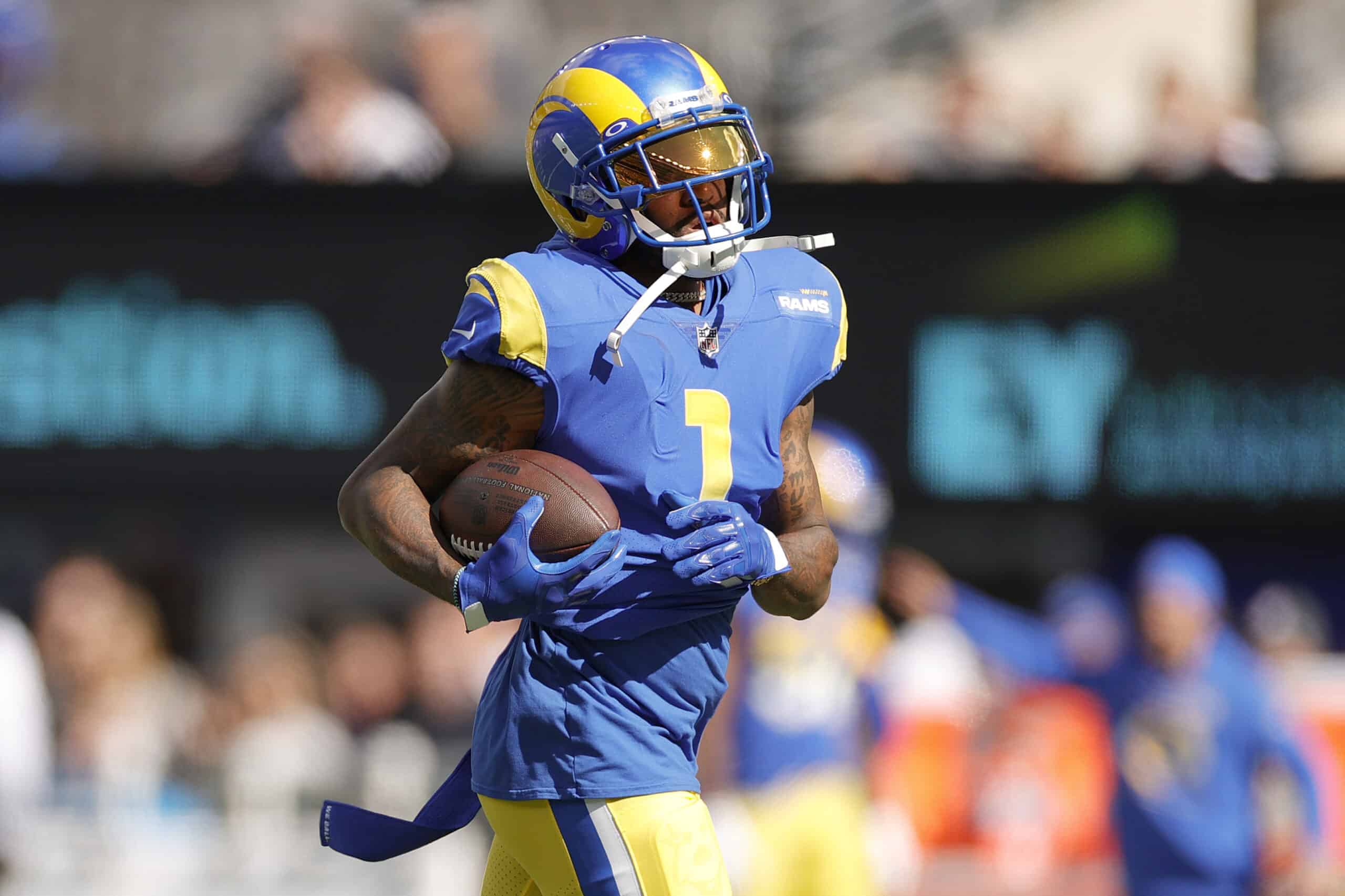 It's no secret that the Cleveland Browns could use an upgrade at wide receiver.
The Browns do have depth at wideout, but the loss of Odell Beckham Jr. is significant.
Recently, the Browns decided to part ways with the disgruntled star.
Once the Browns finalize the reworked Odell Beckham Jr. contract, they will release him and he will go on waivers, where other teams will have the opportunity to claim him.

But the Browns and OBJ's time together is coming to a rapid end.

— Adam Schefter (@AdamSchefter) November 5, 2021
Now, Cleveland must attempt to fill the void with the trade deadline already over.
Luckily for the Browns, three-time Pro Bowl wide receiver DeSean Jackson is available.
It wouldn't be shocking to see the Browns attempt to sign Jackson to bulk up their roster.
Does D-Jax Still Have It?
The years of D-Jax getting 1,000 receiving yards and 90-plus targets are well behind us.
The 34-year-old is nearing the end of his career, but could still be an asset to a contending team.
Sadly, the injuries have piled up for Jackson over the last few seasons.
He hasn't been able to make much of an impact, but still has value as a veteran receiver.
That being said, there appears to be several teams in the mix for Jackson.
From @gmfb Weekend: Former #Rams WR DeSean Jackson has begun discussions with seven teams. Figures to land with one soon, though he's going through all options. pic.twitter.com/svdqKNPilw

— Mike Garafolo (@MikeGarafolo) November 6, 2021
He spent the first seven games of the season with the Los Angeles Rams.
The organization decided to part ways with Jackson after they couldn't find a trade partner at the deadline.
Jackson had a minimal role with the Rams and only saw 15 targets over his seven games with the team.
Although, when healthy Jackson has proven himself to be a reliable option in the receiving game.
He has over 600 career receptions and more than 10,000 receiving yards during his professional career.
There isn't a more experienced free agent receiver available on the market right now.
Bring Jackson To Cleveland?
As of right now, the Browns have Jarvis Landry and Donovan Peoples-Jones as their top two receivers.
Both players have found success this season, but more depth is never a bad thing.
They also have Rashard Higgins who had a breakout season with Cleveland last year.
That being said, the Browns could certainly benefit from the addition of D-Jax.
They also have enough cap space to bring in the veteran wideout.
And here is a look at how much cap space each NFL team officially has. 12 teams have north of $5M in space. pic.twitter.com/469Xo9wtNG

— Field Yates (@FieldYates) November 5, 2021
In theory, the addition of Jackson would be a significant upgrade for this offense.
He could be a useful third passing option while offering reliable depth.
On paper, this is a low cost move that could end up being a high reward in the long run.
It's never a bad idea to add a veteran presence to help guide and teach these young receivers.
Also, D-Jax has made a career out of being an above average deep threat receiver.
He isn't a player that would require the ball in his hands frequently and would likely accept a role as a third receiver.
To be honest, the Browns really have nothing to lose here and Jackson would only be an upgrade to this roster.
It'll be interesting to see if the Browns can lure the veteran wideout to Cleveland for a possible playoff run.