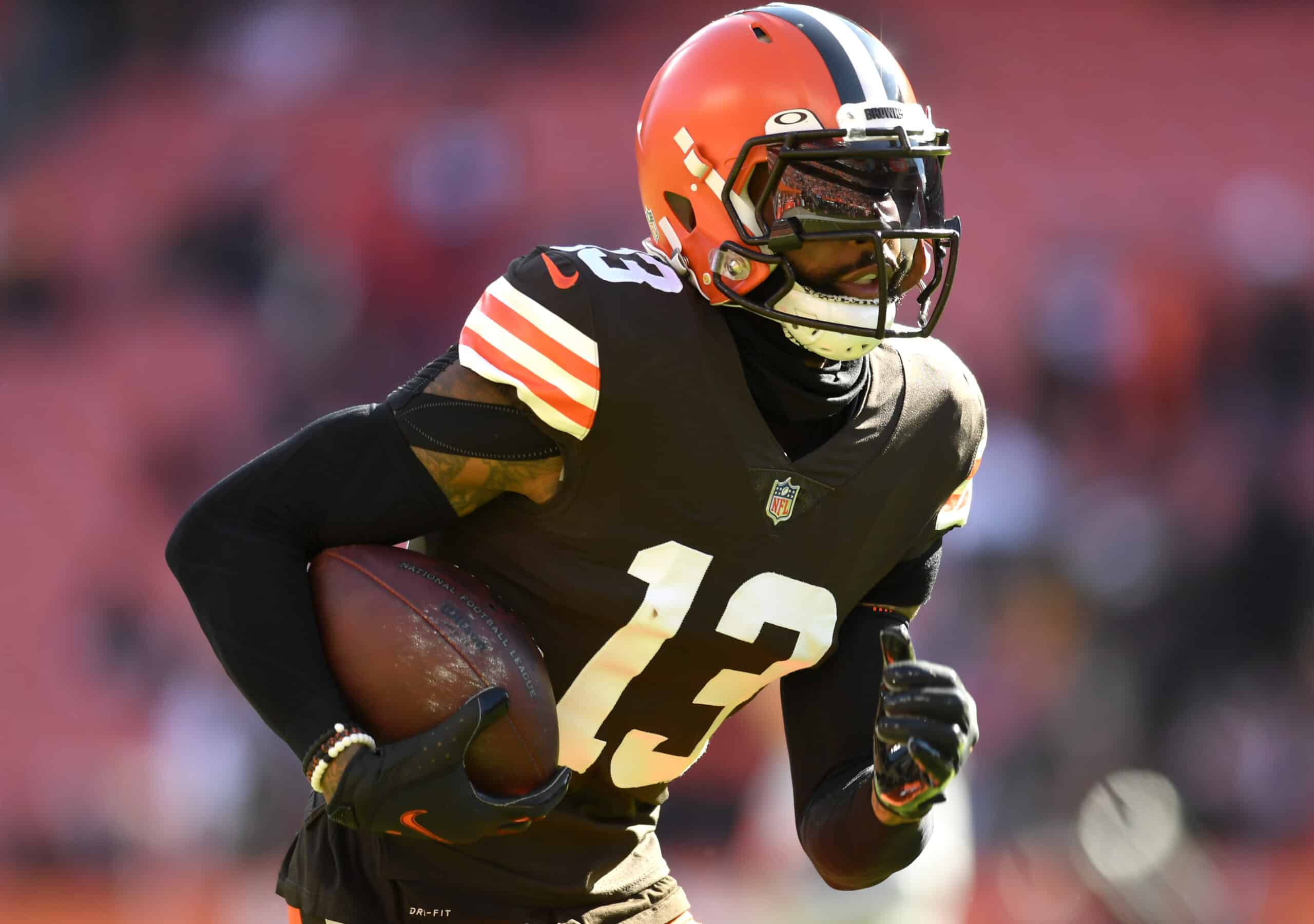 Details of the Cleveland Browns divorce with wide receiver Odell Beckham Jr. are coming to light.
Because of his salary, the deal leading to his release is more complicated than perhaps for other players.
To begin with, he gave us the final two years of his salary for the 2022 and 2023 seasons.
Also, there were negotiations on the 2021 salary.
Here is what we know as reported by Ian Rapoport of NFL Network.
Important detail: If Odell Beckham passes through waivers, a settlement will kick in which means the #Browns would only be on the hook for $4.25M (— $3M savings). He will then become a free agent and be able to sign with any team. https://t.co/rfbo7A1OWq

— Ian Rapoport (@RapSheet) November 6, 2021
OBJ gives up 20% of his guaranteed salary to leave the Browns. https://t.co/194J6QvPvT

— Spotrac (@spotrac) November 6, 2021
OBJ's 2021 contract is for $14.5 million.
If he passes through waivers and is picked up by another team, here is how the payout will go:
The Browns will owe $4.25 million.
The acquiring team will owe $7.25 million.
The Browns negotiated themselves off the hook for the remaining $3 million of cap money; otherwise, the Browns would have owed $7.25 million.
What Does It Mean?
It means several things.
First, OBJ wanted out of Cleveland badly.
This was a well orchestrated effort to get out of town.
He gave up money (including termination pay) and this entire social media frenzy was a planned effort to get out before the end of the 2021 season.
Second, to concede what he did financially, he believes he will be picked up.
The acquiring team will owe $7.25 million for 2021.
That is a good deal for a playoff-caliber team willing to take a chance on him.
Monday is the beginning of the next chapter of OBJ's career, and it will be interesting to see which teams show interest.
An extremely rare occasion in which a player is willing to give up guaranteed money … which shows how desperately OBJ wanted out. https://t.co/B5EMKyujCr

— Tom Pelissero (@TomPelissero) November 6, 2021
This Breakup Is For The Best
Regardless of your opinion, this breakup between the Browns and OBJ is for the best.
Many would argue it was brewing for years.
Others say he wanted to be traded.
Time will tell if the Browns would have been better served to trade him before Tuesday's deadline.
It would have eliminated this tabloid news type of environment in Berea for the entire week while the Browns should have been 100% focused on the Cincinnati Bengals.