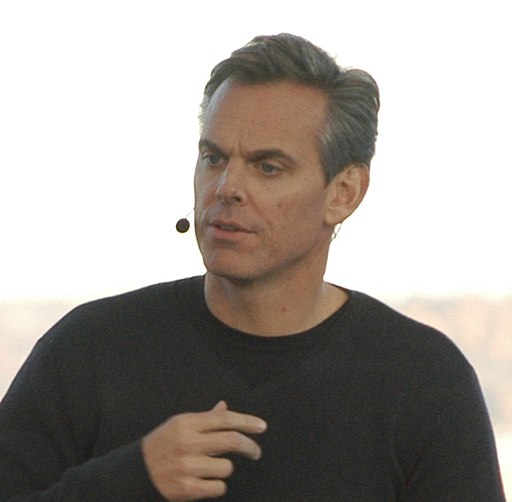 It might be a new year chronologically, but it is still the same old Colin Cowherd.
In the latest attack on Cleveland Browns QB Baker Mayfield, Colin Cowherd predicts a Browns loss because of the way Baker wore his hat in a press conference.
Wait, what?
Because Baker wore his hat backward, Cowherd predicts with certainty a Browns drubbing.
Cowherd's analysis stems from the fact that Philadelphia Eagles QB Carson Wentz wore his hat backwards in a press conference earlier this year, and things went south for him.
The Hat Trick
Baker Mayfield wore his hat backwards. Bad news for the Browns' QB:

"That just says playoff loss, doesn't it?" — @ColinCowherd pic.twitter.com/0OglfxmkF4

— Herd w/Colin Cowherd (@TheHerd) January 8, 2021
It seems in addition to analyzing statistics, Cowherd has reviewed the headwear of the playoff quarterbacks.
His conclusion is that Baker is in big trouble because he is the only one who wears his hat backwards.
He even counted the number of times Aaron Rodgers came to the podium this season; you guessed it, he never showed up with his hat backwards.
Cowherd ran down the line; Brees, Allen, Brady, Mahomes, Roethlisberger, and Jackson; either they did not wear hats at all or sported forward hats, headbands, or beanies.
All of those are acceptable per Cowherd's analysis/opinion.
Cowherd vs. Mayfield – The Saga Continues
2021 continues the perpetual disdain that Colin Cowherd has for Baker Mayfield.
He has just sunken to a new low to insult him.
Of course, the Browns could lose to the Steelers this weekend, but the outcome of the game will have absolutely nothing to do with how Baker wore his hat during a weekday press conference.
Cowherd has always believed Mayfield is not a franchise quarterback and has suggested many times the Browns will move on from him if he can't win.
In addition to his hat analysis, he said Baker will be considered a "game manager" if he gets beat this weekend, not a franchise quarterback.
The difference in Cowherd land is that everything has to be perfect for a game manager to win.
He trivialized the lack of players and coaches because of COVID-19 calling it not ideal, but there will be no excuses.
Cowherd can't see past his inherent bias against Baker and the Browns.
Back To Hats
Of course, social media went off the rails at Cowherd's latest theory.
Photographic evidence was produced of other NFL QBs wearing their hats backwards.
Some of the very same people Cowherd referenced are included.
— Marq Jay (@MarqsJO) January 8, 2021
Conclusion
Cowherd doesn't like Baker Mayfield; he never will.
He keeps finding new excuses and reasons not to like him.
Cowherd is entitled to like and dislike whomever he wants, but theoretically as a member of the sports media universe he should be unbiased about showing it on air.
One of the many wonderful things that could come out of a Browns win with an excellent performance by Baker Mayfield is to see how Cowherd spins it to put down the Browns.
Even though it's a new year, you can expect it will happen because that's how Cowherd rolls.