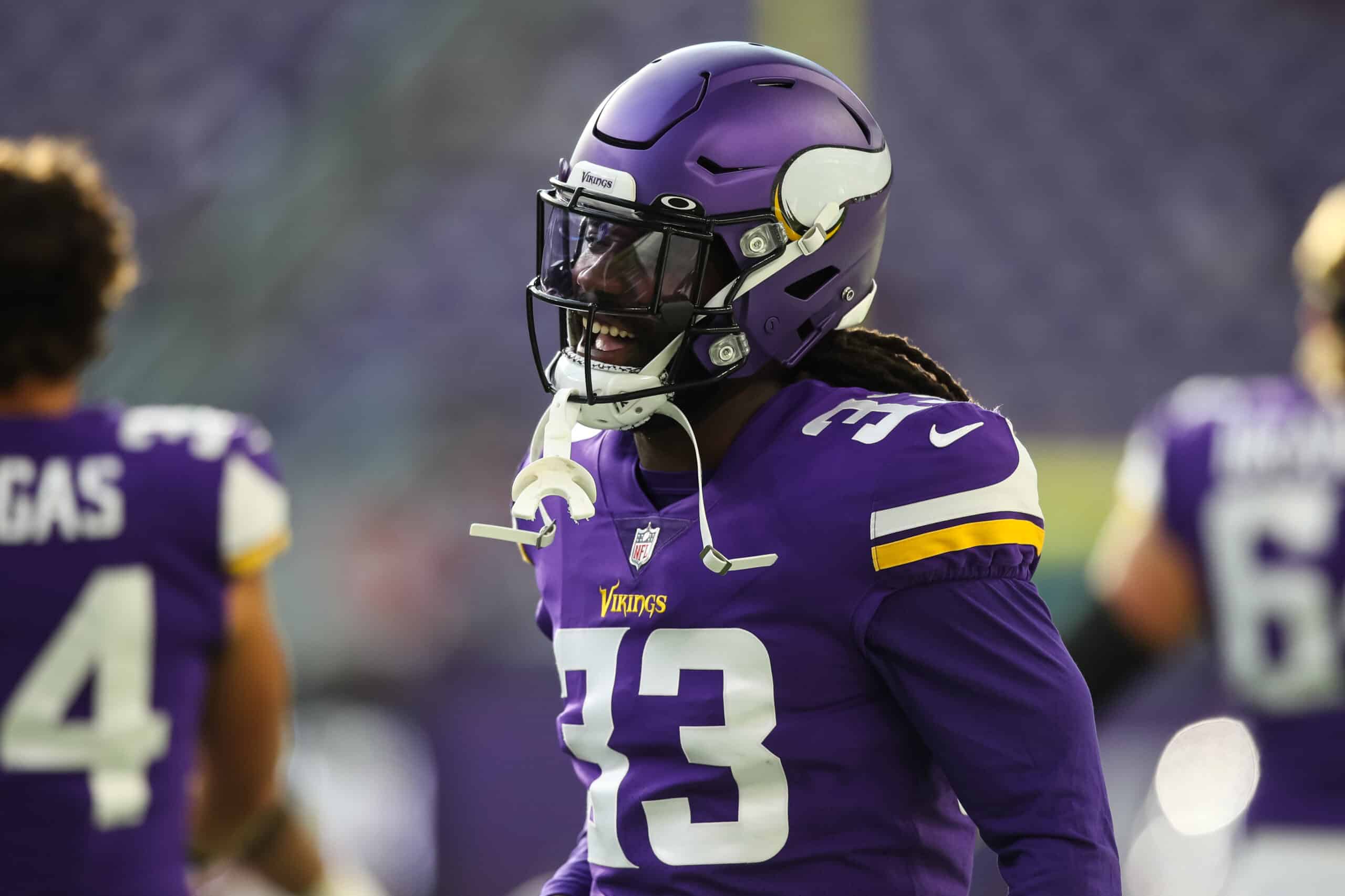 The Cleveland Browns take on the Minnesota Vikings in a Week 4 game on Sunday afternoon, October 3, 2021.
One of the big question marks for the Vikings is whether their star running back Dalvin Cook will be in the lineup.
Cook missed the Vikings' Week 3 game against the Seahawks with an ankle injury.
Backup running back Alexander Mattison did a great job filling in for Cook; he rushed 26 times for 125 yards.
Cook returned to practice on Wednesday and appears cautiously optimistic about the possibility of playing on Sunday.
Dalvin Cook on his availability/status for CLE: "Attacking my rehab every day real hard. We'll see how this thing plays out, but I'm extremely confident in what we've got going on in the training room and what they're doing to get me back on the field. I'm extremely confident.

— Courtney Cronin (@CourtneyRCronin) September 29, 2021
All of this sounds very positive.
Will we see Dalvin Cook back on the field this week? @Stephania_ESPN helps us out: pic.twitter.com/AV2bi0vcNr

— Fantasy Focus Live (@fantasyfocus) September 30, 2021
Browns Will Be Challenged
For all who believe the Browns will have an easy time in Minnesota, think again.
The Vikings may be 1-2, but they are 4 points from being an undefeated team.
Quarterback Kirk Cousins is having a great season so far.
Cook has 1 rushing touchdown on the year and has not really hit his groove yet because he was injured in the Week 2 loss to the Arizona Cardinals.
When he gets going, he is tough to stop.
It's going to take more than an ankle injury to stop Dalvin Cook 😤 pic.twitter.com/FkXbvAi4Z6

— Vikings Nation (@VikingsNationCP) September 23, 2021
Interesting Storylines Of Browns Vs. Vikings Game
This game is loaded with interesting plotlines to watch on Sunday and has to be special for Coach Stefanski.
This game marks Stefanski's return (for the first time) to the place where his NFL coaching career began.
Stefanski was with the Vikings from 2006-2019 in various capacities.
Prior to leaving the Vikings, he was the offensive coordinator.
Stefanski certainly knows what Dalvin Cook and Kirk Cousins are capable of doing.
The Browns' defense will need to be on all cylinders, like they were last week against the Bears, to keep the Vikings offense from getting in the end zone.
The best place for the Vikings offense to be is on the sidelines watching the Browns offense move the chains and win the time of possession battle.