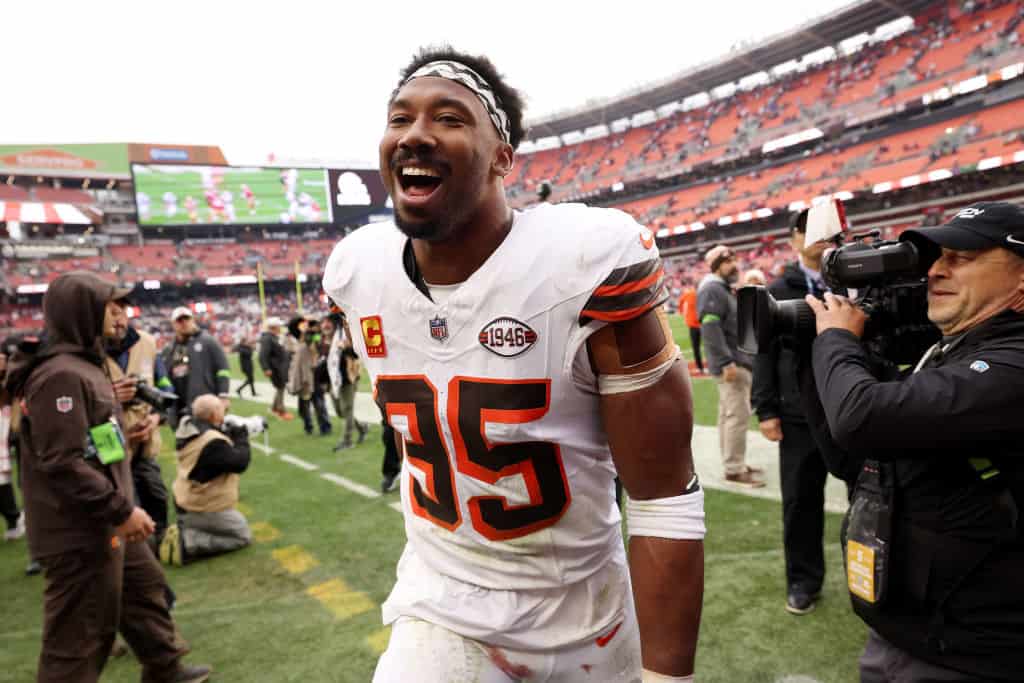 The Cleveland Browns were far from an elite defensive team last season.
Jim Schwartz's arrival has helped them turn that around in the blink of an eye, becoming arguably the best defense in the league through the first six weeks.
Their defensive dominance was on full display on Sunday when they beat the undefeated San Francisco 49ers, which is why former NFL QB Dan Orlovsky wanted to give out some pointers as to how they did it.
Orlovsky explained that Schwartz's defense has been elite in man-to-man coverage because of the way they use their leverage, meaning they're pretty much dictating where they want the football and the player to go to.
What is "leverage"? Why does it matter?

The @Browns are playing the best "man coverage" in the #NFL @Realrclark25 back with a "Touchscreen Tursday"@MaryKayCabot @Jake_Trotter #NFLLive pic.twitter.com/dxdq0M3qMG

— Dan Orlovsky (@danorlovsky7) October 19, 2023
He broke down the tape of several third-down plays against the Niners where they pretty much forced Brock Purdy to throw the ball inside, thus giving the Browns an extra defender to come help and prevent the first down.
Those leverages were also quite helpful in getting a defensive tackle to handle multiple offensive linemen, all while Myles Garrett was left alone or one-on-one, a matchup he'd always win.
The Niners often thrive by taking the football outside and allowing their playmakers to pile up yards after the catch when Purdy hits them in stride.
The Browns countered that by funneling all game action toward the center of the field and leaving them with little-to-no room to operate.
It was a defensive masterclass by Schwartz and perfectly executed by the players, and fans hope they can keep that same discipline for the remainder of the season.