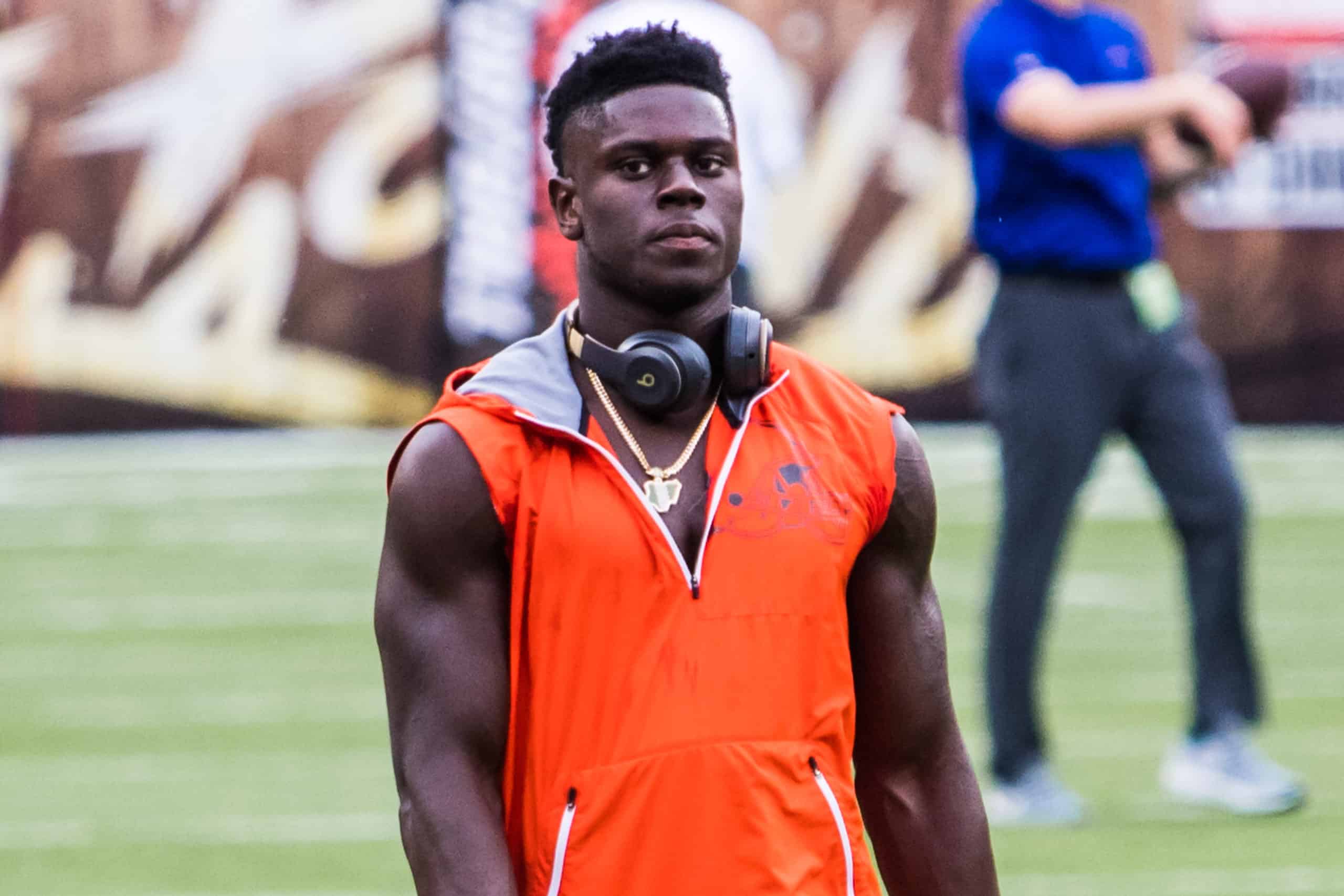 After a week in which the Cleveland Browns lost a few key players to suspensions for a brawl in the Pittsburgh Steelers' game last Thursday, Cleveland received good news as a key player is returning to action soon. Tight end David Njoku has been removed from injured reserve, clearing the way for him to return to practice today.
Welcome back to practice, @David_Njoku80! 😃 pic.twitter.com/OXolYLZGSJ

— Cleveland Browns (@Browns) November 20, 2019
Njoku suffered a wrist injury in the Browns' victory over the New York Jets back in Week 2. He made a leaping catch, but after having his legs taken out mid-air, Njoku landed awkwardly on his neck and wrist.
The Browns' tight end is eligible to return to the field as soon as this Sunday against the Miami Dolphins. However, head coach Freddie Kitchens has yet to announce whether or not Njoku will suit up.
This is Njoku's third season in the NFL. He produced 92 career catches for 1,062 yards and 9 touchdowns. His best season was in 2018 when he grabbed 56 passes for 639 yards and 4 touchdowns. Prior to his injury, Njoku caught 4 balls for 37 yards and 1 touchdown in 2019.
Losing Myles Garrett for the remainder of the season is a void that can't be filled. However, getting a big weapon like Njoku back on offense can provide an emotional boost to the team, as well as an on-the-field boost. Making this offense more potent is critical, as the defense will almost certainly take a step back without Garrett on the field.
Giving Baker Mayfield another receiving option to go along with Jarvis Landry and Odell Beckham Jr. is a big asset for Cleveland. Njoku is a big target in the middle of the field and is arguably one of the better tight ends in the league.
Every game until the end of the season is essentially a playoff game for the Browns. Kitchens and company do not want to force Njoku back too early and risk re-injury.
On the flip side, they also don't want to sideline him any longer than needed because they could certainly use his talents. It will be interesting to see if Njoku gets the nod to play this weekend. Regardless, as long as the Browns can continue their winning streak and defeat the Dolphins this weekend, Njoku will be a big asset in their playoff push for the rest of the season.
TE David Njoku at the podium https://t.co/eA4y10pwLv

— Cleveland Browns (@Browns) November 20, 2019