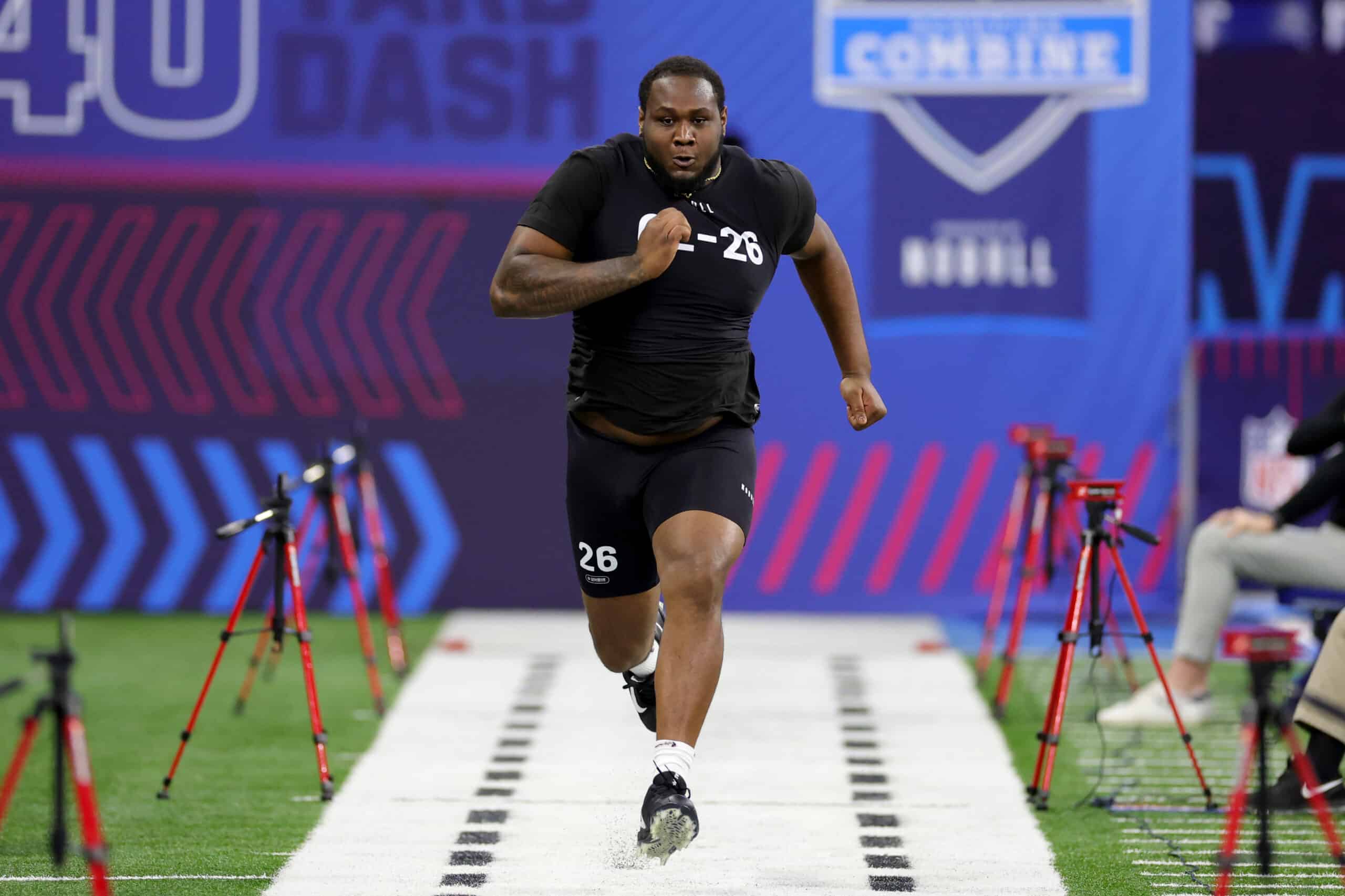 The Cleveland Browns made somewhat of a low-risk/high-reward decision when they took OT Dwand Jones in the fourth round of the 2023 NFL Draft.
Jones was mocked as a first-round pick by most analysts, but his draft stock took a huge hit when he reportedly told teams that his dream was to play in the NBA, not the NFL.
The Browns ignored that narrative and took a chance on him, and it could pay off as soon as his rookie season, as he's looking forward to contributing right away.
As a matter of fact, insider Matt Fontana recently reported that Jones intends to play on both sides of the offensive line, both as a right and left tackle, and he'll cross train at both spots during the offseason.
#Browns Dawand Jones said the plan is to cross train at left and right tackle

— Matt Fontana (@MattFontana83) May 12, 2023
Not many players are able to make such a transition or make an impact on both flanks of the offensive line.
Jones is a physical specimen who impresses with athleticism, raw power, strength, and mobility.
He has all the physical traits to be one of the most dominant offensive linemen in the game, assuming he's as fully committed to football as he claims to be.
The Browns will get a close look at their standout prospect during the weekend's three-day rookie minicamp in Berea.
And if the film is any indication of how his game could translate to the pros, then there's absolutely no reason to think that Jones could not become a generational player at both RT and LT if he sets his mind to it.