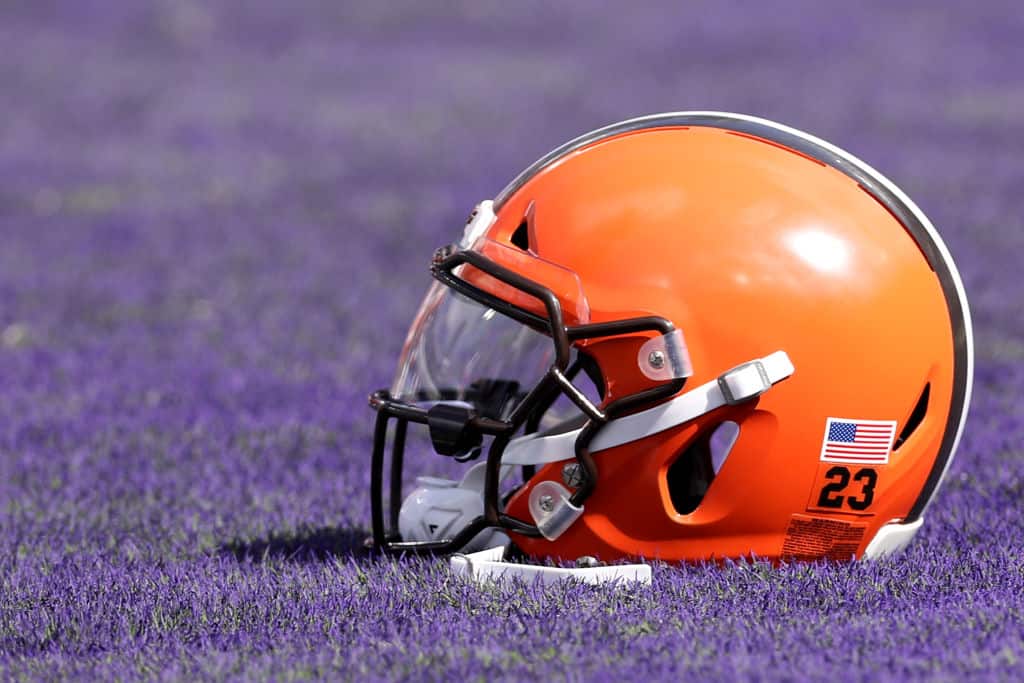 The Cleveland Browns have put themselves in a difficult position regarding the 2023 NFL Draft.
Because of their massive deal with Deshaun Watson, the Browns don't pick until the second round.
April's draft will be a testament to their scouting team, as the Browns will need to find a few diamonds in the rough.
Despite their lack of first-round capital, the Browns are still doing their due diligence at the combine.
According to Browns writer Brad Stainbrook: "Michigan DE Mike Morris says he met with the Browns at the NFL Combine."
Michigan DE Mike Morris says he met with the #Browns at the NFL Combine pic.twitter.com/MzbHDgy8GN

— Brad Stainbrook (@StainbrookNFL) March 1, 2023
Morris had a fantastic season at the University of Michigan last year, racking up seven sacks and a forced fumble.
Measuring in at 6-foot-6 and nearly 300 pounds, Morris could be a replacement for Jadeveon Clowney.
Clowney and Myles Garrett have reportedly clashed in the locker room, making it difficult for any sort of team chemistry.
Garrett has been a cornerstone of the Browns defense since he was drafted.
Adding a player like Morris could be paramount for the Browns, as he would be a great complement to Garrett's abilities.
Despite having playmakers like Garrett and Clowney on their roster, the Browns defense had its share of problems last season.
Besides their pick in the second round, the Browns have a pick in the third round, two picks in the fourth and fifth rounds, and their picks in the sixth and seventh rounds.
Will they be able to find any franchise-altering players in the late rounds of the draft?