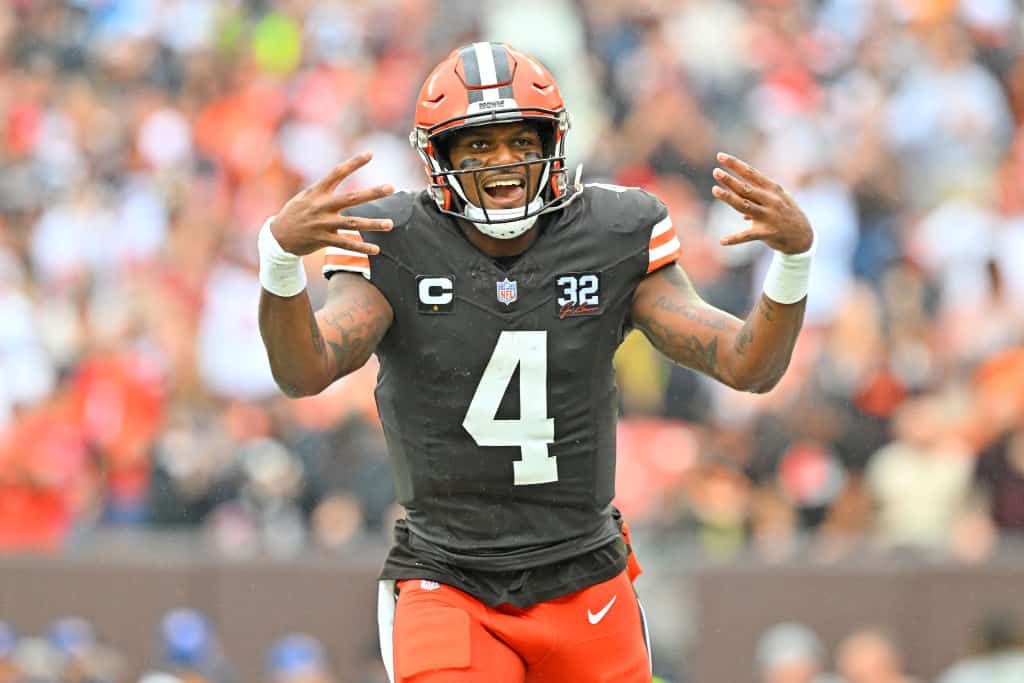 The Cleveland Browns got off to a strong start to the season, taking down the Cincinnati Bengals in convincing fashion, even with an injured Joe Burrow.
The offense was far from its best against the Pittsburgh Steelers, which led to a disappointing loss and a 1-1 record.
Fortunately, HC Kevin Stefanski had the guys ready to bounce back right away, and the Browns defense made a statement by holding the Tennessee Titans offense to just three points.
Now, they have another divisional clash on deck, this time against the Baltimore Ravens, and Deshaun Watson just knows how crucial it is to go up 2-1 in the division (via Fred Greetham).
#Browns Deshaun Watson on trying to go into the bye at 3-1 and 2-1 in the division pic.twitter.com/tLHcAl2Uve

— Fred Greetham (@FredGreetham9) September 27, 2023
The Ravens were favored by several analysts to end on top of the division, but they haven't been that impressive thus far.
They didn't need much to get past the Houston Texans in the season opener, and their Week 2 clash vs. the Bengals was solid, yet not remarkable.
Then, they lost at home to Gardner Minshew and the Indianapolis Colts, and they're struggling with injuries on both sides of the field, so there might not be a better time to face them than now.
These games are the ones no team can afford to lose and that end up hurting your playoff chances late in the season.
The Browns have missed the playoffs in back-to-back years, and that's simply not an option at this point.
That's why they need to silence the critics once and for all and prove that they can also take the AFC North by storm by taking their divisional record to 2-1.