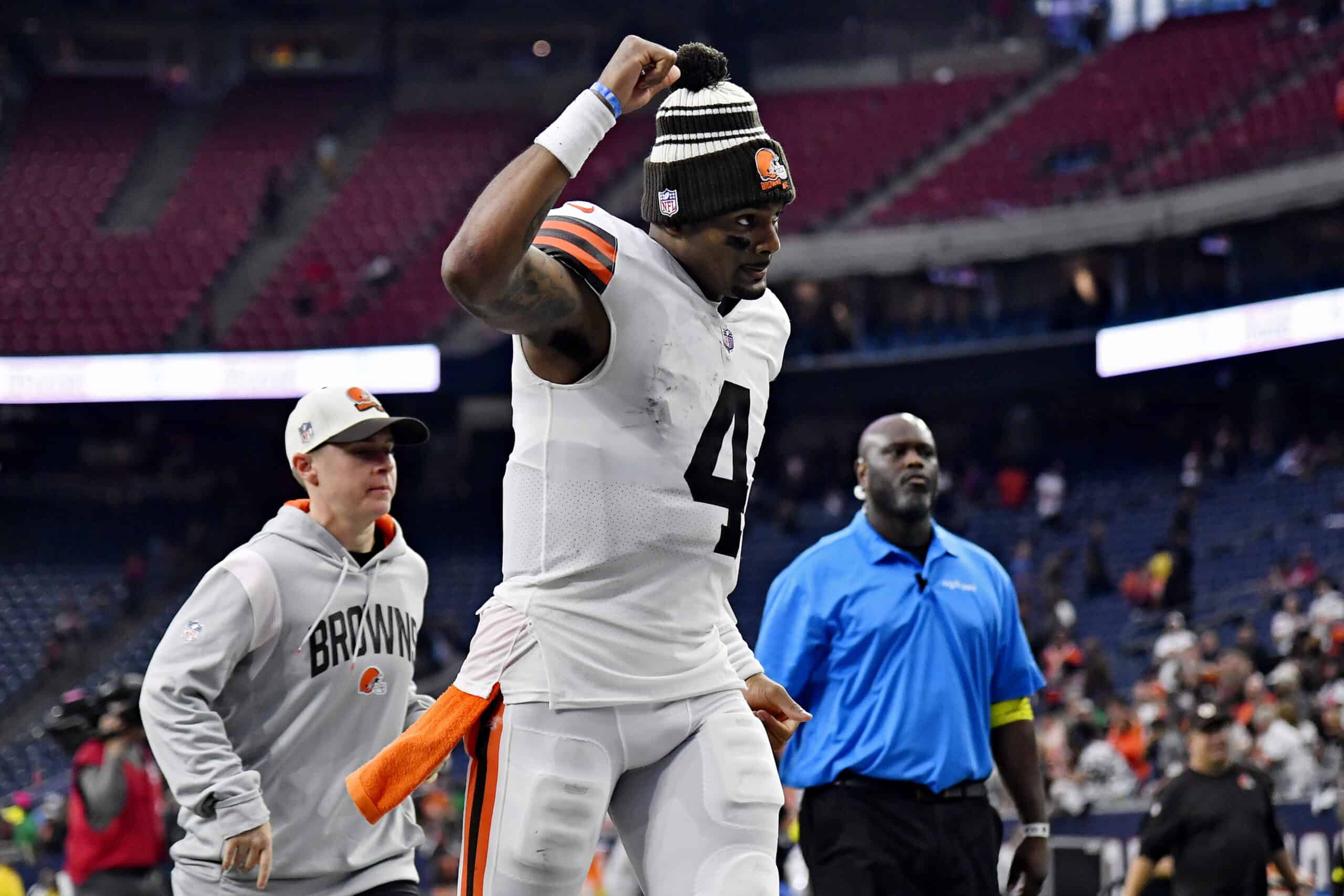 The Cleveland Browns made it a priority to add more weapons around Deshaun Watson, and rightfully so.
They have one of the best quarterbacks in the game, so it only makes sense that they put him in the best possible situation, which means giving him a speedster to throw to.
That's why they added Marquise Goodwin to the WR corps, and they've developed instant chemistry in OTAs, according to most reports.
Watson himself commented on the exciting new addition, per the team.
having Marquise as a deep threat can be scaaaryy pic.twitter.com/qcikqRXTLX

— Cleveland Browns (@Browns) June 7, 2023
Watson recently admitted that having a player like Goodwin on the team is going to be crucial to their offense's success.
He explains that having a perennial big-play threat like Goodwin is going to be "scary" for opposing defenses, as it will open up the field for the running game and will also allow other wideouts to thrive underneath.
Watson has shown that he's more than capable of throwing long-range darts throughout the course of his career, and we cannot forget about the fact that he actually led the league in passing despite not having that much time in the pros.
Obviously, Amari Cooper should be expected to have the primary role in the passing game, but Elijah Moore and Goodwin will provide plenty of speed to an offense that was somewhat stagnant and predictable last season.
The Browns are one of the biggest dark horses entering this season, and even though it won't be easy, they have a legit shot to come out swinging and take the AFC North division by storm.