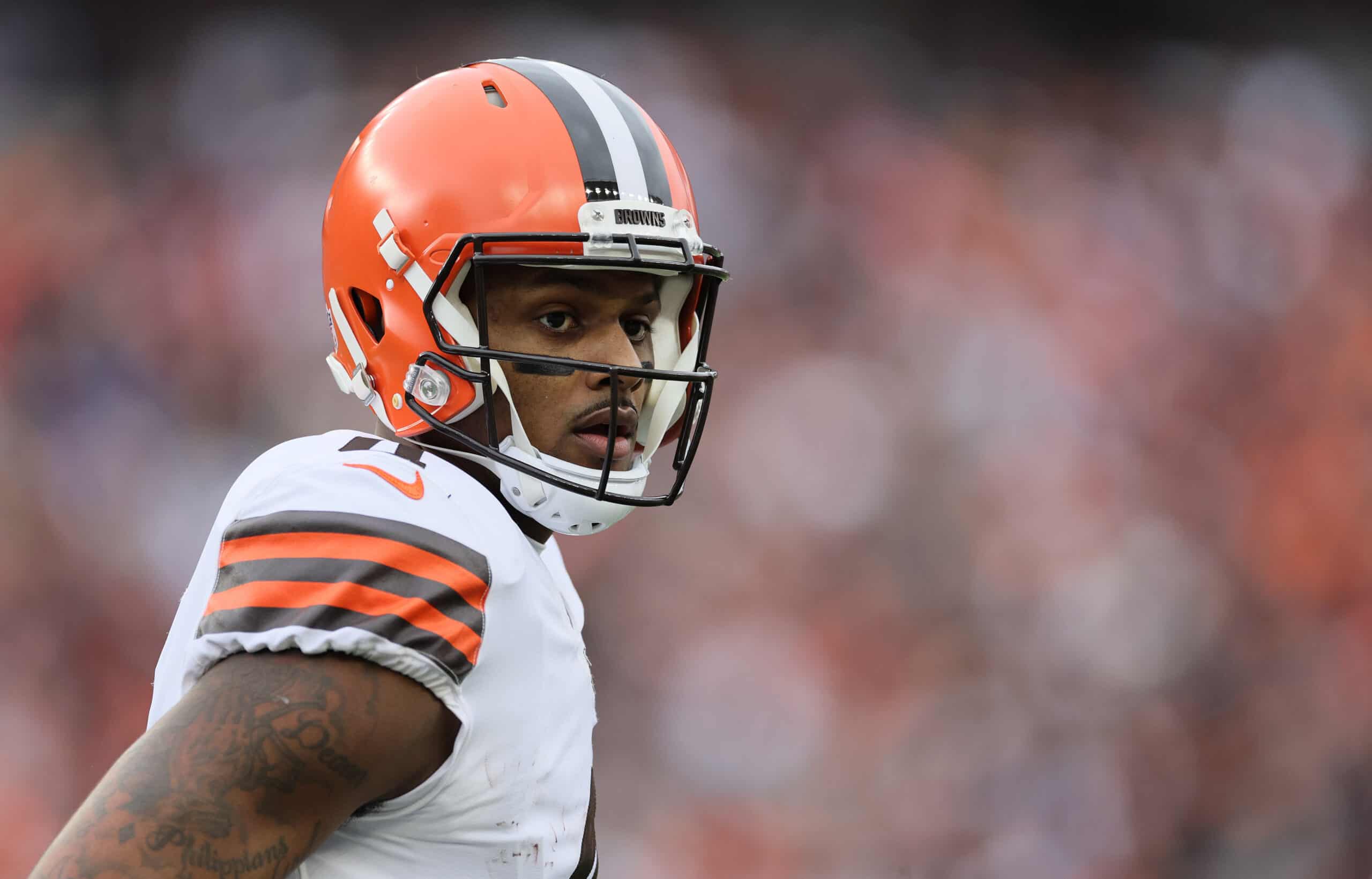 The Cleveland Browns knew what they were getting when they traded for Deshaun Watson.
Besides his well-known passing skills, Watson was popular for his mobility and ability to extend plays out of the pocket, and that hasn't changed thus far.
Recently, he was asked about his real-time adjustments when he's on the field, and his response was rather blunt.
Watson claims that it all depends on the play and the flow of the game, stating that it's all about knowing how to pick his spots and determine whether he needs to get rid of the football quickly or if he has more time to let it rip down the field (via Fred Greetham).
#Browns Deshaun Watson on picking spots as to when to use the deep ball and when to get the ball out quickly pic.twitter.com/aeAK6KF2Dy

— Fred Greetham (@FredGreetham9) September 14, 2023
Notably, the former Houston Texans star didn't post the most impressive numbers in his regular-season debut vs. the Cincinnati Bengals.
However, he still showed that mobility and versatility, harming the Bengals with his arm and his feet and constantly extending plays with his scrambling ability.
Watson had never played behind such a solid offensive line, and the expectation is that it'll help him get back to his former level — or even further — as the year goes by.
The Browns committed $230 million fully guaranteed to have an elite quarterback, so he has to play as such.
Up ahead will be a difficult task vs. the Pittsburgh Steelers on the road and on primetime television.
But the Browns have already proved to the doubters that they're much better than they originally thought, and they need to build off that momentum ahead of another divisional clash.