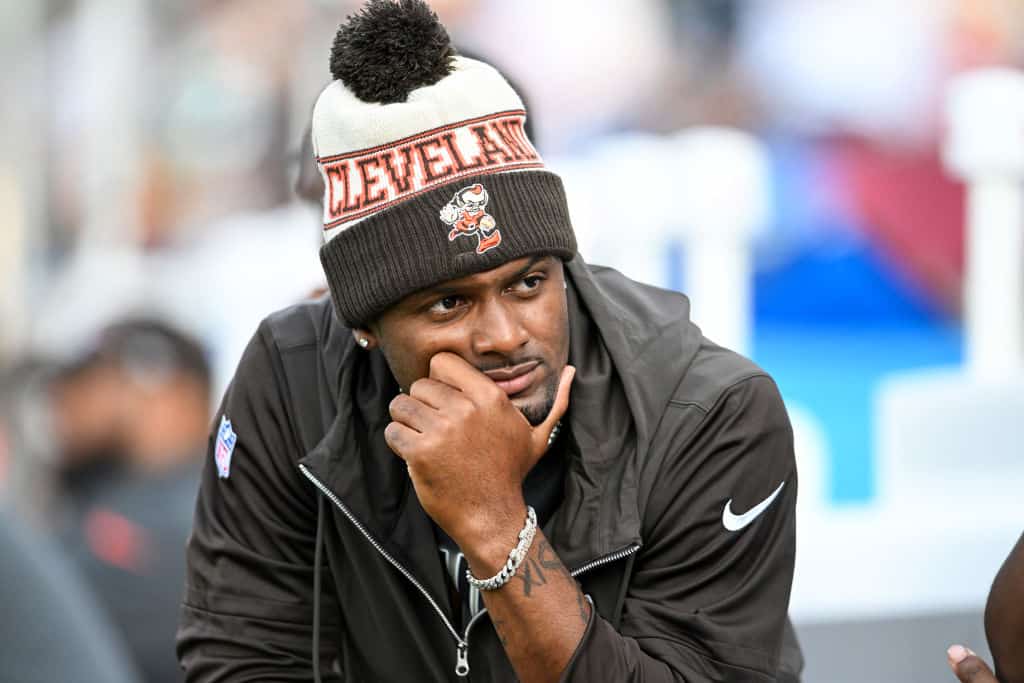 Is Cleveland Browns quarterback Deshaun Watson top-10 at his position?
Not according to Watson himself.
In an interview with the Associated Press this week, Deshaun admitted that, for now, he's earned a spot outside of the top 10.
Deshaun Watson looking to prove top-10 status again in second season with Browns: "I haven't played enough football the last few years to even be up there"https://t.co/jEFHMj2ZQ7 pic.twitter.com/Nzb3qtu6jm

— Around The NFL (@AroundTheNFL) August 24, 2023
"I missed two years of football, so I shouldn't be in those rankings, to be honest", Watson told the AP. "If you're asking me, I haven't played ball. I haven't played enough football the last few years to even be up there".
In Watson's six games last season, the rust in his game proved undeniable.
Ideally, not serving a suspension and being available the whole season will benefit Watson's game.
It's fair to assume most guys would struggle coming in cold to a season with just six games left to play.
But an improvement isn't guaranteed.
We saw conflicting reports of his performance during joint practices with the Philadelphia Eagles.
There's been plenty of positive footage of Watson this summer though, too.
Deshaun Watson ➡️ Amari Cooper. #Browns pic.twitter.com/MZgQCskuHq

— Browns fan UK (@brownsfanuk) August 20, 2023
RIGHT in the 🍞 basket @deshaunwatson | @AmariCooper9 pic.twitter.com/NlIpqHm7mv

— Cleveland Browns (@Browns) August 15, 2023
The Browns still feel good about him being their guy heading into Week 1.
Watson, as he told the AP, seems determined to climb the current quarterback rankings and return to his former standing in the NFL.
When he did finally take the field last year, it's clear he wasn't at top form.
However, he has a chance to turn the tides this season.