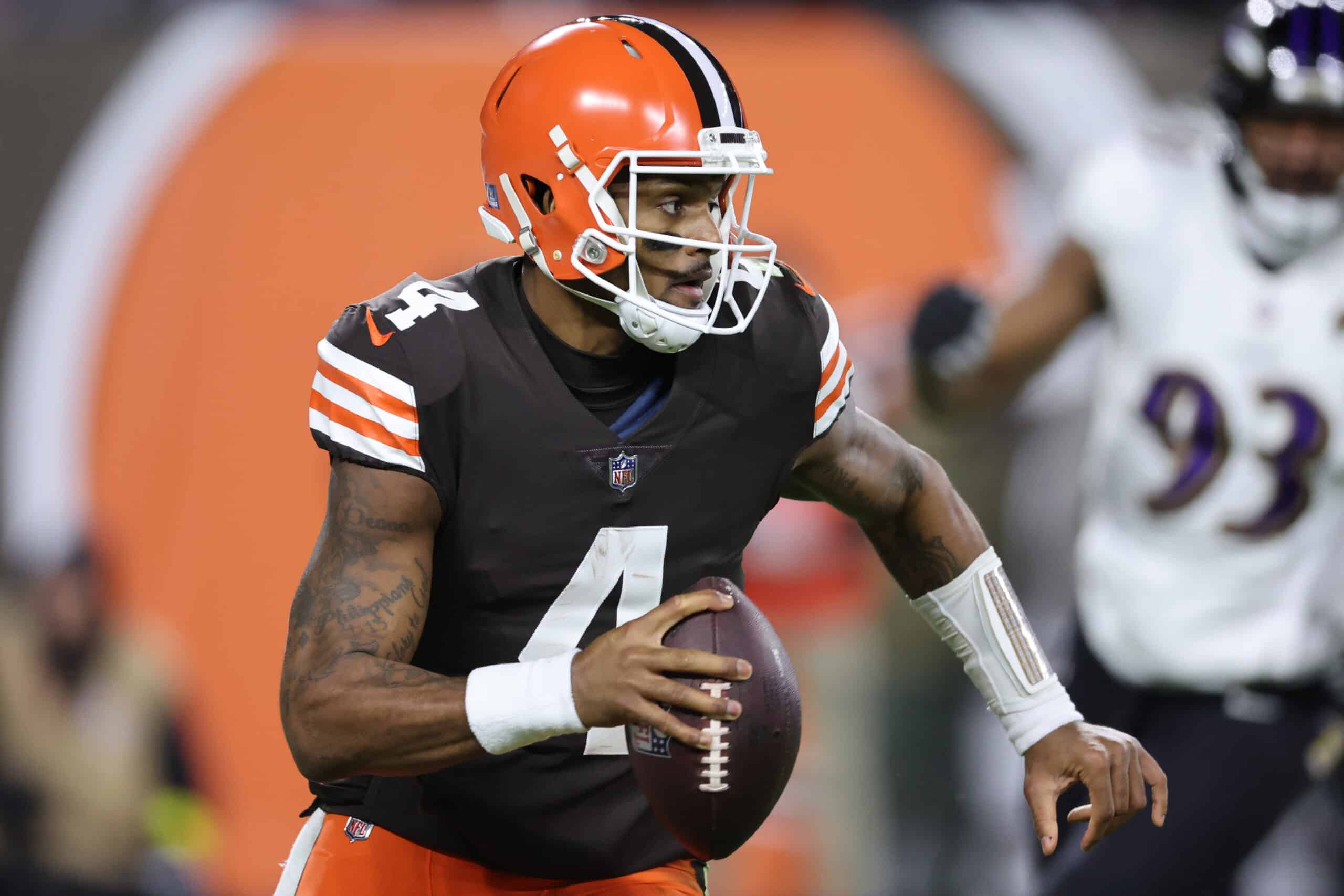 The Cleveland Browns have been through their fair share of struggles over the course of their history.
And a lot of that has had to do with their quarterback situation.
That's why they hoped that getting Deshaun Watson would put an end to their never-ending woes at that position.
Watson didn't do a lot to prove his worth in his first season with the team, making just six appearances and looking quite rusty.
But now that he's had a full offseason to get back to his former level, he could be one of the league's best quarterbacks again.
And according to former Kansas City Chiefs safety Juan Thornhill, he's actually quite similar to Patrick Mahomes in terms of how competitive they are and how they don't want to turn the ball over, via Daryl Ruiter.
#Browns safety Juan Thornhill sees a lot of Patrick Mahomes in Deshaun Watson pic.twitter.com/I0mnNhNmrk

— Daryl Ruiter (@RuiterWrongFAN) August 22, 2023
Not so long ago, Watson was right there in the conversation for being one of the best quarterbacks in the game.
Mahomes has run away with that distinction over the past three years or so, becoming the blueprint and the standard-setter in terms of what one would expect from a franchise quarterback.
Watson has the physical traits to be one of the most dominant offensive forces in the league, and the Browns have given him enough weapons to do his thing.
But as good as he is, he's also under a lot of pressure, and he'll have to be almost flawless to silence all the critics and those who mocked the Browns for signing him to such a big contract extension.