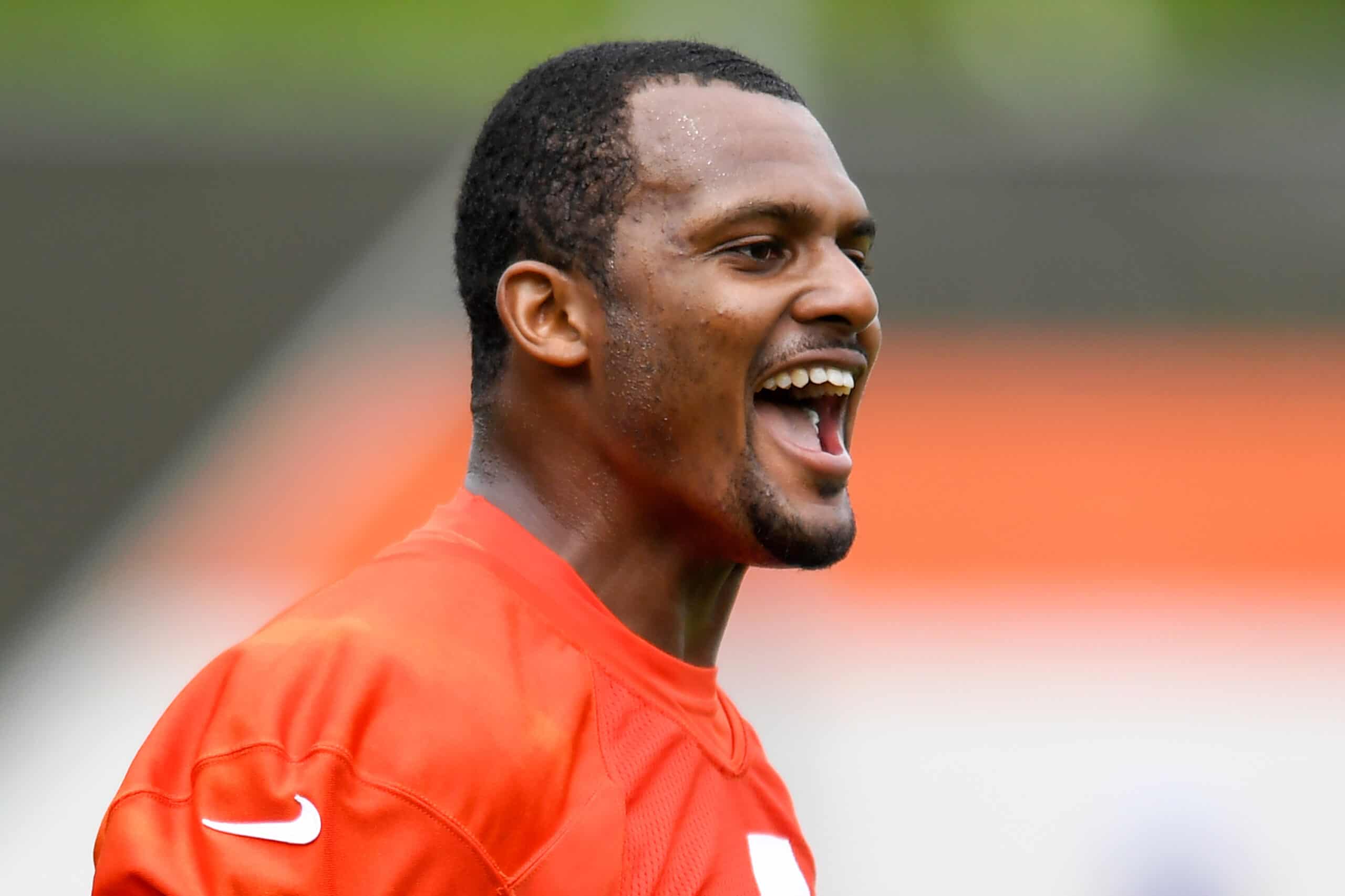 The Cleveland Browns will wrap up their four-game preseason with a date with the reigning Super Bowl champions.
That's why Deshaun Watson is so excited to be out there on the field to try and showcase what he's been up to during the offseason, and getting a chance to test himself against the best is an opportunity he has to make the most of.
Scott Petrak shared a clip on Twitter of Watson talking about his excitement for being on the field and helping his team, and all eyes will be set on him for as long as HC Kevin Stefanski keeps him on the field.
#Browns QB Deshaun Watson excited to play in preseason finale. pic.twitter.com/icwX1xAyzB

— Scott Petrak ct (@ScottPetrak) August 23, 2023
Watson has been one of the biggest talking points in the NFL for three years now.
From his legal situation to the trade to Cleveland, all the way to that big contract of his.
He knows he'll have a huge target on his back as soon as he sets foot on the gridiron, but he seems to be embracing that situation.
When healthy, we already know what kind of player he is.
He can put up video-game-like numbers and make a fool out of defenders left and right, but he looked far from that guy in the six games he played last season.
Now, with a full offseason of work and plenty of time to get a hold of the new offense, there's simply no more room or time for excuses.
The Browns need to deliver, and that will depend on how he performs.