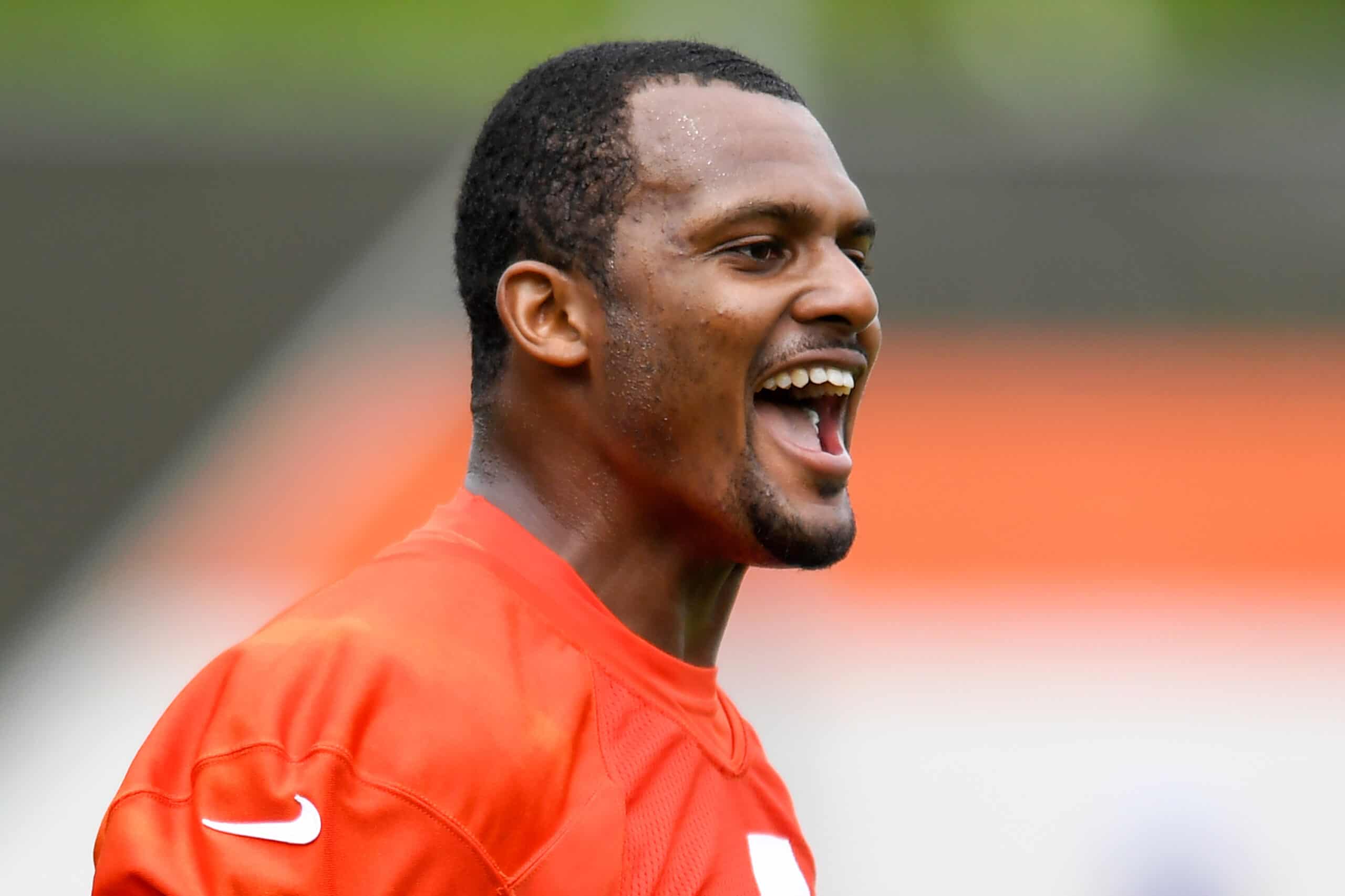 The Cleveland Browns are looking to surprise people and redeem themselves this coming NFL season as training camp nears.
This year, they will have a full season of Deshaun Watson at quarterback, not to mention a few new weapons on both sides of the football.
Watson held a football camp for local high school players, and while there, he managed to get in some work on his passing while working with camp attendees, via Camryn Justice.
#Browns QB Deshaun Watson held a 7-on-7 camp at Hoban for local HS football teams to come out at compete against each other.

During one of the breaks, Watson ran through drills with one group of kids, showing them some QB skills while having them run routes and catch his passes. pic.twitter.com/rBOtUGIOSw

— Camryn Justice (@camijustice) July 11, 2023
Watson was traded by the Houston Texans to the Browns last season, and at the time, it was a deal that was very polarizing among Cleveland sports fans.
The deal received that type of reception because of the many sexual misconduct lawsuits Watson was facing, which led many to accuse him of being a bad role model for fans, especially young fans.
As a result of those lawsuits, he was suspended for the first 11 games of the 2022 season, and not surprisingly, the Browns finished with a 7-10 record, especially since Watson was rusty when he returned.
It's easy to therefore forget that in 2020, his last full NFL season, he led everyone in passing yards while throwing 33 touchdown passes and completing 70.2 percent of his pass attempts.
This season, the Browns appear to have everything they need to make the playoffs for just the third time since their return in 1999, including a new defensive coordinator in Jim Schwartz.
Fans will get their first glimpse of what could be a very solid Browns squad on August 3 when the team plays its first preseason contest against the new-look New York Jets.