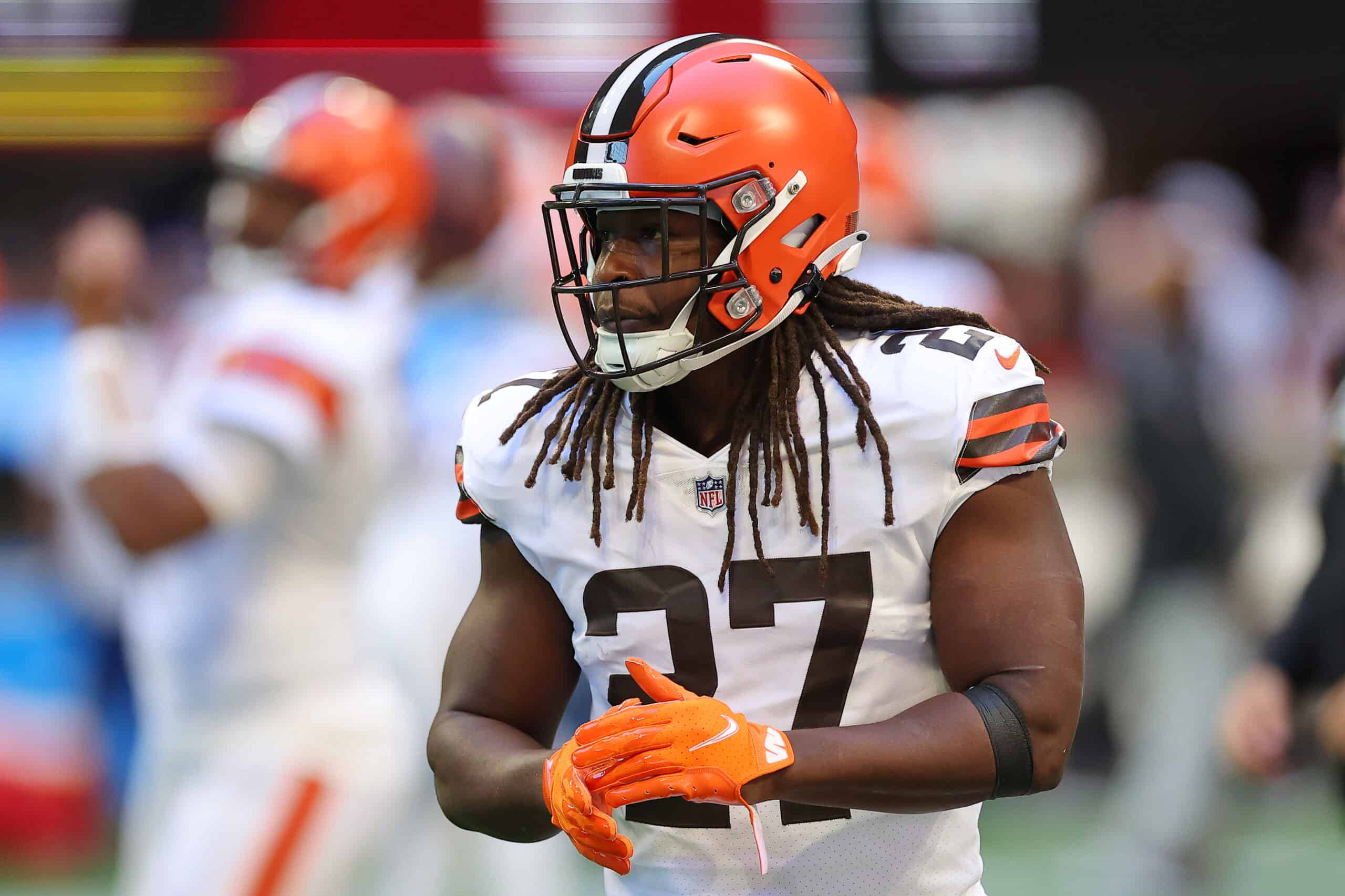 Remember all the chatter about Kareem Hunt being a step slow last season?
Kareem Hunt remembered, and the latest addition to the Cleveland Browns roster did something about it.
According to cleveland.com's Mary Kay Cabot, Hunt weighs in at about 10 pounds lighter than last year.
#Browns Kareem Hunt is down about 10 pounds from his '22 playing weight, source tells me, and looked mean and lean in his workout. Details here: https://t.co/o13wuYPeVn

— Mary Kay Cabot (@MaryKayCabot) September 20, 2023
Early expectations are that Hunt will slip into his familiar RB2, third-down role.
And while his lighter frame fits his pass-catching position well, it will also help him hit holes quicker.
In other words, the hope is that Hunt regains whatever he lost last season.
Nick Chubb will undoubtedly approve of his friend rejoining the team.
But current RB1 Jerome Ford is also excited to see Hunt in the locker room.
Kareem Hunt coming back home to help fill in for his good friend Nick Chubb could be one of the stories of the season. #Browns pic.twitter.com/0pQkHUBqHt

— Browns fan UK (@brownsfanuk) September 20, 2023
Running backs coach Stump Mitchell provides a tough love coaching influence on Hunt.
And he knows the emotional veteran will help develop Ford and Cleveland's other young rusher, Pierre Strong.
Hunt's weight loss and excitement affirm that he still has the drive and dedication others can emulate.
Hunt is unlikely to line up behind center, which begs the question of his impact on this offense.
Deshaun Watson continues to struggle early in his second season.
But Hunt brings an element Watson and Chubb do not have – a loud and excited presence.
Kareem Hunt jumps over a defender for the touchdown 😳pic.twitter.com/GIRwBLvTBB

— Everything Cleveland (@everythingcle_) November 22, 2020
Hunt is as animated as anyone in the huddle and on the sidelines.
When things don't go well, he can provide the upbeat encouragement needed to get on track.
And such a personality will be a welcome addition to Kevin Stefanski's cold, analytical unit.