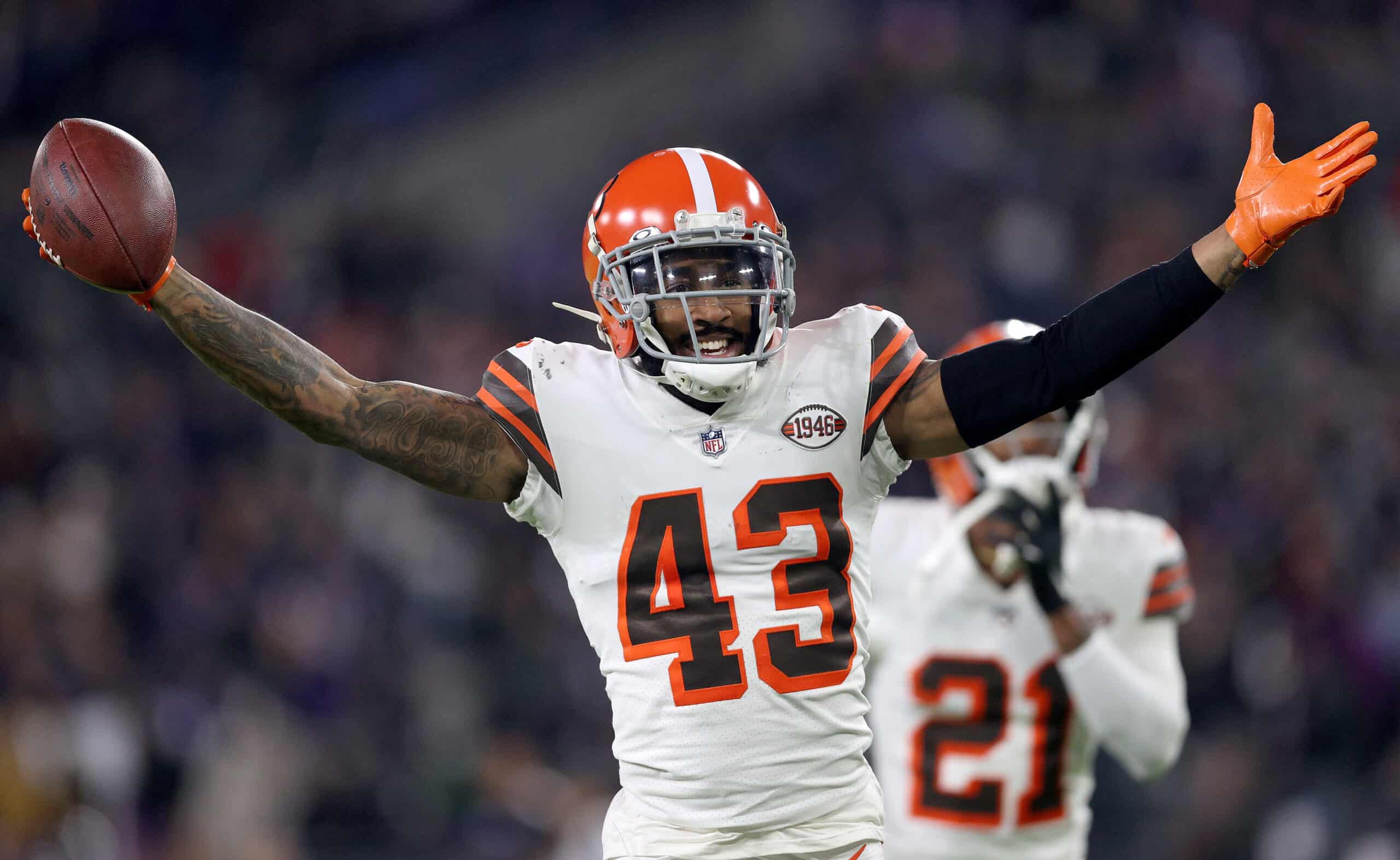 Relationships in the NFL are important.
The chemistry between the front office, coaches, and players goes a long way toward building prolonged success.
If something is off, negative results will follow.
This typically applies to general managers, head coaches, and coordinators.
However, another group should not be forgotten.
The strength and conditioning staff for a team are also important.
What also matters is the relationship between the players and this group.
After all, in terms of dealing with injuries and recovering from them, the strength and conditioning staff is who players work with.
This week, Cleveland Browns safety John Johnson III discussed this dynamic in Cleveland.
He claimed the relationship between the training staff and the players could use some work heading into next season.
John Johnson III says he would love a yoga instructor in the building for the Browns, along with other things in regards to training: "I think our relationship with the training staff could be a whole lot better…" #Browns

— Hayden Grove (@H_Grove) January 10, 2022
Players don't often talk about this.
Does Johnson have a point with his statement?
Let's take a deeper look.
Soft Tissue Injuries
Johnson mentions wanting a yoga instructor in the building for next season.
Soft tissue and muscle injuries, presumably, are a big reason for this desire.
Yoga promotes flexibility and helps prevent some of the more common injuries across the NFL, such as hamstring issues.
#Browns Tony Fields II (foot), S Ronnie Harrison Jr. (hamstring), WR Alexander Hollins (hamstring), LB Montrel Meander (hamstring), S Sheldrick Redwine (ankle), WR Anthony Schwartz (hamstring), LB Anthony Walker Jr. (knee) all didn't practice today.

— Brad Stainbrook (@BrownsByBrad) August 7, 2021
I've been saying they have soft tissue issues forever… pic.twitter.com/JNG6YHZS3X

— Brash (@WhooptyHell440) January 10, 2022
Think about Nick Chubb for a second.
One thing that bothered him during points of the season was his calf injury.
Yoga is a great way for anyone to build up leg muscles, especially the calf.
Chubb is someone who might also appreciate some in-house yoga next season.
The Browns were certainly not the only team impacted by injuries this season.
COVID-19 also played a role in guys missing time. However, it's impossible to deny that nagging injuries negatively affected the Browns this season.
The addition of a yoga instructor and a better, working relationship with the strength and conditioning staff could help prevent some of these injuries next season.
BrownsNation wrote about potential issues here back in November.
Perhaps this is an area that needs more attention, and Johnson seems willing to spark that conversation.
Best Interest in Mind?
NFL players aren't immediately fully trusting of new strength coaches.
Disasters, such as those noted in Washington a few years ago, keep players skeptical.
Does an athletic training staff really have the best interest of the players in mind?
Antonio Brown certainly didn't seem to think so in Tampa Bay.
Although, he may not be the best defense for my case.
The Browns' strength and conditioning staff developing a poor reputation is another headache the team doesn't need right now.
The fan base has certainly taken notice of the number of injuries that pile up.
Has anyone mentioned that we might need a new strength and conditioning coach? I mean, my God! The injuries this year…#Browns

— ChristianCleveAnderson#216 (@Mr_Cleveland216) January 4, 2022
It's hard to tell whether a complete overhaul of the staff will occur or if minor tweaks will be made.
Perhaps the solution is as simple as bringing in a yoga instructor and having players work closer with the training staff.
The Browns were plagued by injuries this season, so changes of some sort are to be expected.