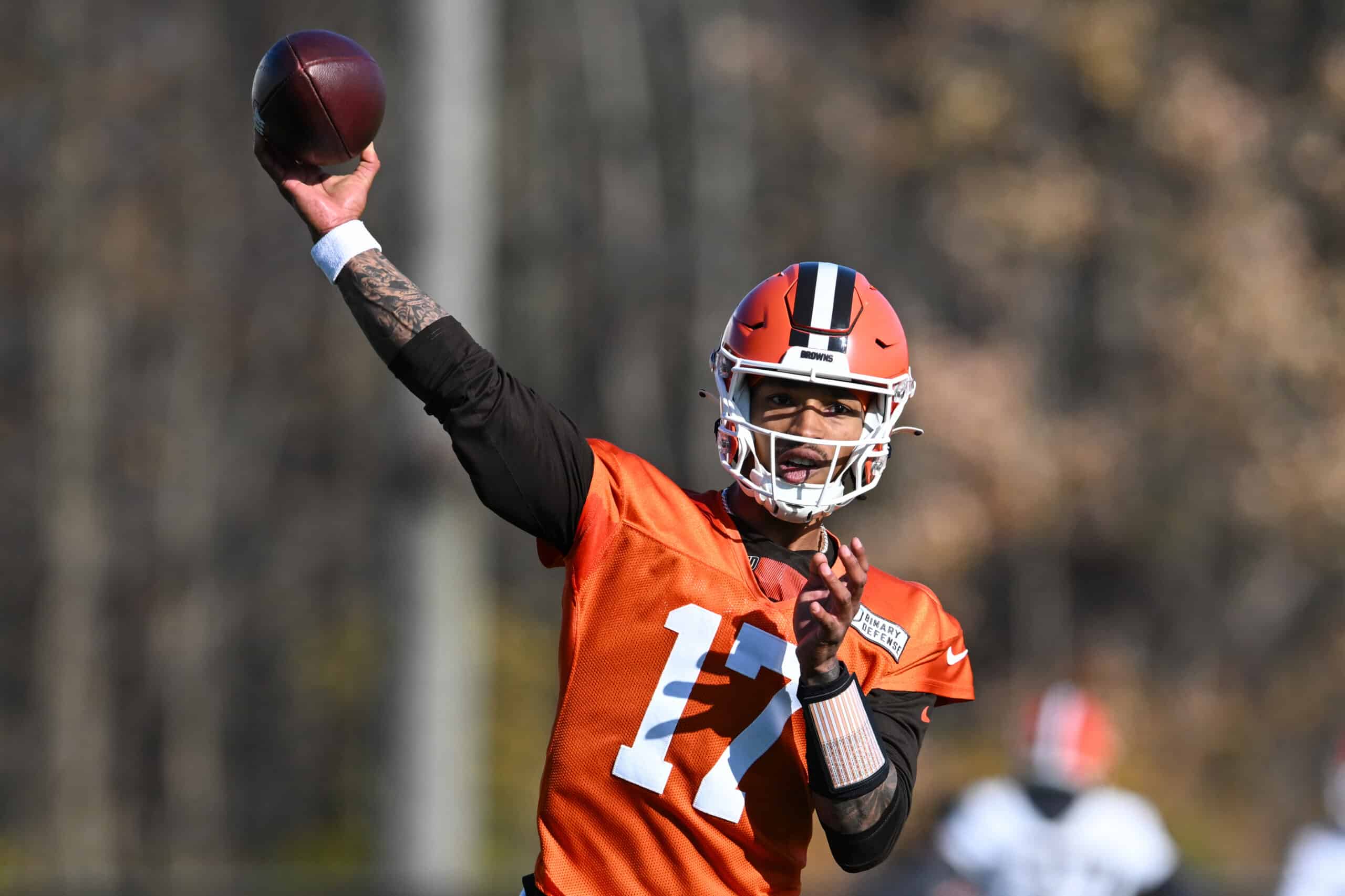 Kevin Stefanski has a whole week to put together a game plan for his rookie passer, Dorian Thompson-Robinson.
And he has a game film to see what worked and didn't work in DTR's Cleveland Browns debut.
Thompson-Robinson threw three picks and took some bad sacks against the Ravens in that game.
With a full week of study and preparation, DTR is confident that he can do a better job in Week 11.
But as he told the OBR's Fred Greetham and other reporters, it's not just Stefanski he's learning from.
#Browns DTR on what he's learned from other rookie QBs who have had success this year. pic.twitter.com/uWGPao9JAt

— Fred Greetham (@FredGreetham9) November 16, 2023
DTR has been watching the performances of the 9 other NFL rookies who started games this season.
And he noticed that it wasn't all on the quarterbacks to pull out victories each Sunday.
"I noticed they're getting the ball into their playmakers' hands and letting them do the job to make them (the quarterbacks) look good," said Thompson-Robinson.
Cleveland's new offensive leader isn't shirking his own responsibilities on Sunday either.
He noted how his more successful peers are avoiding turnovers and playing "clean" football.
DTR knows he can't give up yards or possessions if he wants to beat the Steelers.
Deshaun Watson lost a fumble that was recovered for a touchdown and threw a pick-six against Pittsburgh.
Those 14 points negated an excellent defensive showing in the Week 2 matchup.
Thompson-Robinson can help the defense by extending drives and scoring some points this time.