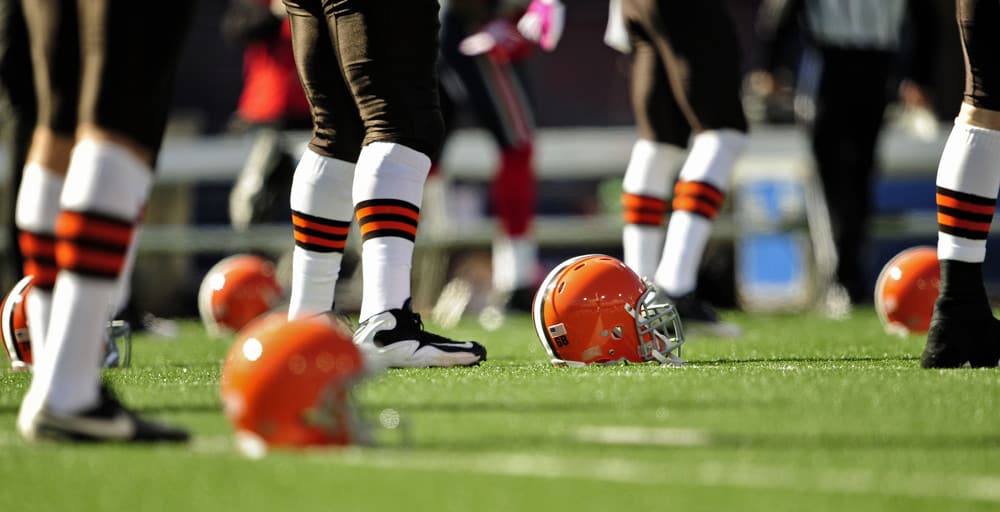 Philadelphia hosts a pair of late afternoon practice sessions with the Cleveland Browns Monday and Tuesday.
Despite its moniker of "The City of Brotherly Love," Philly sports fans enjoy a reputation as rowdy and combative.
And one Eagles beat reporter and (very) local podcast personality got that ball rolling even before the Browns arrived Sunday.
#Eagles joint practices against Cleveland will be on MON and TUES at 5pm

They really need to stop practicing with the Browns (a poorly run franchise) if they are going to insist on practicing at silly times and not in the morning like a real team

— Eliot Shorr-Parks (@EliotShorrParks) August 13, 2023
Elliot Shor-Parks of 94.1-WIP Radio insulted the team and then blamed Cleveland for the 5 pm starting times.
Cleveland's beat reporters were quick to point out his error, and hundreds of Browns fans soon chimed in.
And a few took the time to address the notion that Cleveland is a poorly-run franchise, too.
Fans Pile On Shorr-Parks
Shorr-Parks works for the Eagles' flagship radio station and previously covered the Eagles for NJ.com.
He hosts a pair of Eagles-centric podcasts and even wrote a couple of books about the team.
But apparently, he didn't realize that the host team controls all aspects of any joint practice schedule.
FYI from #Browns head coach Kevin Stefanski: "The host is in charge of putting the structure together, so to speak, and the practice plan. So we're the guests, we show up and do what we're told" https://t.co/tmvnFZxolO

— Daryl Ruiter (@RuiterWrongFAN) August 13, 2023
And that means it was the Eagles' management team that decided on the 5 pm starts.
Hundreds of Cleveland and Philly fans explained how it works to Shorr-Parks.
What About That Other Comment? 
Not as many responders took umbrage at Shorr-Parks' "a poorly-run franchise" comment.
But there were a few Cleveland defenders who pointed out some key Philly-area connections.
Andrew Berry was hired away from the Browns by the Eagles before returning to Berea as GM.
what's good, @Eagles? 🤙 pic.twitter.com/kEeo12iLQm

— Cleveland Browns (@Browns) August 13, 2023
And Cleveland's assistant GM, Catherine Raiche, also came to Cleveland from Philadelphia.
Philadelphia's general manager, Howie Roseman, is widely regarded as one of the best GMs in the NFL.
But all Andrew Berry needs is a Super Bowl LVIII victory to knock him off that pedestal.