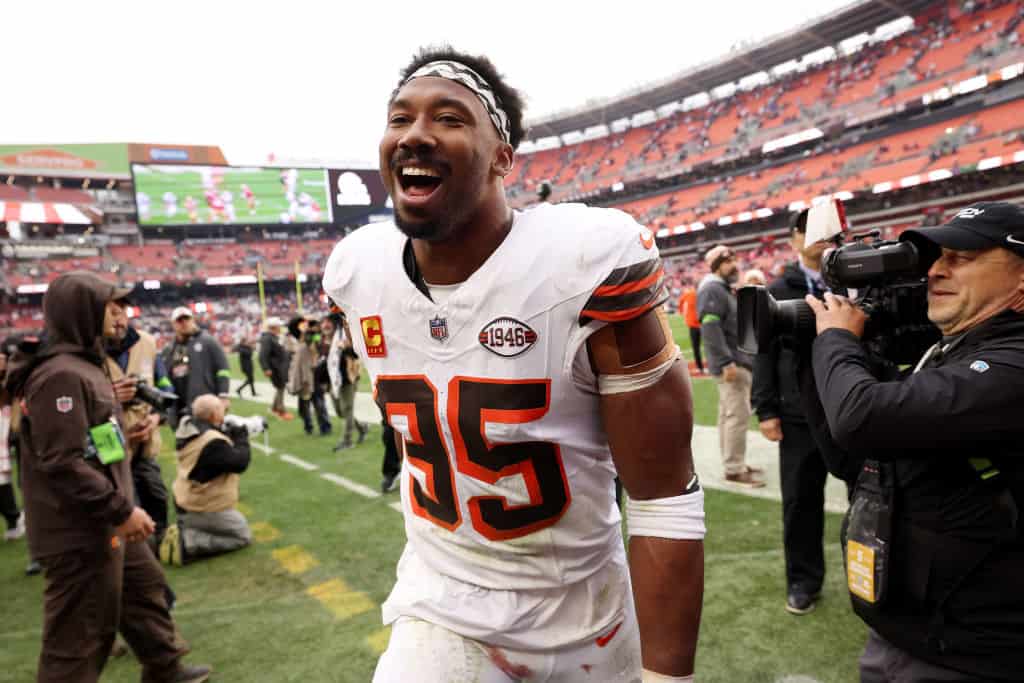 The Cleveland Browns entered the season with mixed reviews.
Despite the major offseason additions they made on the defensive side of the field, and Deshaun Watson having a full offseason to prepare and get a hold of the team's offense, some were quite skeptical.
Others — including the players — thought they were more than capable of making some noise out of the AFC North, even if it was the most competitive division in the league.
The first six weeks of the season have been a bit of a rollercoaster, and both sides could make an argument to be right.
However, following their shocking upset over the San Francisco 49ers, the odds are back in the Browns' favor.
According to Browns insider Brad Stainbrook, ESPN is currently giving Kevin Stefanski's team a 51% chance to make the playoffs.
The #Browns have a 51% chance to make the playoffs, according to ESPN.

— Brad Stainbrook (@StainbrookNFL) October 16, 2023
It's kind of sad to think that this Browns team could be 4-2 by now, but some erratic late-game execution cost them a huge divisional win over the Pittsburgh Steelers.
Even so, the remainder of the schedule is somewhat manageable, outside of those three remaining divisional clashes.
The Browns defense has been one of the best in the league by a significant margin.
Jim Schwartz's unit has allowed the fewest yards through five games in the past 50 years, and that's in league history.
Watson continues to struggle with a shoulder injury but he should be back sooner rather than later, and that might be a scary thought for the rest of the National Football League.