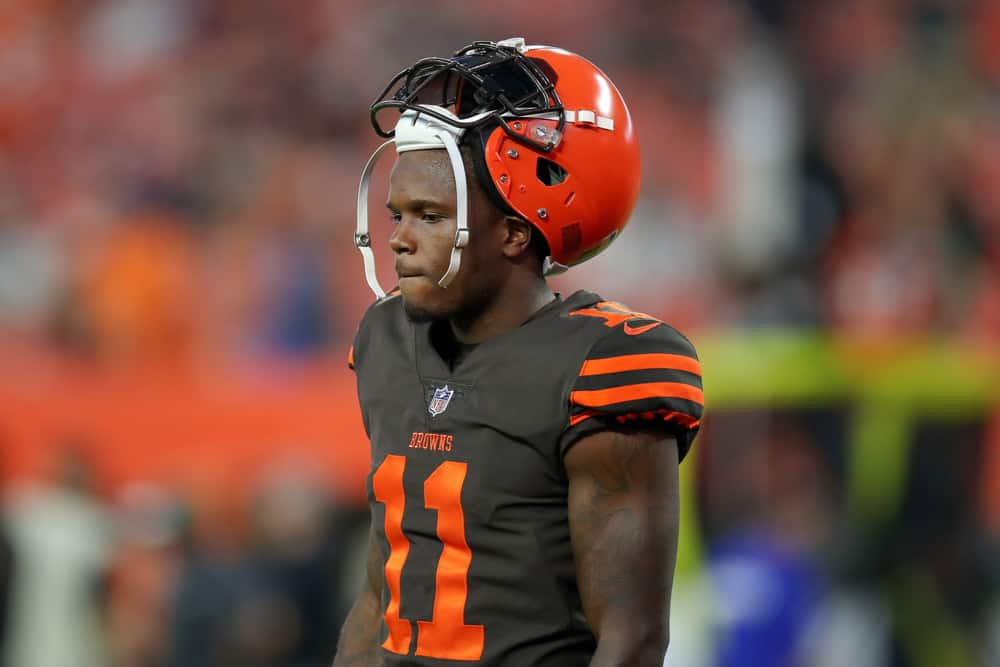 Former Browns Wr Antonio Callaway just can't keep himself out of trouble.
Callaway, who was released by the Browns after failing a drug test, was seen Sunday night in a large crowd of people who were watching a street fight.
His involvement is currently not known.
As the fight ended and people were leaving, gunshots started and the woman in the video recording dropped her phone.
NFL's Antonio Callaway's a Witness In Miami Shooting, Video Shows https://t.co/GyZizdKHk8

— TMZ (@TMZ) December 3, 2019
TMZ is reporting that the woman who was recording in the video is being hospitalized at the ICU Jackson Memorial Hospital.
It is also being reported that the Miami Police Dept has launched an investigation into the incident, but no suspects have been identified or arrests have been made.
Callaway was a standout WR in his time at the University of Florida when he played.
However, he was suspended for the 2016 and 2017 seasons for reasons such as allegations of sexual assault.
Callaway was later found "not responsible" for the incident and was later allowed to rejoin the team.
The Browns drafted Callaway with their 4th round pick in the 2018 draft.