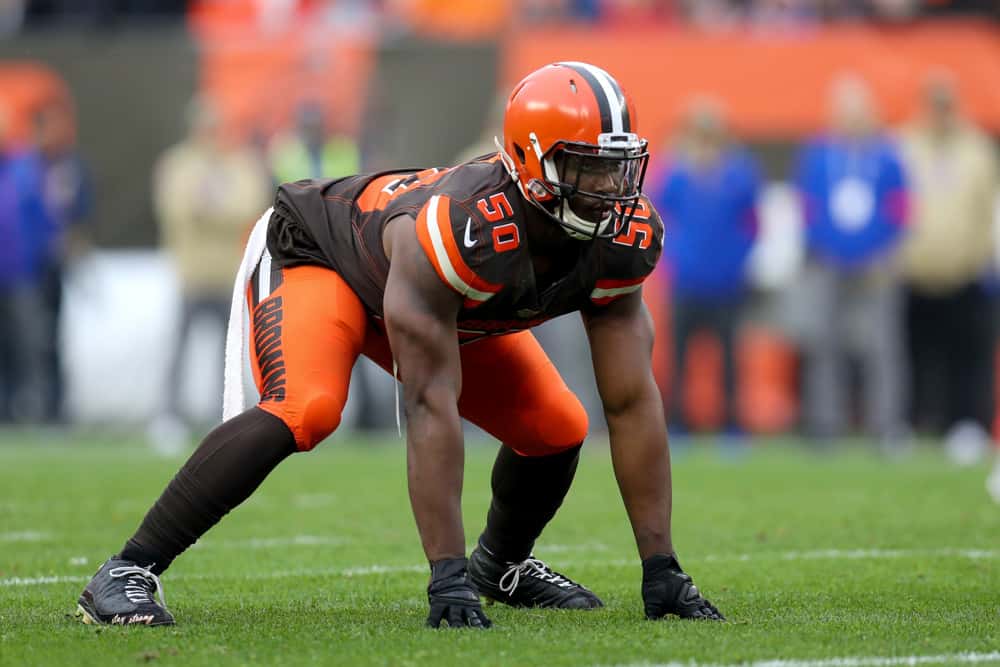 According to Mary Kay Cabot of Cleveland.com, the Browns have released veteran DE Chris Smith.
The #Browns have released DE Chris Smith, a league source tells me

— Mary Kay Cabot (@MaryKayCabot) December 3, 2019
There has been no announcement on who the Browns may be adding to the roster.
The timing is interesting because of the Browns lack of depth at the defensive end position.
Smith was 1 of only 5 active defensive ends on the roster.
Olivier Vernon is still dealing with a knee injury and they have already lost Myles Garrett for the rest of the season.
Smith appeared in 9 games for the Browns this year and was inactive for Sunday's 20-13 loss against the Steelers.
In his 5 year career, Smith has played in 51 games for the Bengals, Jaguars, and Browns.
He has totaled 8.5 sacks and 3 forced fumbles.
Besides football, Smith has experienced a terrible year.
The mother of his infant child was struck and killed by a driver earlier this year.
His daughter was only 1 month old then the tragedy occurred.
Smith was set to make $3.75M next year