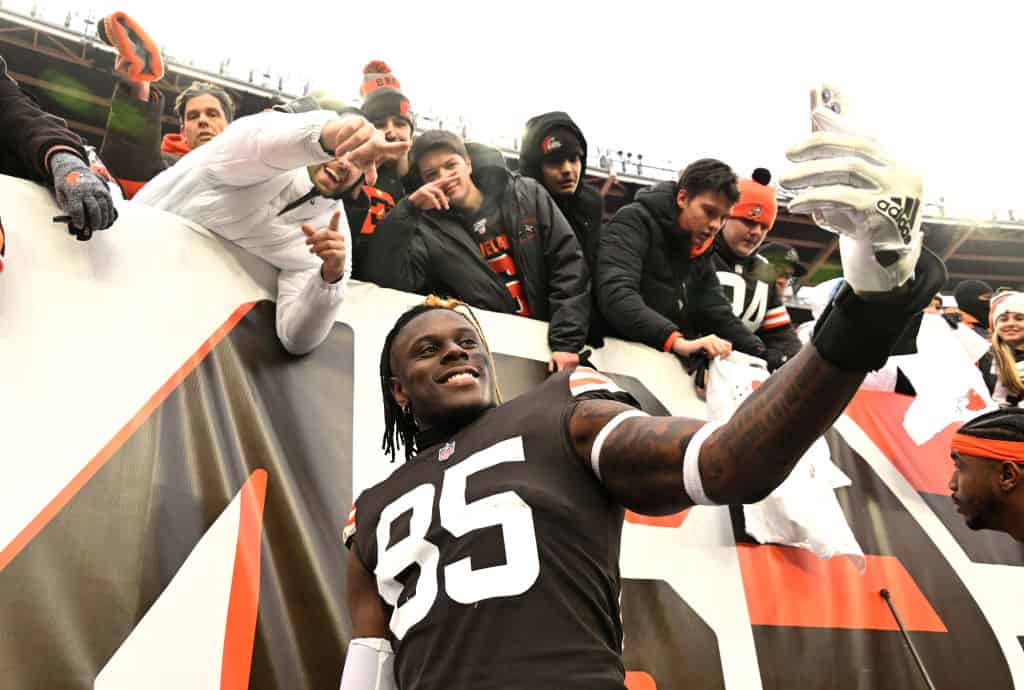 The Cleveland Browns might not have to face the likes of Josh Allen or Patrick Mahomes in the regular season, but their schedule isn't easy by any means.
The team will square off vs. Joe Burrow and the Cincinnati Bengals as early as Week 1, and they'll close out the regular campaign against the very same opponent.
Needless to say, this led to plenty of reactions on social media.
that's a 16-1 schedule!!!!!

— josh (@JoshMarch25) May 12, 2023
0-17 season, screen shot that so you can remember

— Lamartimore (@Austin_Cook94) May 12, 2023
Hate to say it but pray that we end up 2-2 by week 5

— Joe Havasi (@JoeHavasi) May 12, 2023
10-7 is my guess

— James (6-8) (@JRoux2004) May 12, 2023
9-8 or 8-9

— Chris Jones (@CJsasquatch32) May 12, 2023
10-12 wins

— Mike Litorous (@Bbcburner1) May 12, 2023
The AFC is more stacked with talent at the quarterback position than ever.
Notably, the Browns will hope that Deshaun Watson could regain that distinction after a less-than-impressive six-game stint last season, and he definitely has the talent — and now also the tools — to pull that off.
The Browns will look to get back to the playoffs after a two-year hiatus, and they've made the right moves to take a step in that direction.
They'll have two national TV games: a Week 2 Monday night game with the Pittsburgh Steelers and a Thursday Night Football showdown with Aaron Rodgers and the new-look New York Jets.
The team will play four or their first five games at home, which hasn't happened since 1973.
Obviously, this puts them in a privileged position to get the season rolling on a high note, even though three of those first four games are against divisional foes.
The Browns will have the San Francisco 49ers coming off their Week 5 bye, followed by two games on the road, only putting more importance on the first few weeks of the regular season.