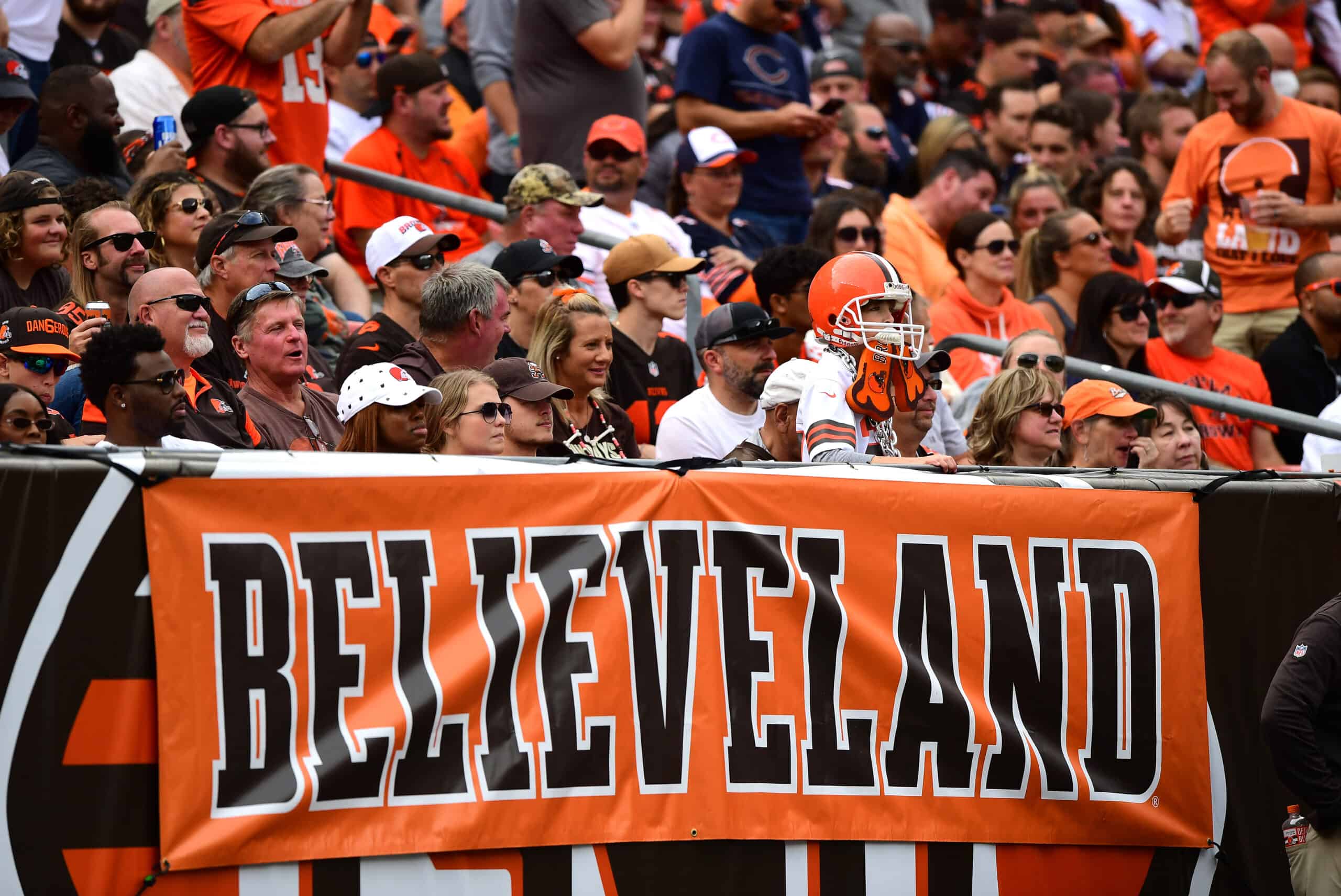 The Cleveland Browns have been steadily making additions as free agency gets underway.
So far, their most notable additions have been Dalvin Tomlinson and Juan Thornhill.
Thankfully for the Browns, both of these players should be able to come in and make an immediate impact on their defense.
Despite their lack of initial big moves, the Browns have now added a new defensive tackle.
According to Browns reporter Brad Stainbrook, the team has recently signed Maurice Hurst.
Source: #Browns are signing DT Maurice Hurst pic.twitter.com/lZmRCxC4te

— Brad Stainbrook (@StainbrookNFL) March 16, 2023
Hurst is a five-year NFL veteran, spending time with both the San Francisco 49ers and the Las Vegas Raiders.
After this move was made, Browns fans took to Twitter to discuss their initial feelings on this addition.
The DL competition is going to be something special in training camp this year. Guys are going to need their "A" game to make the team. Just what we need. pic.twitter.com/hCiojLMFCh

— BaFan 🧡🤎🤍🤎🧡 (@B_a_Fan) March 16, 2023
Defensive line play in the NFL has only gotten more important, especially with the emergence of more rushing-focused quarterbacks.
As this fan indicates, having depth and competition in this position is important.
Training camp should be an opportunity for Hurst to showcase his skills, proving that he is a worthy starter.
Even though there was some initial excitement surrounding this move, other fans aren't so convinced.
Did they forget they have an offense also

— Roger Thomson (@rogtho2000) March 16, 2023
As this fan points out, the Browns still have their offense to work on.
The offseason moves that the Browns have made thus far have bulked up their defense.
good depth, better than Malik and Bryan

— DW4 Burner🍔🥷🏿 (@WatsonsWhopper) March 16, 2023
However, many have pointed to their wide receiving corps as something that needs work moving forward.
Yeeee can we get a WR now

— Mr WATSON (@ChillDW4) March 16, 2023
The Browns finished the 2022 season with a 7-10 record.
Deshaun Watson will be entering his second year with the team, which should lead to greater offensive output.
With their new additions in mind, will the Browns be able to compete in the AFC North in 2023?