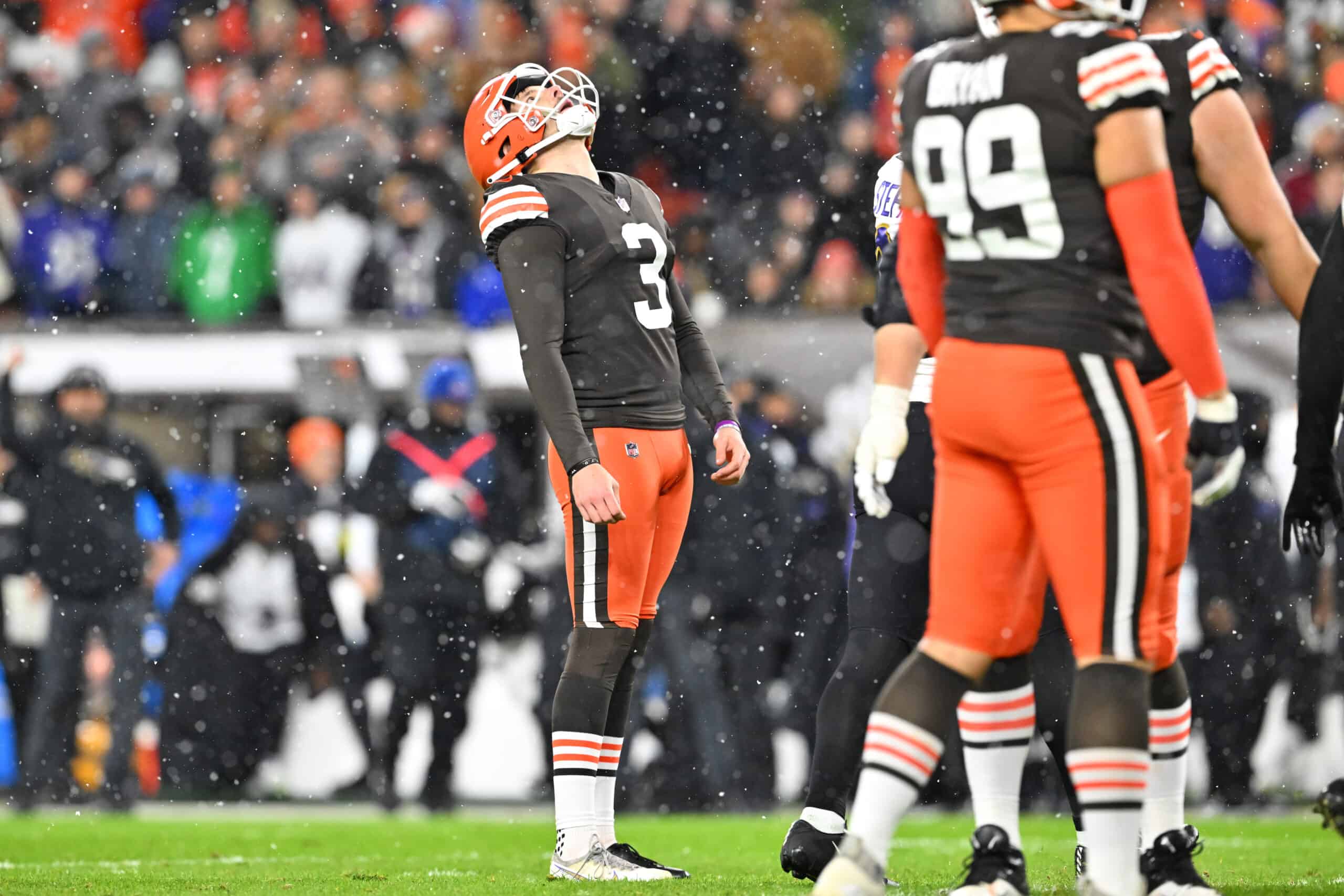 The Cleveland Browns might have a real issue at the kicker position right now.
When it rains, it pours for Cade York, who recently did little to help his case among the fans.
He — or someone using his phone — shared a highlight of him making a field goal during the Browns' preseason clash vs. the Philadelphia Eagles, and the fans didn't care for that.
And then shanked 2 game winners

— Tanner Bibee 2024 Cy Young (@GoodBibes61) August 18, 2023
Still tasteless lol

— MoreForYouCleveland (@MoreForYou_CLE) August 18, 2023
Worst thing you could ever do is jinx yourself 😬

— The Other Big Sean (@HyboyJr) August 18, 2023
We will loose games this season because of him. He needs to go.

— Gooch (@CLEMU99) August 18, 2023
I bet the replies to that post are "YIKES"

— Van Hammersly (@brianshinn14) August 18, 2023
Hit the bricks Cade. See ya.

— Jarrett Brown (@JayToven84) August 18, 2023
Even if it's just the preseason, York may have found out the hard way that he cannot share his own highlights mid-game, as he later deleted the post.
To make things even worse, York may have jinxed himself, as he went on to miss two chances to go ahead in the scoreboard late in the fourth quarter.
He went wide right in a 47-yard attempt and then went far left from 41 yards after a penalty gave him another — and easier — chance to redeem himself.
The second-year pro was fairly erratic in his first season in the league, and he hasn't looked any better in the preseason.
He had already missed a couple of field goals in the first two preseason clashes, and while Kevin Stefanski has had his back in the past, he might not be able to keep him around for much longer.
The Browns will have their final preseason clash on August 26 when they face the reigning champion Kansas City Chiefs, and York might want to make sure to stay off social media at least until after he's done playing, especially if he fails to do his job.