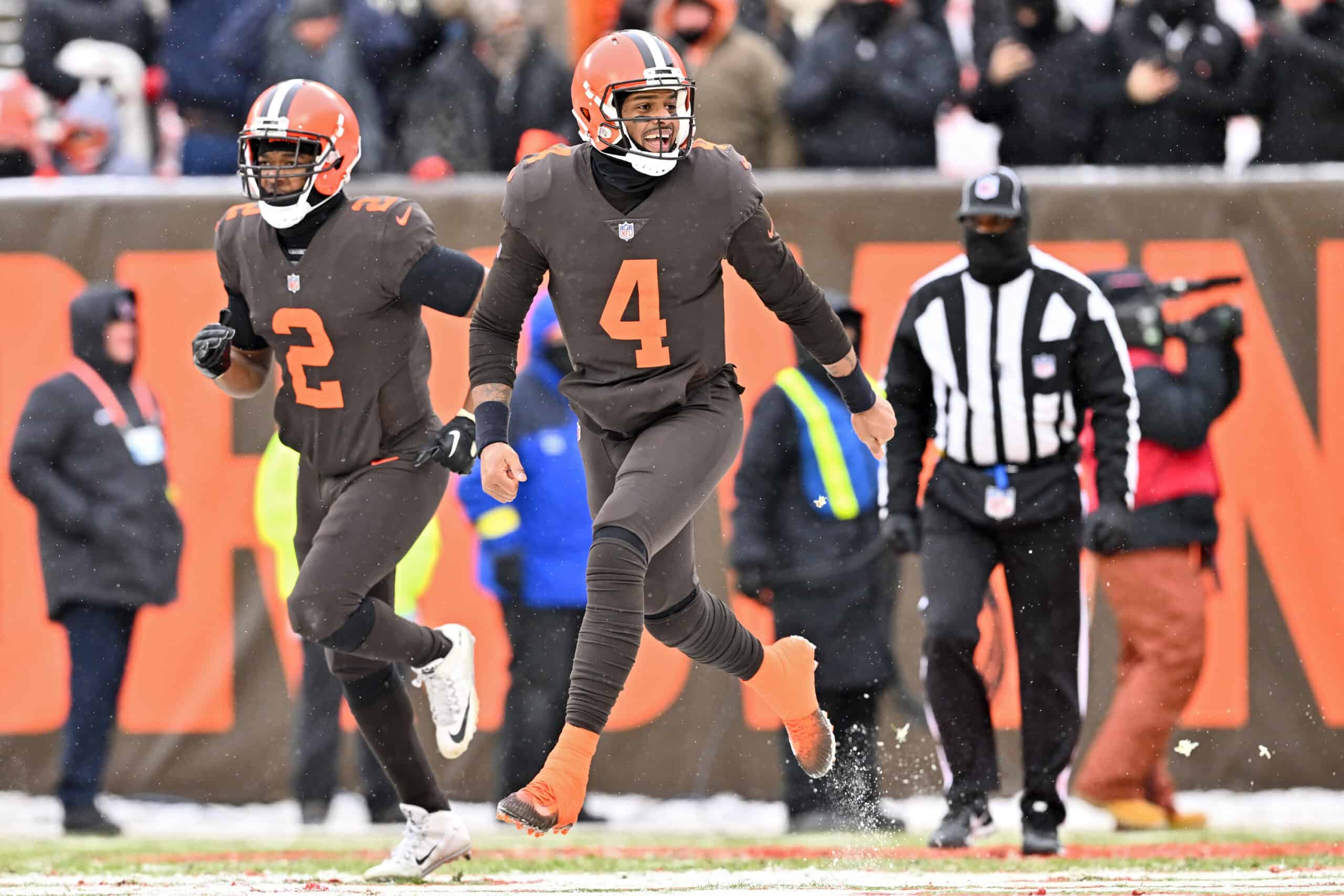 When the Cleveland Browns initially signed Deshaun Watson to a five-year $230 million contract, they were left with mixed reviews from their fans.
While Watson has been an incredible player, his off-field issues have raised many concerns.
Not to mention, his contract was fully guaranteed, which was said to leave little room for negotiation.
Recent reporting has dictated otherwise, however.
Watson recently restructured his 2023 contract, freeing up the Browns to sign more free agents.
However, as insider Ari Meirov indicates, this is a short-lived sigh of relief.
The #Browns restructuring Deshaun Watson's contract means his cap number for 2023 drops to $19.1M.

His cap numbers for the remaining years of the contract are now…

– 2024: $64M
– 2025: $64M
– 2026: $64M

– 2027: $9M (void year)

— Ari Meirov (@MySportsUpdate) March 13, 2023
Watson's cap hit for 2024, 2025, and 2026 NFL seasons will be $64 million, compared to his $19.1 million hit in 2023.
This news was met with varied reactions, both from Browns fans and general NFL fans as well.
As one Browns fan contends, this could put the Browns in a difficult situation moving forward.
I'm no cap expert, but this doesn't look like a good situation

— Jared. (@_analyticsman) March 13, 2023
The salary cap is something that often confuses many NFL fans, given the high level of negotiation and math that is involved.
Although several Browns fans were upset with this situation, there is a group of fans that is excited about this news.
$1M in2022, $19M in 2023, restructure in 2024, Great Contract!

— RP 17 (@5280Browns) March 13, 2023
As this fan indicated, they were able to save a lot of money by pushing these dollars to the future.
Elite pic.twitter.com/XLrG90Uozx

— Don Juan clark (@donjuanhiphop25) March 13, 2023
When he has played, Watson has been an impactful NFL player.
As the above tweet demonstrates, Watson has the third-best career passer rating in NFL history.
Will he be able to regain his elite level of play in 2023?