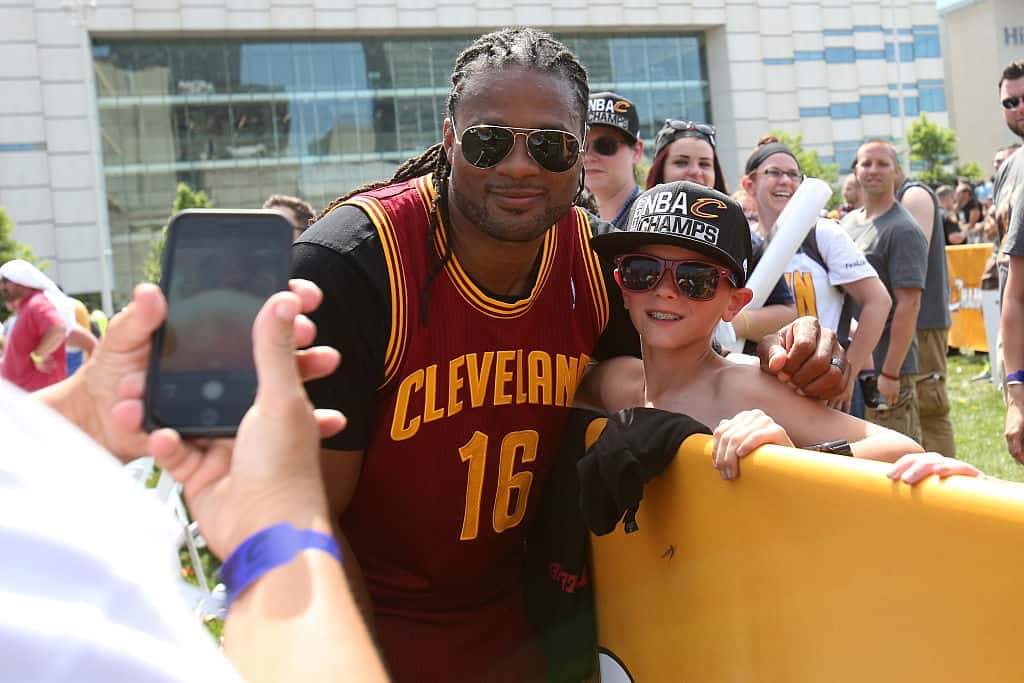 It was long overdue, but Cleveland Browns legend Josh Cribbs will finally get the recognition he so deserves.
The former wide receiver-kick returner will be inducted into the Greater Cleveland Sports Hall of Fame with the Class of 2023, according to a report by Alec Sapolin of Cleveland19 News, obviously getting the fans hyped up.
BREAKING: Browns WR Josh Cribbs has been announced as a member of the Greater Cleveland Sports Hall of Fame Class of 2023.

Congratulations, @JoshCribbs16! #DawgPound

— Alec (@alecsapolin) May 22, 2023
The tweets you absolutely love to read. 🔥🔥🔥🔥🔥

— Nick Karns (@karnsies817) May 22, 2023
Congratulations Josh always my favorite Browns player to watch. Took to long to induct you into the Cleveland Hall of Fame.

— Tim Meiser (@meiser_tim) May 23, 2023
Well deserved too! Thank you for all he has done for the Browns both on the field and with the Backers organization.

— Adam Rubin (@rubesclvfan) May 22, 2023
Congratulations Josh!! One of best team players of all time for the Browns!! God Bless you and your Family 💯

— Armond Girardi (@GirardiArmond) May 23, 2023
Congrats Mr Cribbs you will always be one of my favorite Browns players

— Charles Broderick (@Charles43539300) May 23, 2023
Notably, the former NFL star got the news while he was hosting his morning TV show "Cribbs in the CLE," which airs on WOIO.
Cribbs was on air with his wife and co-host Maria when Northeast Ohio sports broadcasting great John Telich — who's also the Vice President of the Hall — surprised him with the news alongside Cleveland Guardians Senior VP of Public Affairs, Bob DiBiasio.
The former wideout was at a loss for words and clearly humbled and excited to hear the news.
The Browns drafted Cribbs in 2005 and he spent eight years with the organization, hauling in 107 receptions for 1,161 receiving yards and seven touchdowns.
He also excelled as a returner, logging 387 kick returns for 10,015 yards (25.9 yards per return) and eight scores.
Cribbs ranks second on the team's all-time punt return list with 195 punt returns for 2,154 yards and three touchdowns.
During his eight-year stint in Cleveland, he was one of the most proficient special teamers in the league, making it to three Pro Bowls and earning first-team All-Pro honors in 2009 and second-team All-Pro in 2007.
He's also second in scoring (41 touchdowns), third in passing (7,169 yards), and fourth in rushing (3,670 yards) in Kent State history, so props to him for finally receiving this honor.