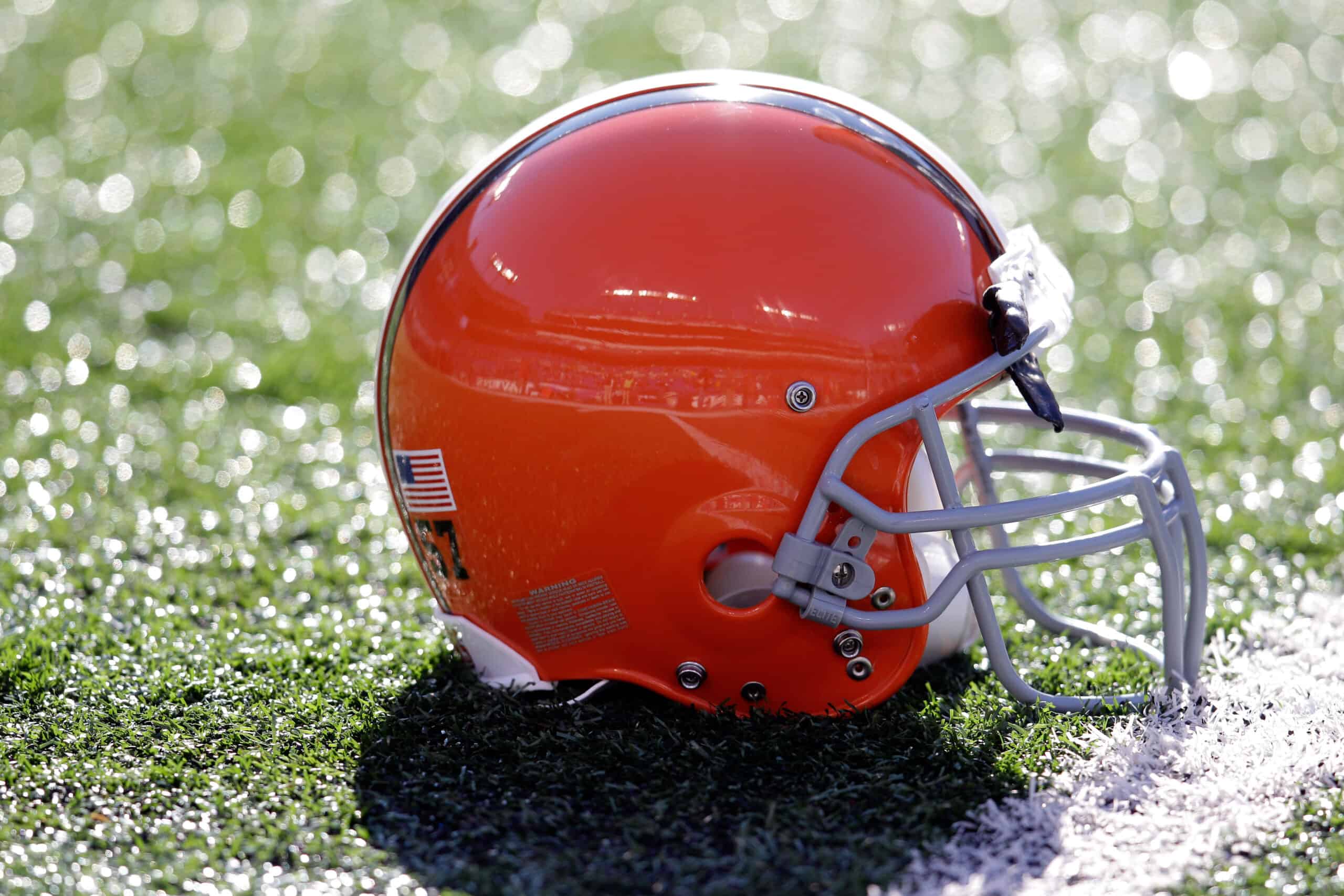 It's been a busy couple of days for the Cleveland Browns as they get ready for the upcoming season.
Notably, Browns CB Greg Newsome II had to take some time off from his busy schedule to deliver a ceremonial first pitch during Monday's series opener between the Cleveland Guardians and Chicago White Sox.
quick field trip to the corner of Carnegie and Ontario ⚾️🧢@gnewsii | @CleGuardians pic.twitter.com/mWlOVtlfKM

— Cleveland Browns (@Browns) May 22, 2023
The 2021 first-round pick out of Northwestern took the mound at Progressive Field, and while his pitch was high and wide, the Guardians' Nick Sandlin still managed to grab that wild throw.
Also, as unimpressive as the pitch was, it was still better than Travis Kelce's, who pretty much spiked his pitch to Guardians ace Shane Bieber on the opening day of the 2023 MLB season.
Moreover, he's not the only Browns player who'll get the nod to throw a ceremonial first pitch during the Guardians' homestand this week, as Juan Thornhill will get on the mound on Tuesday, and Anthony Walker will get his chance on Saturday.
Newsome has been a steady contributor to the Browns' defense since entering the league in 2021, making 11 starts in his rookie season and 15 in his sophomore year to total 15 passes defended and 79 tackles thus far.
The Browns' defense will be a point of emphasis in the upcoming season upon Jim Schwartz's arrival, especially considering all the major additions they made on that side of the field.
The team will look to put an end to a two-year playoff drought under HC Kevin Stefanski, who might not have the benefit of the doubt anymore after this season, given how much the roster has improved.