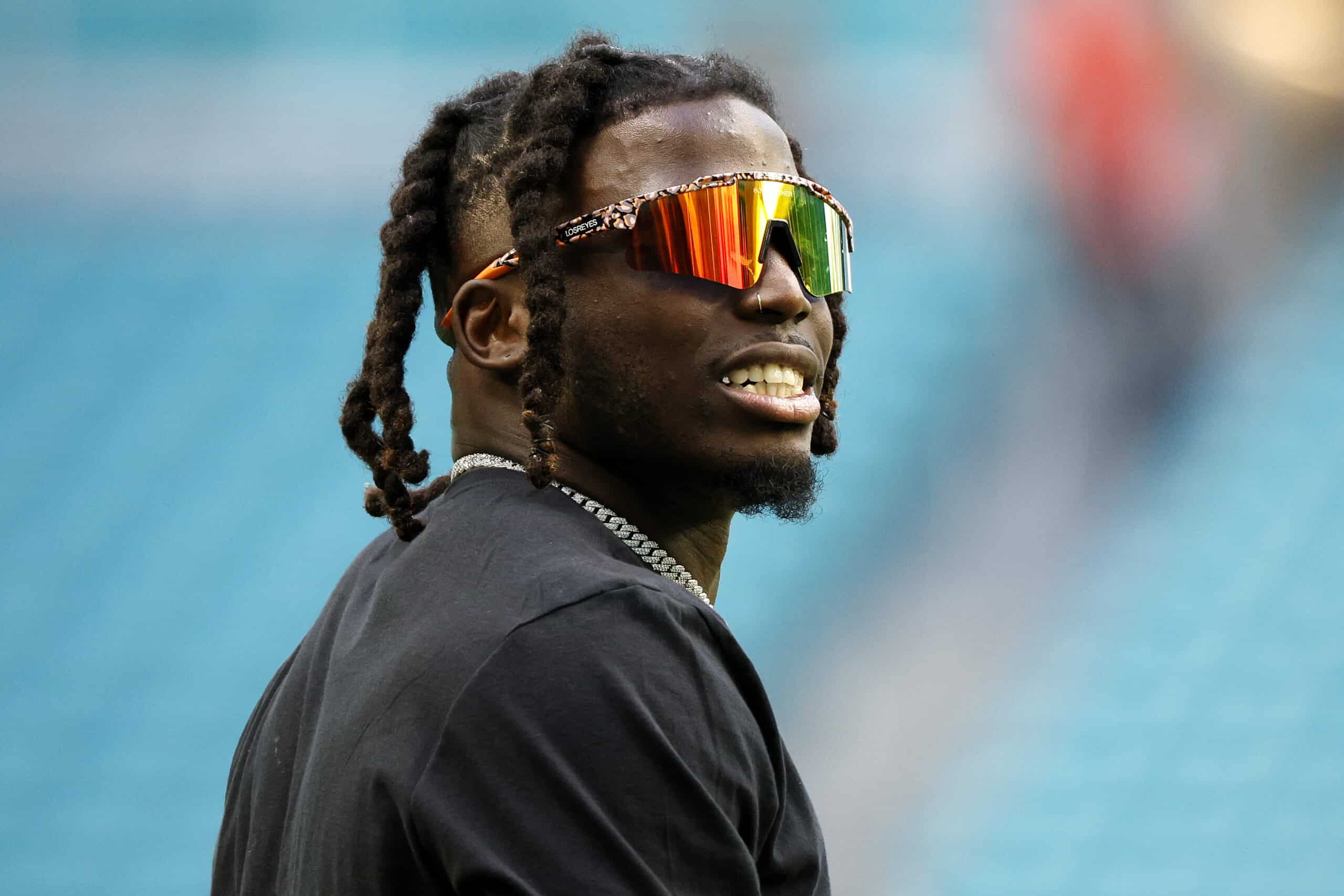 In a surprising move to many fans of both teams, Tyreek Hill was traded from the Kansas City Chiefs to the Miami Dolphins.
At a recent jersey signing event, one Cleveland Browns fan asked Hill why he didn't join their team.
Hill responded, saying "I tried, but they didn't want me."
"They should've paid me, I tried to come to Cleveland. I tried but they didn't want me" 😳😳 https://t.co/spuQ85BbfW

— MoreForYouCleveland (@MoreForYou_CLE) April 2, 2023
For many Browns fans, this response came as a shock, as many weren't aware that acquiring Hill was ever an option.
I'm sick

— 🧘🏾‍♂️ (@1Geney) April 2, 2023
As this fan put it, they feel sick about the potential that Hill could have ended up on their roster.
Many have pointed to the Browns' receiving corps as an area of growth, and Hill might have slotted in nicely.
However, while there was some shock and awe from some Browns fans, others refused to believe that this was ever a possibility.
We didn't have the resources to trade for Tyreek after the Watson trade.

— Typical Brown's Fan (@browns0verl0ad) April 2, 2023
After Deshaun Watson was inked to a fully guaranteed, $230 million contract, many fans believed that the organization's hands were tied.
In their minds, even if Hill wanted to join the Browns, the team couldn't afford him.
Spending $230 guaranteed on one player will kinda make that tough to do

— Joško 🇭🇷🇺🇸 (@bipolarclefan) April 2, 2023
Many Browns fans have expressed differing opinions on Watson's contract.
On one hand, the team received a former MVP candidate, who will hopefully impact the organization for a long time.
On the other, it limits their ability to make massive free agency moves, including an opportunity to sign a player of Hill's caliber.
Common Andrew Berry missed opportunity

— DeForest Buckner YOU ARE A BROWN (@WatsonSZN4) April 2, 2023
Was this a missed opportunity by Andrew Berry, as this fan indicates?
Ultimately, Browns fans may never know.