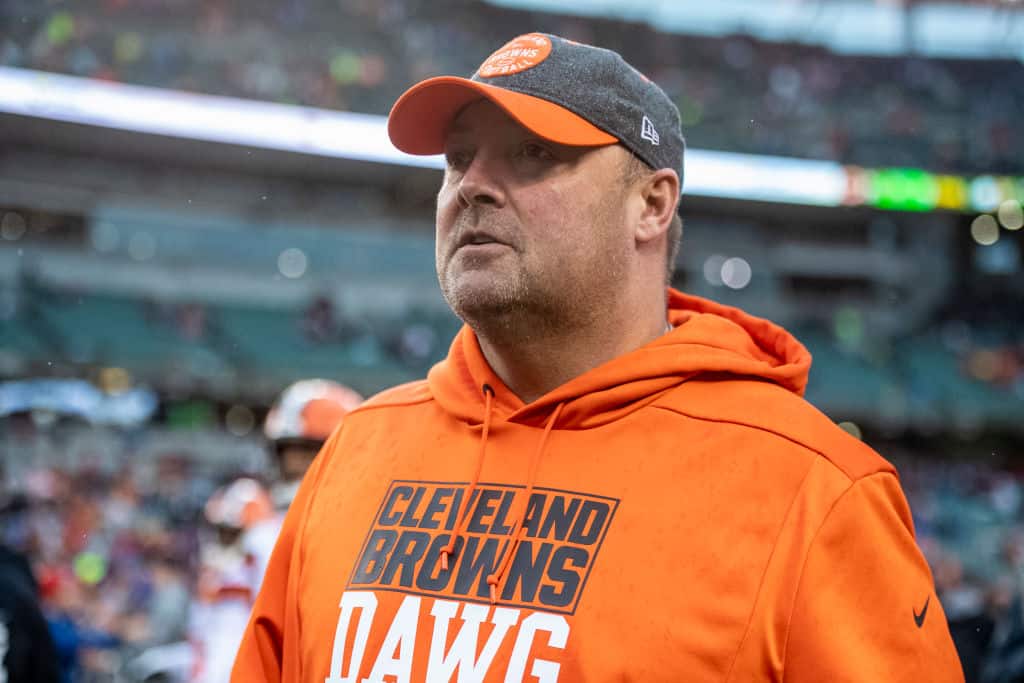 Freddie Kitchens was the Cleveland Browns' head coach for the 2019 season.
While many fans showed initial excitement about his hiring, the Browns finished the season with a 6-10 record.
Since he was fired by the Browns, Kitchens has bounced around the league, recently landing back with the University of South Carolina.
During 2022, he was their senior football analyst but has now transitioned to a new collegiate role.
North Carolina is expected to hire Freddie Kitchens as tight ends coach, a source tells @on3sportshttps://t.co/DlIXY67ten

— Matt Zenitz (@mzenitz) February 27, 2023
Kitchens was recently announced as the University of North Carolina's tight ends coach.
In the past 20 years, Kitchens has worked 14 different jobs, both at the professional and collegiate levels.
He was the tight ends coach for Mississippi State, Glenville State, the Dallas Cowboys, Arizona Cardinals, and New York Giants.
With any luck, Kitchens will find a new home in North Carolina and be able to find some stability in this position.
Unfortunately for Kitchens, he hasn't been with one team for more than three seasons in quite some time.
While he didn't have great success with the Browns, we're hoping for nothing but the best for Kitchens and his future endeavors.
As for the Browns, their tight ends coach is T.C. McCartney.
McCartney was recently added to this role, as he was promoted from his position as an offensive assistant.
A previous member of the San Francisco 49ers coaching staff, McCartney came to the Browns as highly regarded.
The Browns have two great tight ends on their roster in David Njoku and Harrison Bryant.
With the guidance of McCartney and the hopeful improvement of Deshaun Watson, the Browns offense can rise to new heights in 2023.