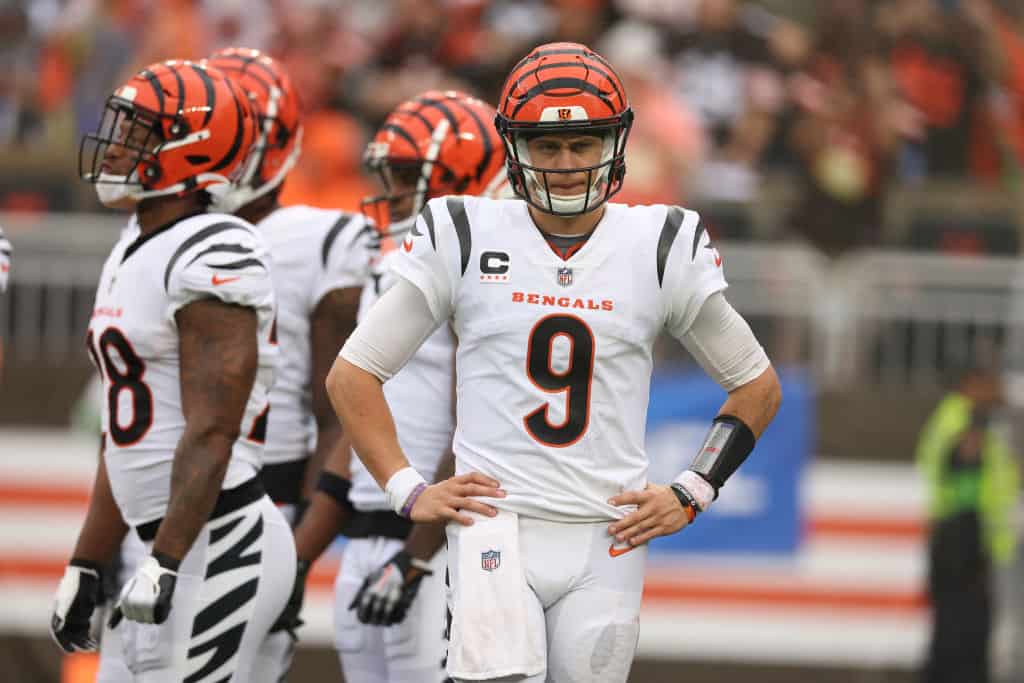 Joe Burrow will not look like he did against the Cleveland Browns all season.
In fact, he'll probably bounce back with a huge game against the Baltimore Ravens this weekend.
But that doesn't mean fans can't revel in Burrow's pathetic Week 1 showing for a while.
Former Browns head coach Eric Mangini explained away some of Burrow's performance, via Sports 4 CLE.
Mangini started with typical Bengals-speak about the weather and Burrow's calf.
But then he gave credit to the Browns' new defensive coordinator and the unfamiliar looks Burrow faced.
Mangini warned the entire NFL that too many folks underestimate the Browns' potential.
And the coach gave a verbal slap to the Bengals who referred to the Browns as elves before the game.
Weather undoubtedly affected both quarterbacks in the Cleveland-Cincinnati game.
Each side noted the balls were heavy and slippery.
With Burrow coming off a calf injury, the Bengals might have been wise to sit their QB out in the wet conditions.
But that was a small part of Burrow's challenges on Sunday.
Myles Garrett was toying with the Bengals offensive line yesterday 😭
pic.twitter.com/Ev3DlyrYRq

— PFF (@PFF) September 11, 2023
Cleveland threw a completely different defense at the Bengals, baffling and rushing Burrow all game.
Burrow barely figured out Joe Woods' defense in five games prior to facing Jim Schwartz's aggressive scheme.
We can only speculate what went through the QB's head when he saw Myles Garrett over the center.
And as Mangini said, the rest of the NFL would do well to take notice, as well.