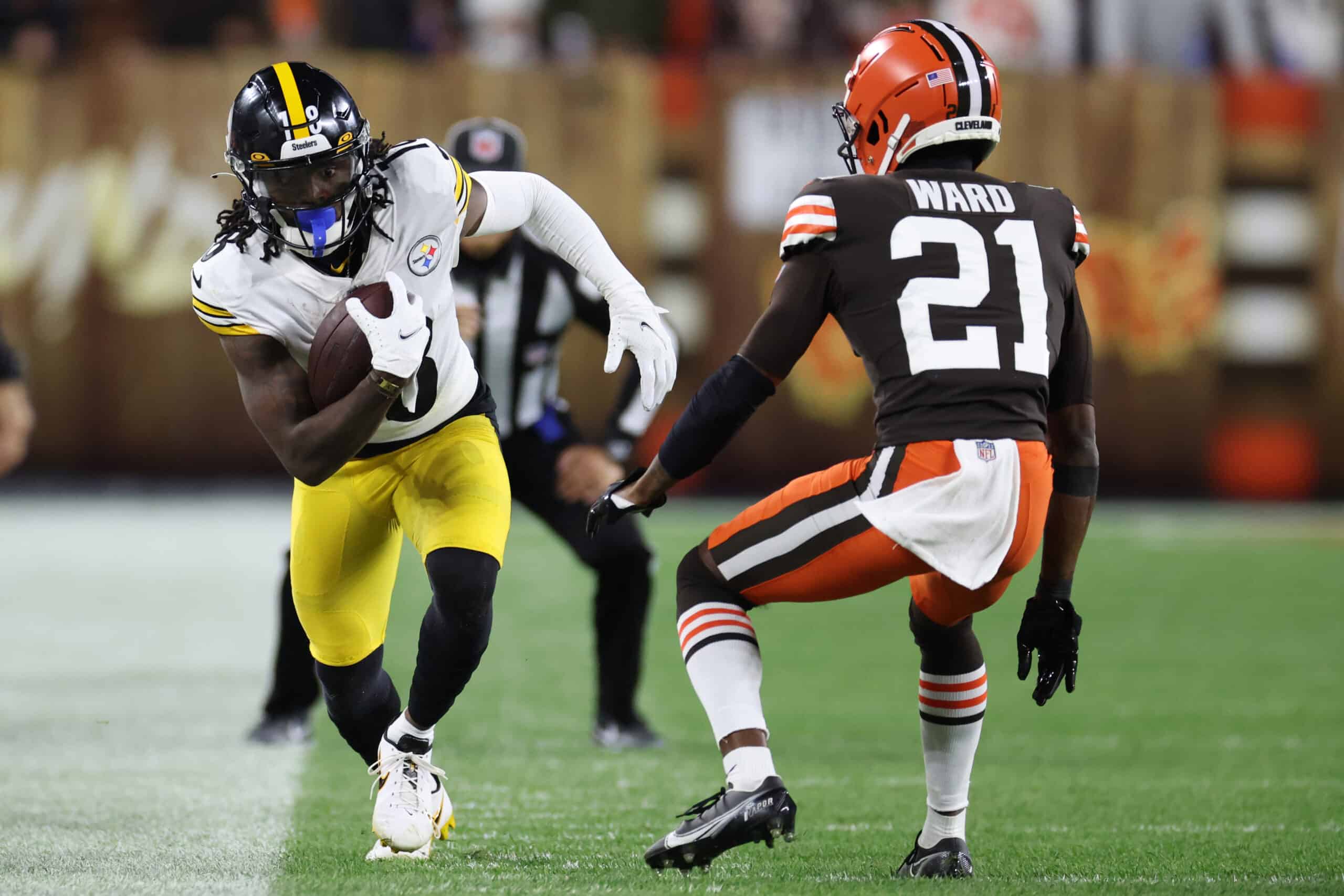 The Cleveland Browns have to feel great about themselves after the season opener.
While the offense wasn't at its best for the entire game, they did show some signs of promise, and their defense was nothing short of spectacular.
Up next, it's another divisional clash, this time vs. the Pittsburgh Steelers.
The Steelers looked terrible in the season opener vs. the San Francisco 49ers, which is why they'll have a huge chip on their shoulder for Sunday's matchup.
With that in mind, Browns analyst Tony Rizzo shared his thoughts ahead of the game.
"I really think Cleveland is the better team," – @TheRealTRizzo on the upcoming matchup against the Steelers.

How confident are you heading into Monday night? pic.twitter.com/as5XsNdEPc

— ESPN Cleveland (@ESPNCleveland) September 13, 2023
For starters, he said that the Steelers entered the season a little overrated because of the offseason they had.
However, as great as T.J. Watt is, Rizzo believes the Browns defense has an edge with Myles Garrett and Za'Darius Smith, not to mention better cornerbacks.
Nonetheless, he also admitted that the Steelers are usually at their best when their backs are against the wall, adding that some part of them even wishes that they would've beaten the Niners, so they wouldn't feel that much pressure to win on Sunday.
He also joked by stating that the Browns haven't been ahead of the Steelers in the standings since he had hair, so he knows it's not going to be an easy game.
Mike Tomlin is one of the best coaches in the game, and there's no way the Steelers could be any worse than they were on Week 1.
Still, the Browns have the better team, and they won't back down.